In den letzten Jahren ist Tequila, wohl auch im Strom anderer Spirituosenarten, in das Edelsegment der Spirits aufgestiegen. Nachdem besonders in den 1980er und 90er Jahren die Aufgabe der gängigen Tequilas oft die rasche Intoxikation der Konsumenten zu sein schien, beobachten wir seit einigen Jahren immer bessere und edlere Qualitäten auf dem Markt.
100%ter
Um nur kurz allgemeine Fakten festzuhalten. Tequila stammt aus Mexiko, genauer aus dem Staat Jalisco (und einigen Gebieten in 4 anderen Bundesstaaten) und wird aus der blauen Weber Agave gemacht. Allerdings sind es per Gesetz nur 51% des vergorenen Zuckers, der von diesem langsam wachsenden Spargelgewächs stammen muss. Nicht nur bei Tequilakennern hat sich aber inzwischen herumgesprochen, dass es auch Tequila gibt, der zu 100% aus Agavenzucker gemacht wurde. Zum Glück kann man es am Etikett erkennen, einfach auf die Aufschrift "100% de agave" achten.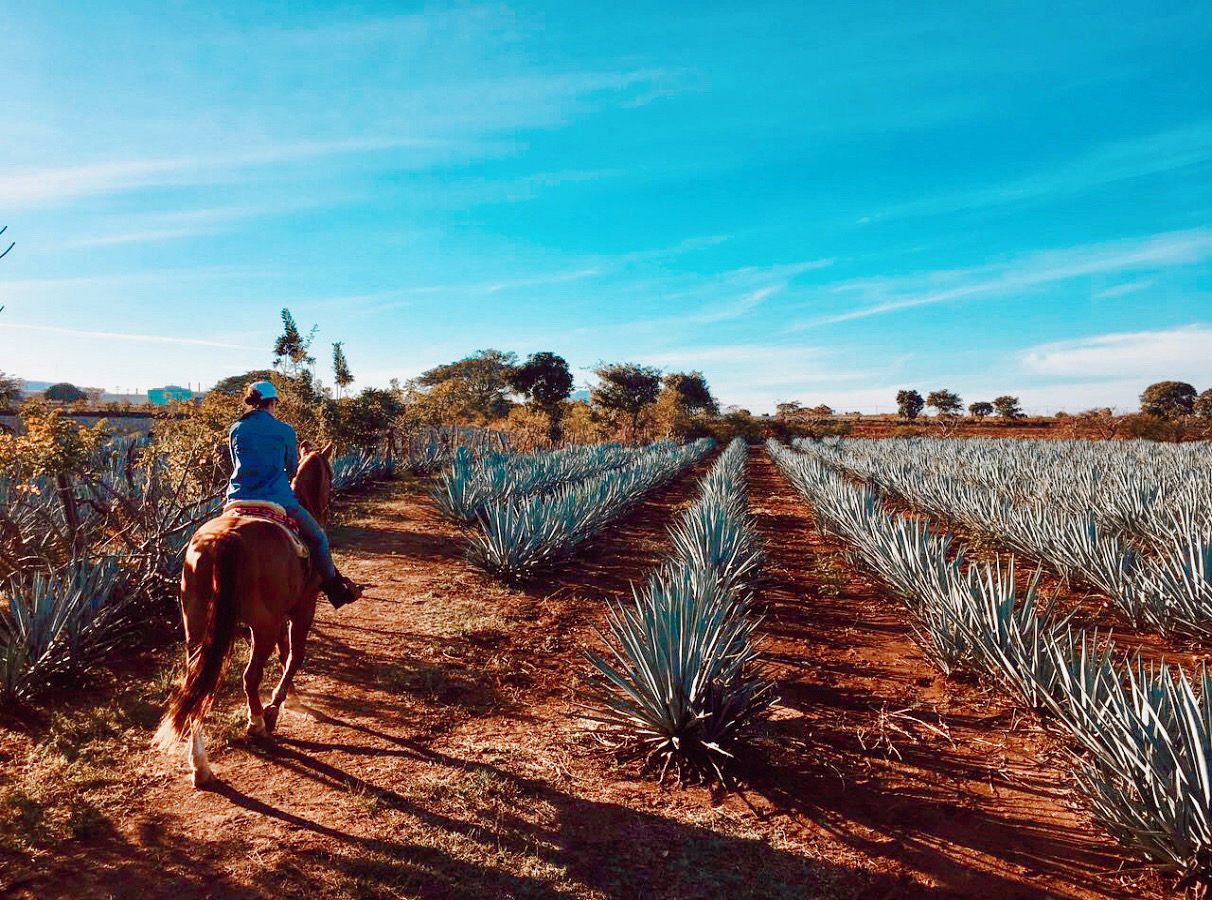 Código 1530
Relativ neu auf dem Markt ist die Marke Código 1530, die erst 2016 eingeführt wurde. Tasächlich wird eigentlich länger produziert, denn die Marke entstand aus einem ungebrandeten Tequila, der von der Familie für Freunde hergestellt wurde. Zu Hause ist der Agavenbrand in Los Bajos, im Norden des Kerngebiets Jalisco. In dieser Gegend werden auch die Agaven gezogen, die aufgrund des vulkanischen Bodens ein unvergleichliches Aroma entwickeln können. Die Auswahl der Agaven ist auch entscheidend für den Tequila: nur ausgewählte Agaven, die zwischen 7 und 10 Jahren reifen. Ausgewählt werden besonders süße Exemplare, da hier die Geschmacksentwicklung positiv beeinflusst wird.
The Masterclass
Am 23.3.21 wurden – situationsbedingt online – einige führende Experten und Barkeeper aus Österreich von Andreas Lugmayr eingeladen, die Reihe von Código 1530 zu kosten. Dazu geschaltet waren Justin Tan, World Brand Manager der Marke aus Singapore und Raphael Holzer in Hong Kong, der mit Andreas zusammen den Vertrieb für Österreich übernommen hat. Gehen wir also auf die Reise:
Blanco
Weißer Tequila ist ungelagert. Also das Ferment des Agavensaftes wird einfach doppelt destilliert. In der Einfachheit liegt aber die Herausforderung. Um die schönen, fruchtigen Agavenaromen zu entwickeln, werden nur die ersten 25% des Agavensaftes für den Tequila verwendet. Nach einer langsamen Fermentation mit Bäckerhefe wird nahe zu den dann im Glas befindlichen 40% vol. destilliert, so dass nur wenig Verdünnung mit Wasser nötig wird. Die Fruchtigkeit und eine gewisse Süße ist am Gaumen sprübar, ehe das typisch grasig-pfeffrige Finish den Tequila spannend macht.
Kommentar Roland Graf:"Pronouced sweetness, cooked Agave comes through very nicely. Also some dried fruit, almost in "Pechuga"-style with its tropical fruit. On the palate very creamy, nice citrus notes – and not the typical lime, more fresh lemon. Longlasting in the finish, again tropical fruit like Maracuja and also celebrating the "Return of the Smoke". Must be a killer with egg white!"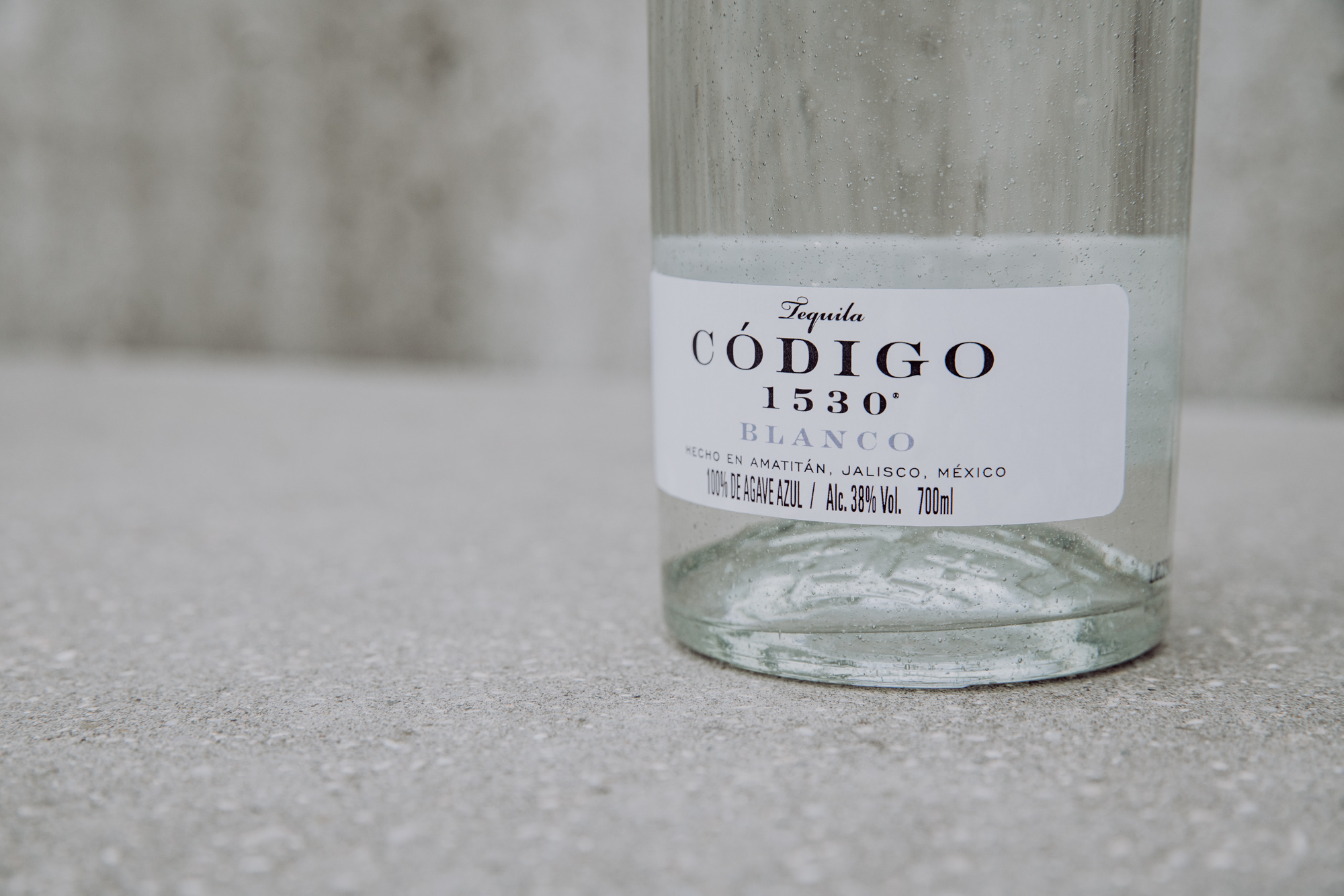 Rosa
Eine absolute Besonderheit ist der Código 1530 Rosa. Der Tequila "reift" für nur einen Monat in ehemaligen Cabernet Sauvignon Fässern aus dem berühmten Napa Valley in Kalifornien. Diese kurze Zeit reicht für den Brand eine rosa Farbe anzunehmen (technische gesehen ist es ein "Blanco"), eine feine Beerenfrucht gibt der Abfüllung eine weitere Dimension. Frisch als Highball eine prickelnde Sache.
Tasting Note Roland Graf: "Two-faced Tequila: slightly red fruited in the nose, displaying red currant and even strawberry (unripe ones!). On the palate the Rosé-notes return after a creamy mouthfeel with some Vanilla and a peppery finish. In the retrogusto there are clear flowery notes like hibiscus and red berries galore."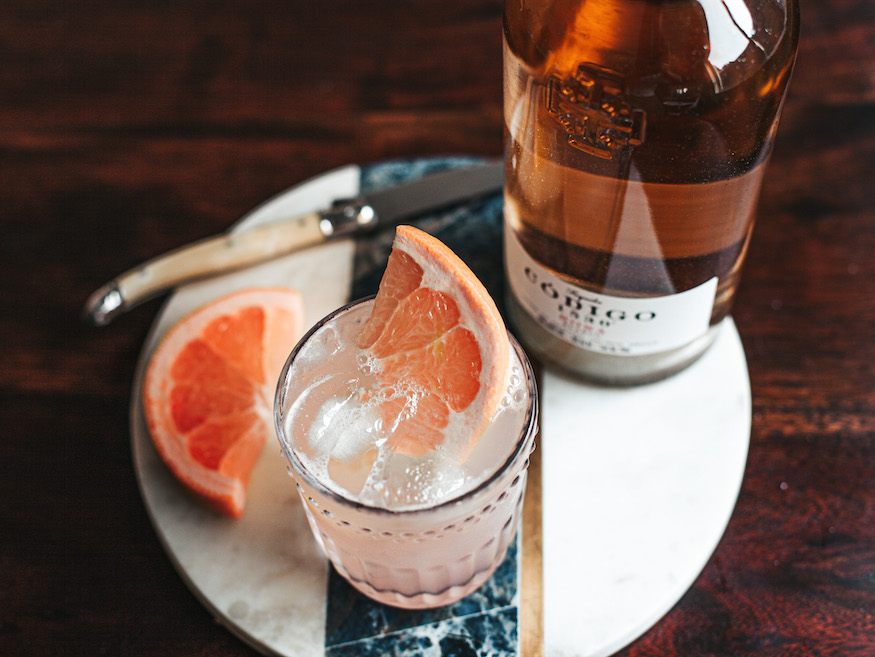 Reposado
"Ausruhen" darf sich ein Reposado für mindestens 2 Monate in Eichenfässern. Código 1530 macht daraus rund 6 Monate und verwendet dabei die Fässer, die vorher unbehandelt den Rosa enthielten. Diesmal wird das Fass ausgebrannt, um den optimalen Geschmack und die Balance zwischen Agave und Fass zu erreichen.
Spontane Beschreibung von Roland Graf: "Cool smoke, some dried chamomile and prickly pear. Very soft on the palate, more than hints of white chocolate (for Austrians: "Junior"), but almost exploding in flavour from the mid-palate on. Nice sweetness, probably too sweet, if you like your Tequila neat (regardless of the slight peppery notes). But surely a great choice in Cocktails – especially savoury ones."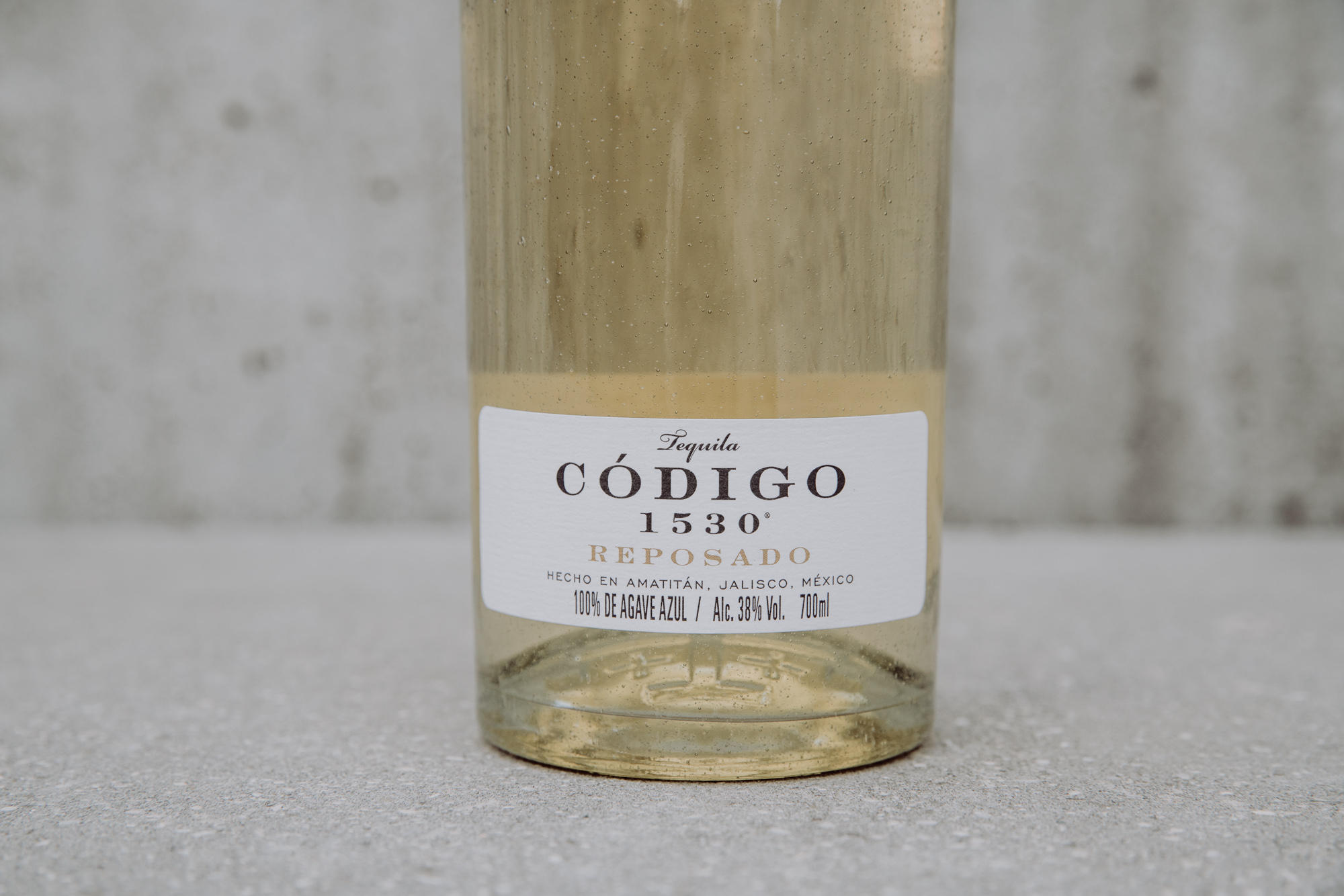 Añejo
Eine Lagerung von mindestens einem Jahr ist für Añejo vorgeschrieben auch hier werden noch 6 Monate draufgelegt. Nach den 18 Monaten ergeben sich kräftige Fassnoten, die das Produkt schon wie einen guten Whisky, oder Cognac erscheinen lassen. Zum puren Genuss perfekt geeignet.
Roland Graf sagt dazu: "Like pork-roast: Smoky and juicy at the same time. The woody notes are very strong, but also dry and almost like chocolate filled with nuts. On the palate extremely dry, making you think of Cognac. Almost no sweetness left from the Agave, a lot of "hard spice" like nutmeg and all spice. Lasts longer than you guessed it would on the first sip."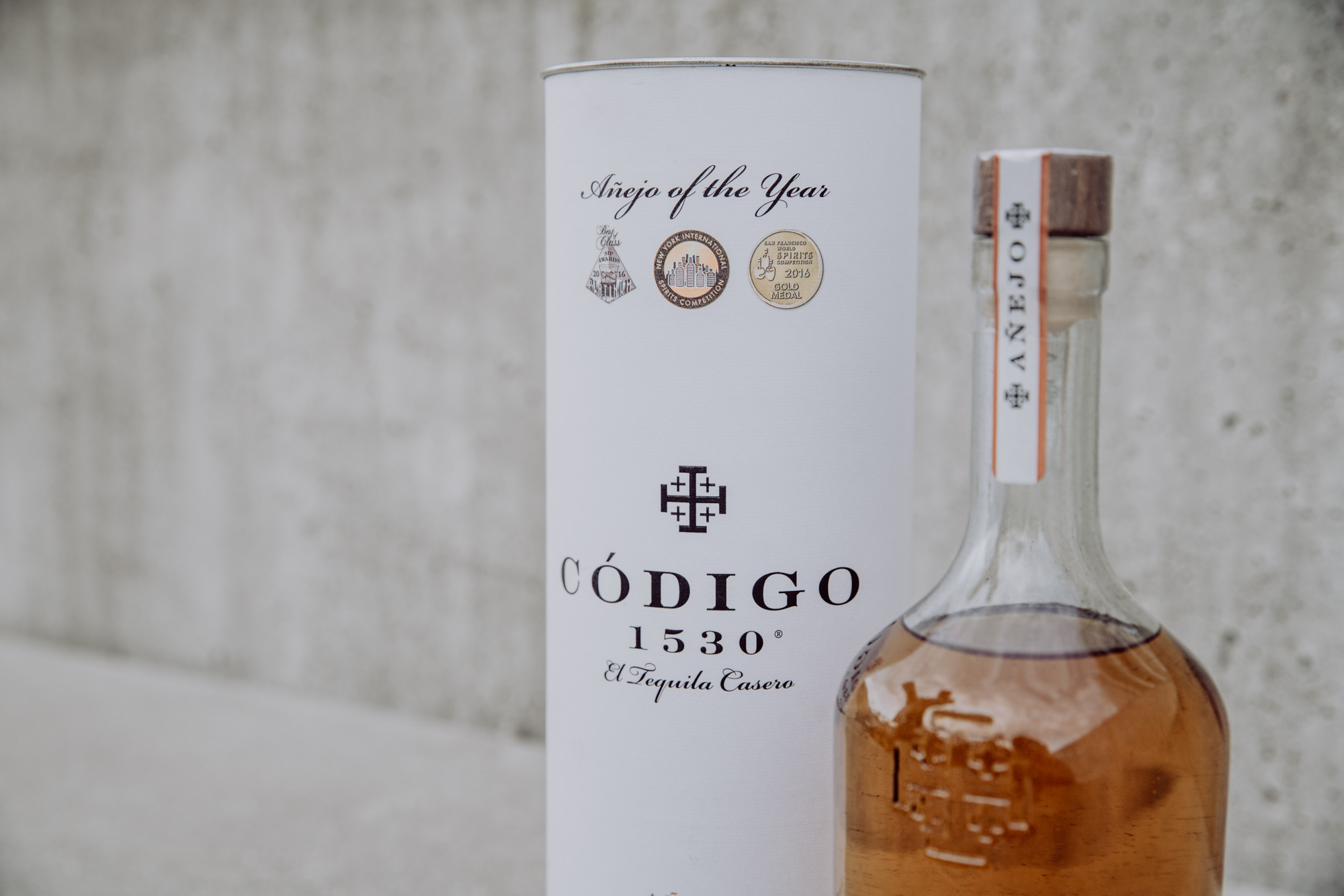 Origen (Extra Añejo)
Hier werden drei Jahre Lagerung verlangt, Código 1530 verdoppelt diese Dauer jedoch, trotz des hohen Angle´s Shares. Hier ergibt die Lagerung eine unglaubliche Komplexität, Süße und Kraft zugleich. Da sind wir endgültig in der Luxusklasse der Spirituosen angekommen.
Roland Graf: "Wow! Coffee and chocolate defeat the Agave-fruit in the smell – very inviting, like a Viennese coffee. In a wine, we would call it "expensive wood". Elegant on the palate, more structure than fruit. Whisky-like on the first sip, bringing up Rum-like spice in between and a peppery note in the finish. The (most expensive) base-cap of the spirits' world: One size fits all (connoisseurs)!"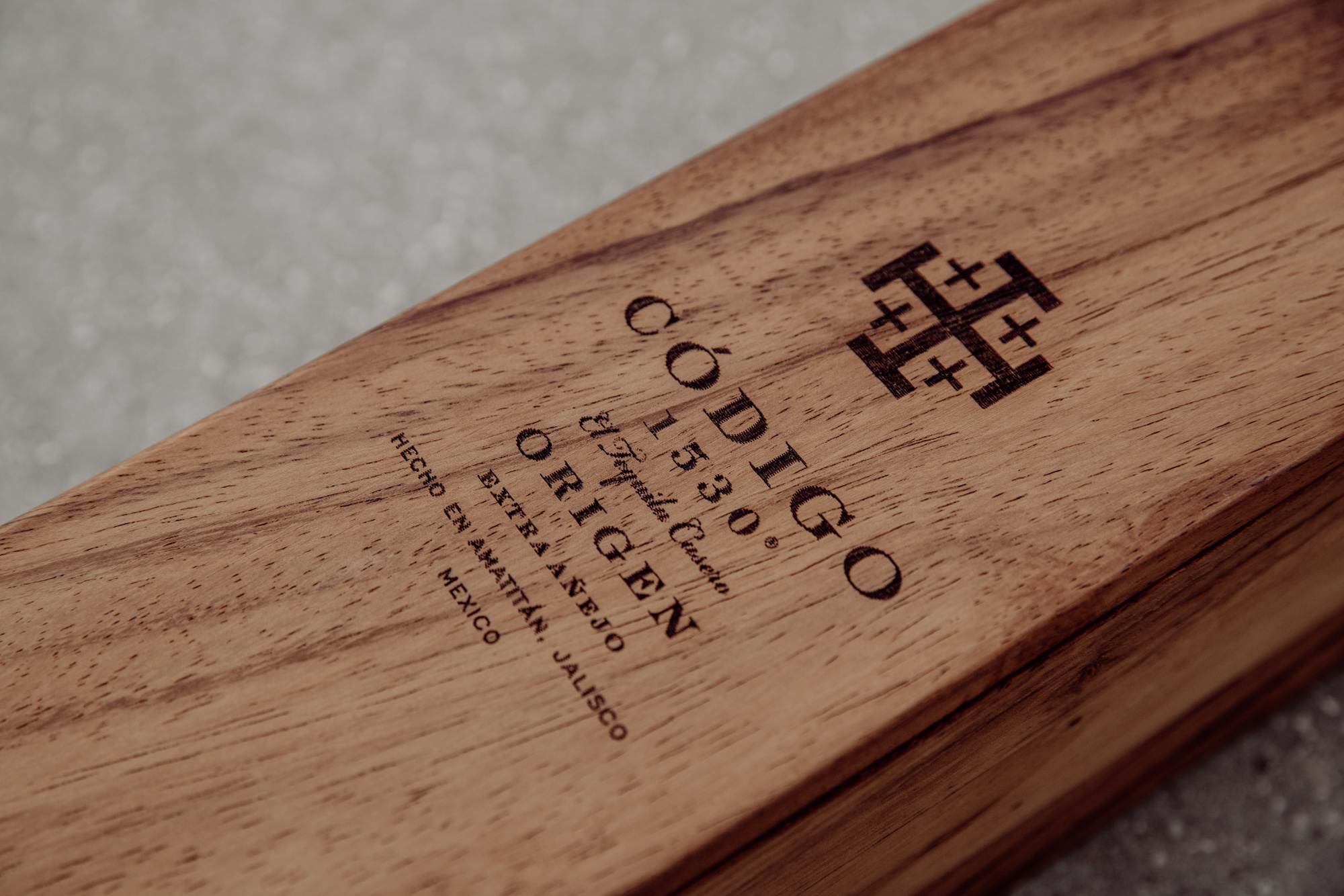 Código 1530 ist in Österreich erhältlich via www.andreaslugmayr.at