Geneva is a multinational, multicultural hotspot in Switzerland. Be it for business, or a romantic weekend, this city at the shores of Lac Leman knows how to entertain! 1851 marks the beginning of the story of the Bristol Geneva, a plush, elegant hotel of subtle British charm. The hotel also hosts the Côté Square restaurant that enchants guests at first bite. Head Chef Bruno Marchal was awarded 16/20 in the Gault & Millau Guide to Switzerland.
Built on the location of old fortifications, the prestige of the institutions enthroned on the rue du Mont-Blanc reflects on the Bristol Geneva, too. Proud of its privileged location, it adorns the historic center of the city for over 160 years. Classified as four stars (superior), this centennial hotel stands to make a historic and authentic impression.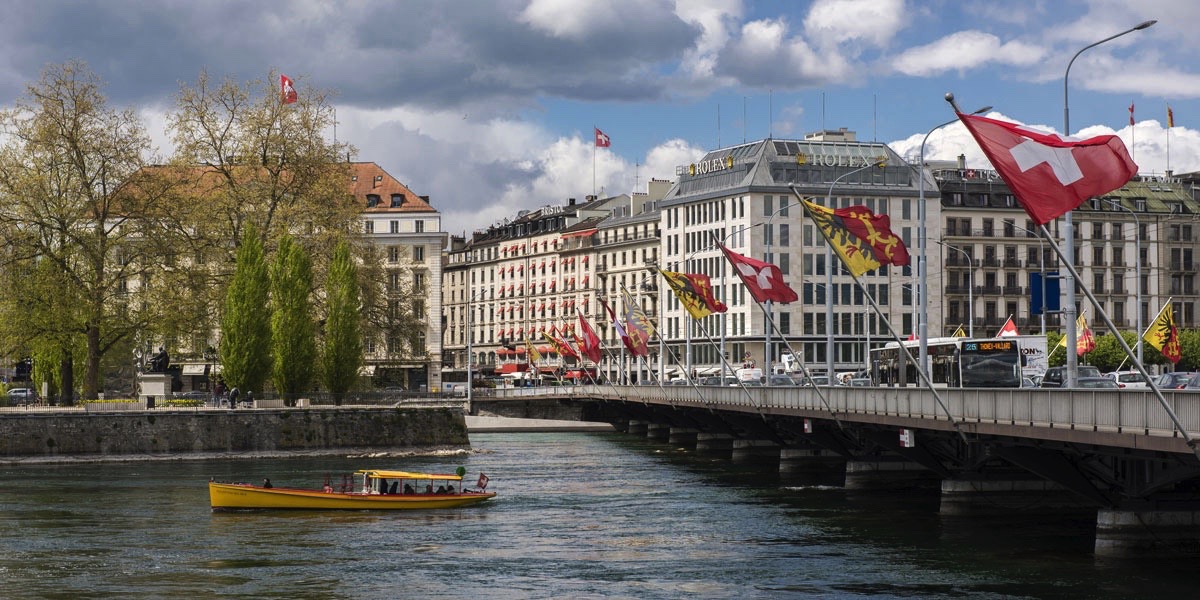 At the heart of Geneva, wrapped in soft quietude just a few steps from the lake, a sumptuous decor welcomes you as a guest, with a mix of historic elegance and modern commodities. 100 large and light-filled rooms emanate discrete and warm hospitality. State of the art, a piano bar provides sweet melodies, whereas the wellness area muscles up to give a new meaning to the definition of relaxation. A fitness room and a wellness area with chromo-therapy, whirlpool, steam room, bio sauna, and Finnish sauna are all focused on guests' well-being.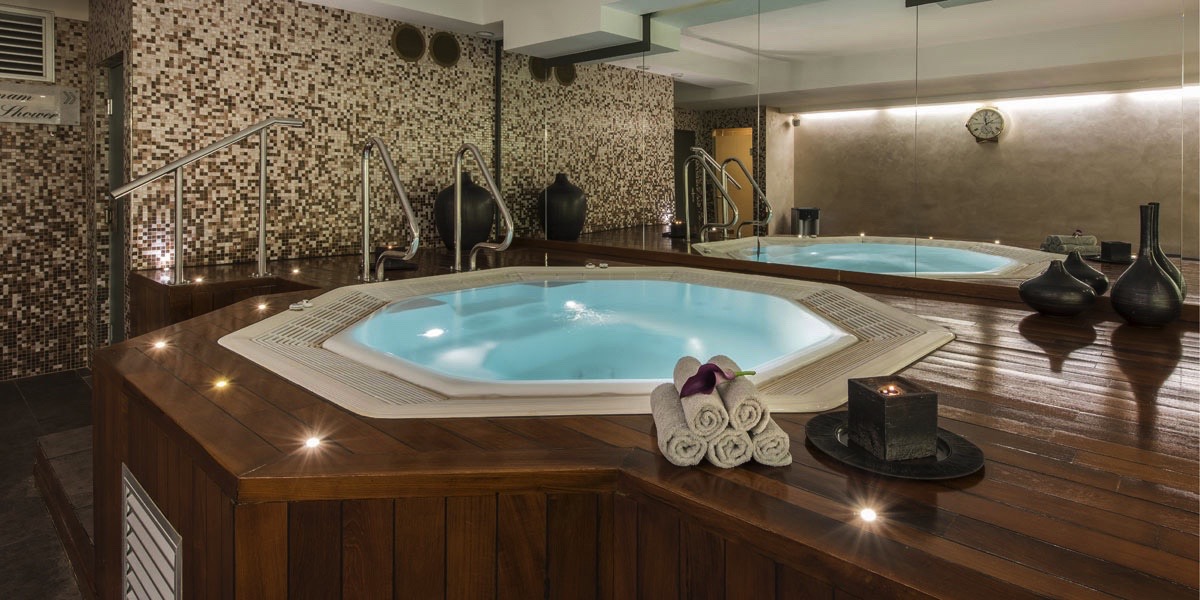 The charm and welcoming atmosphere that reigns at Bristol Geneva translates also into the Côté Square restaurant. Be it for a restorative bite between tasks on a busy day or to truly indulge and enjoy an extensive dinner: the menu is sure to whet your appetite.
During summer 2020, Côté Square offers a new dining option: a seasonal menu with Italian Suggestions served from Monday to Friday for lunch and dinner & the Côté Café Classics served in the restaurant, bar and terrace daily for lunch and dinner (noon to 2pm & from 7pm to 10pm).
Bruno's inventive and creative menu favors fresh, local produce and stands for authenticity, quality, and simplicity. He is a true virtuoso in the kitchen and develops each dish with a scholarly reflection.With great care and attention to detail, he chooses only the best ingredients. His aim is to make haute cuisine more accessible: simply good food, authentic flavors, and savory dishes made with fresh seasonal products from local providers.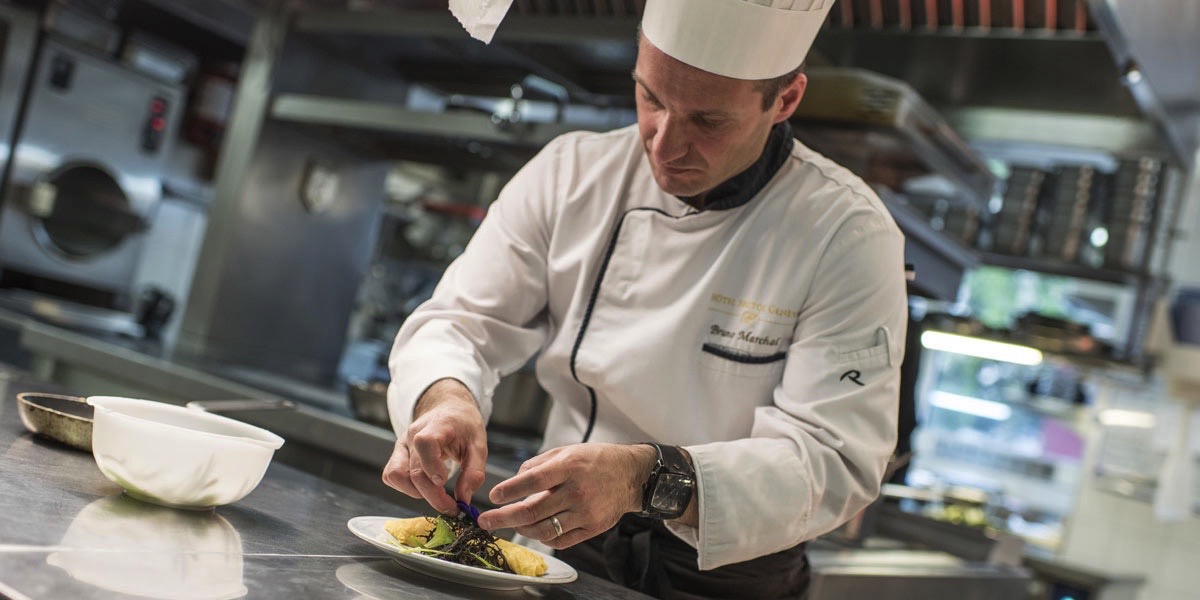 The piano bar: after-work champagne, cocktails, chillout
Whether in the morning, for a cozy tea or coffee, or after work for a drink with friends … the Bristol Hotel Bar is the right place! Here, you can let your hair down in a relaxed atmosphere… What could be better than starting the evening with a glass of wine, whiskey, or cocktail while listening to the soft melodies that the pianist elicits from his piano!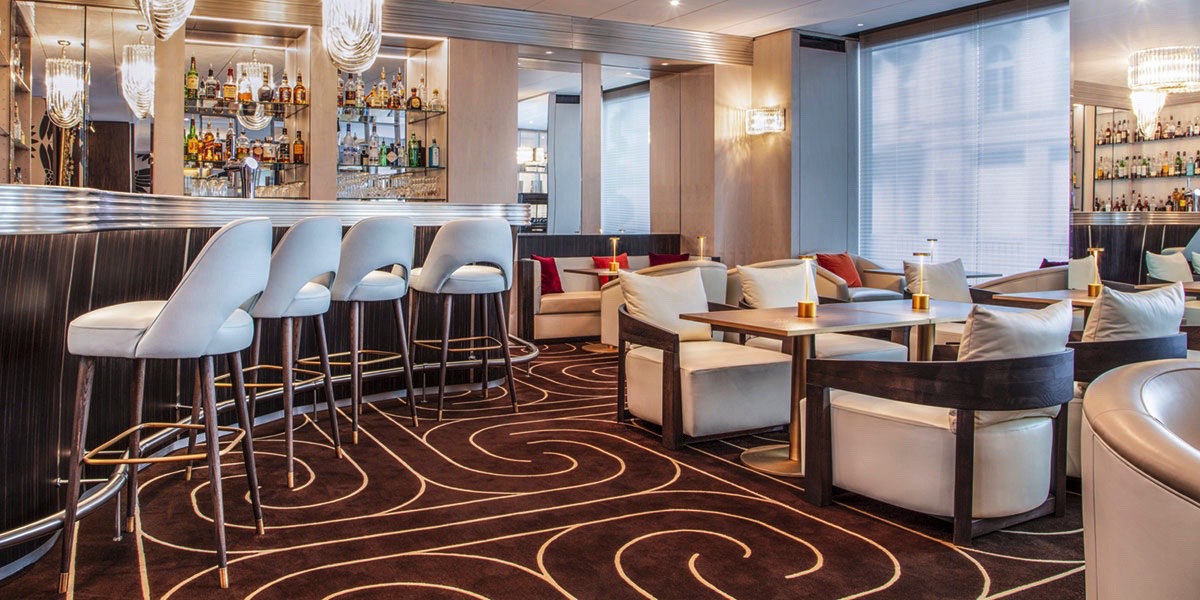 The best wines, fine spirits, and a selection of non-alcoholic beverages… you can also order starters, main dishes, and sandwiches in large and small portions.
Hotel Bristol Genève – Restaurant Côté Square
Rue du Mont-Blanc 10
1201
Geneva
Switzerland
| | |
| --- | --- |
| Monday | |
| Tuesday | |
| Wednesday | |
| Thursday | |
| Friday | |
| Saturday | |
| Sunday | |