Who says confinement says home delivery. But between pizza, burger, and more pizza… time seems long and the taste buds get depressed. Good news, the Geneva based Tapas Bar N#ICE offers gourmet dishes for delivery or takeaway.
Ingredients are carefully chosen and prepared in colored compositions. N#CE was founded by the famous chef Anatoly Komm and has something for all the foodies out there who are in desperate need of a culinary treat. All that's left to do is turn off Netflix, light a few candles and imagine you're in a restaurant… only that you are in your own dining room.
During the lockdown, haute cuisine is not easily accessible. And yet, an arcade that recently opened on rue de l'Etuve offers this luxury even during confinement. A melting lamb shank, an octopus with Beluga lentils or even black ravioli and lobster bisque… you don't have to deny yourself anything!
Each dish is prepared with care and in compliance with very strict hygiene standards, in a production laboratory. Jars or vacuum… from the preparation to the packaging process, everything is thought to preserve the nutritional and gustative values of the ingredients.
You even receive a "N#ICE manual" for each dish; a fun instruction that indicates how to reheat and prepare the plates yourself – and that in a way to make it look just like in the restaurant – visually pleasing and photogenic.
And, because every little detail counts, each sachet and jar is labeled with a short description of the dish and its contents including information on allergens.
The menu consists of à la carte dishes (between CHF 14 and CHF 38) as well as two fixed formulas "N#ICE Tapas Menu" and "gourmet dinner". This first menu consists of 8 tapas at a price of 49 CHF and the second offers an assortment of 4 dishes according to the chef's choice (appetizer, two starters, main course, dessert) and a bottle of wine (only organic or biodynamic) of your choice.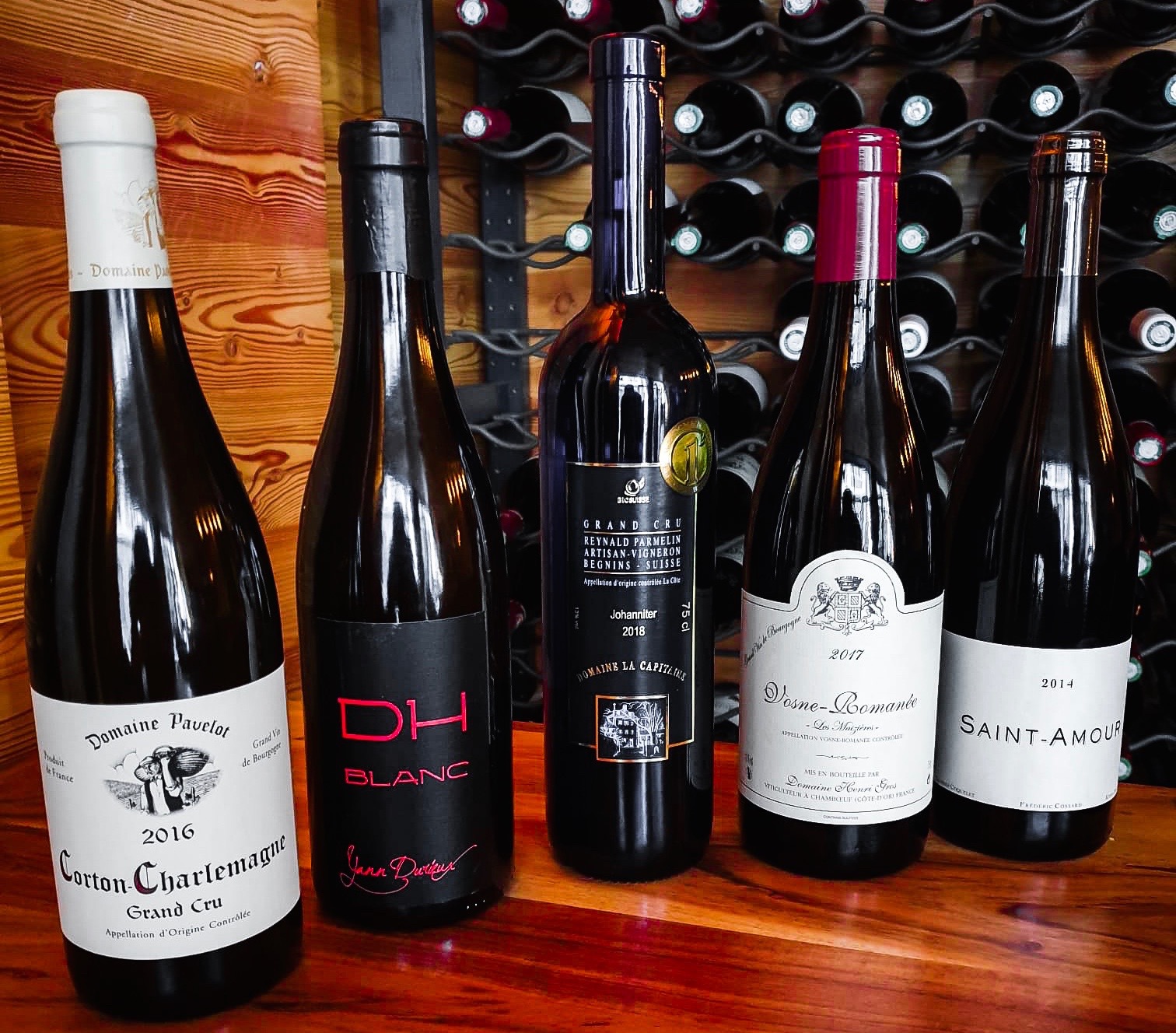 "By choosing only high-quality products, high-tech cooking methods and a careful selection of wines, we want to offer our customers the opportunity to enjoy a gastronomic moment, even if they are confined. "
The man behind these creations is none other than Anatoly Komm. Named among the 50 best restaurants in the world in the ranking of "50 Best by San Pellegrino" with his establishment Varvary in Moscow, the chef was passionate about the culinary arts after a rich and varied career, which today earns him this unique vision of gastronomy. N#ICE Tapas Bar opened in the first quarter of 2020 and offers affordable haute cuisine thanks to an original concept.
The dishes prepared in the laboratory are transformed under thermal shock and thus retain vitamins and flavors while being low-calorie. An innovative method that revolutionizes the approach to modern haute cuisine!
N#ICE Tapas & Wine Bar Geneva
Rue des Etuves 1
1201
Geneva
Switzerland
| | |
| --- | --- |
| Monday | Closed |
| Tuesday | |
| Wednesday | |
| Thursday | |
| Friday | |
| Saturday | |
| Sunday | Closed |