Paido Soda is a new low-calorie soft drink with just 20 calories per 100 ml. Anyone who loves raspberry flavour will love Paido! It is delicious and refreshing all on its own, but also a great mixer for cocktails! That is why, behind the 20th little window of our Liquid Love Advent Calendar that coincides with the 4th Advent, we put Paido with a friend: Au Vodka Black Grape.
Au has combined its award-winning recipe with the highest quality black grapes to create a sweet & unique vodka. Blending the finest British black grapes with natural spring water from deep in the South Down hills. Au Black Grape is sippable on the rocks, paired with lemonade or breathing character into any cocktail.
To win this gift:
Like this post on Instagram or Facebook

Follow Fabdrinx, Paido and Au Vodka Switzerland

Leave a comment saying where you will be celebrating News Years Eve
To double your chances to win: tag at least 2 friends with whom you would like to welcome 2021.
To double again: share this giveaway with the tags @fabdrinx @paido @auvodkaswitzerland so we won't miss any of your communications.
The giveaway is intended for our followers in the legal drinking age. It is limited to Switzerland and runs until 24.12.20 across all our digital channels. Each participation in every channel counts and increases your chance to win. On Boxing Day, the winner of this gift will be determined by lucky draw. Thank you for following our adventures at Fabdrinx. We are delighted to know you are part of our community. Have fun counting down to Christmas with us and Good Luck!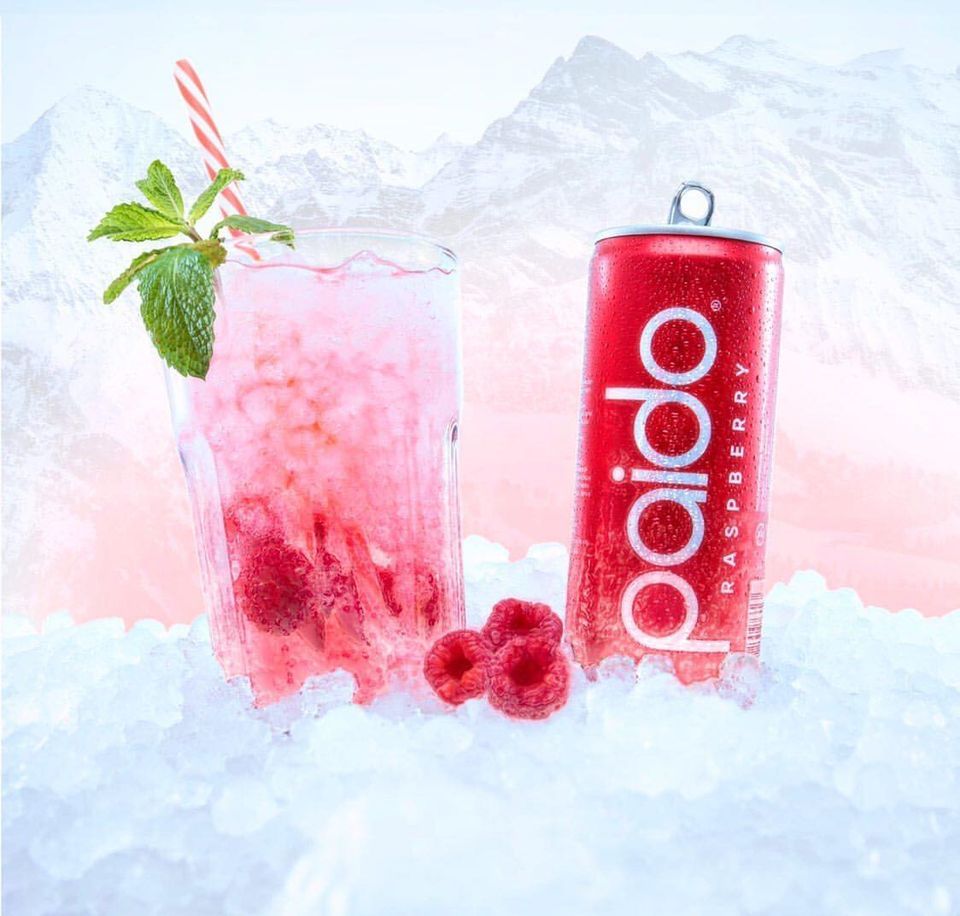 The low calorie drink provides the body with important nutrients and is rich in vitamins B6 and B12. Vitamin B6 is largely responsible for regulating glycogen and protein metabolism. It supports the immune system, reduces symptoms of exhaustion and tiredness. Vitamin B12 is particularly important for the formation of red blood cells, but also in general for cell formation. It is also involved in the metabolism of proteins and amino acids.
Paido Soda contains water, inverted sugar syrup, acidifier: citric acid, elderberry extract, aroma, antioxidant: ascorbic acid, sweetener: steviol glycosides, pyridoxine hydrochloride (vitamin B6), cyanocobalamin (vitamin B12). It is light, digestible, and full of flavour.
Start the day with the extra portion of vitamins! Paido Soda is a smart functional drink for any occasion. Thanks to high-quality ingredients and the refreshing feeling, the new soda from Switzerland is perfect as a  light drink at work, hot nights in the club or as a healthy thirst quencher in the gym.
Paido Soda is a lifestyle soft drink that always fits and always tastes really delicious. On its own, or in cocktails!
The story of Paido begins in 2019. Kantheevan Thamilchelvan creates a drink that stands out from other products in this category. Paido Soda is light, low in calories, full of vitamins and also has a great taste.The market launch of Paido Soda in summer 2020 exceeded all expectations. The soft drink from the low carb + vitamin category was quickly adopted by bars and shops in several areas in and around Zurich.
It is for health-conscious people who are looking for an everyday soft drink that is low in calories and high in vitamins, a lifestyle beverage that convinces by its taste and helps stay in shape.
Paido Soda wants to help and give something back to the world. For this reason, for every can sold, 5 cents go to a non-profit organisation. The projects are carefully selected, in order to assure that the funds arrive at destination.