The Jim Beam Welcome Sessions are coming to Austria for the first time and that means exclusive concerts in a small circle with the best Jim Beam drinks!
To kick off, Jim Beam has teamed up with Viennese singer-songwriter Julian Le Play and offers YOU the chance to experience this fabulous event! Only 100 invited guests can participate and 50 x 2 invitations are up for grabs on the dedicated event page: www.jimbeam-welcomesessions.at
Until May 14, take your chance to win two tickets and join the summer fun at Badeschiff, one of Vienna's coolest event locations.
About the Artist
Julian Le Play's story began in Australia, where he wrote his first songs as a teenager. Since then, four successful albums have been released, on which the Viennese singer-songwriter continued to travel – also musically.
With the last work "Tandem" he relied more than ever on collaboration and lives in creative exchange with musicians from all over the world.
His fifth album will be released in June 2023 and again features a lot of guitar, a lot of intuition and a lot of wanderlust.
You can look forward to the high-quality and mature taste of Jim Beam. Perfect for refreshing drinks and diverse mixes. No other bourbon whiskey is like Jim Beam.
The original "Kentucky Straight Bourbon Whiskey" is the N° 1 bourbon worldwide with its legendary history and special taste.
Elegant, soft and refined… the result of 4 years of ageing in freshly flamed American white oak barrels. And it's even better when shared with friends!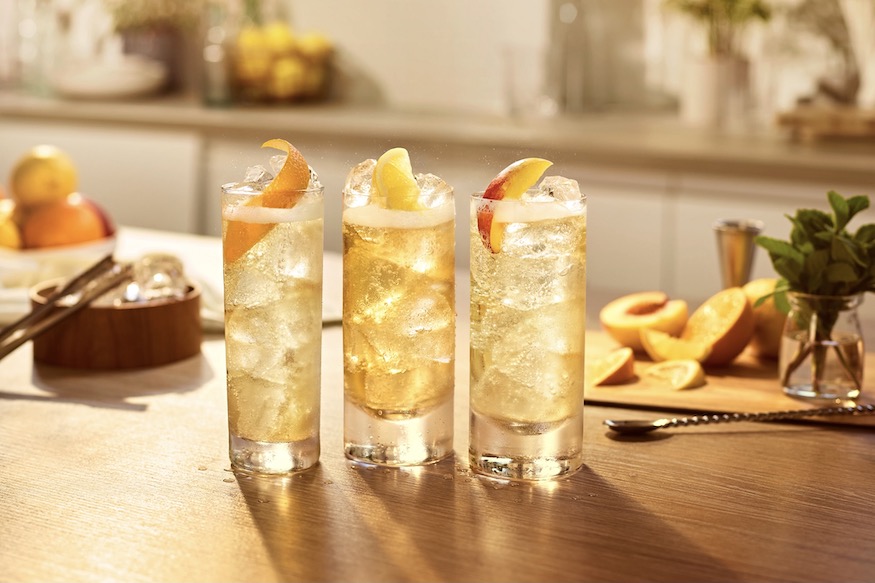 To summarise, here what you can win and how to participate:
50 x 2 exclusive tickets for the Julian Le Play concert
Tuesday, 23.05.2023
Badeschiff Wien on the Danube Canal
Opening Act Tina Naderer
Check participation and data protection conditions
If you agree, enter your details
Wait to be contacted in case you won
Deadline to enter: Sunday, May 14th
How cool is this location! Seats are limited to 100, so if you want to experience Julian Le Play live and enjoy the best Jim Beam cocktails, enter the exclusive Jim Beam Welcome Session ticket raffle now. Maybe you and your +1 will be joining us at the Badeschiff for this one of a kind fabulous event! We keep our fingers crossed and wish you Good Luck!