She is "Rookie Bartender of the Year 2023" (Falstaff Barguide 2023), a highly decorated and award-winning bartender, and she belongs to the Austrian bar elite. Pauline – Polly – Scholz has now switched sides and will in future represent the premium brands of the traditional Japanese House of Suntory in Austria as brand ambassador.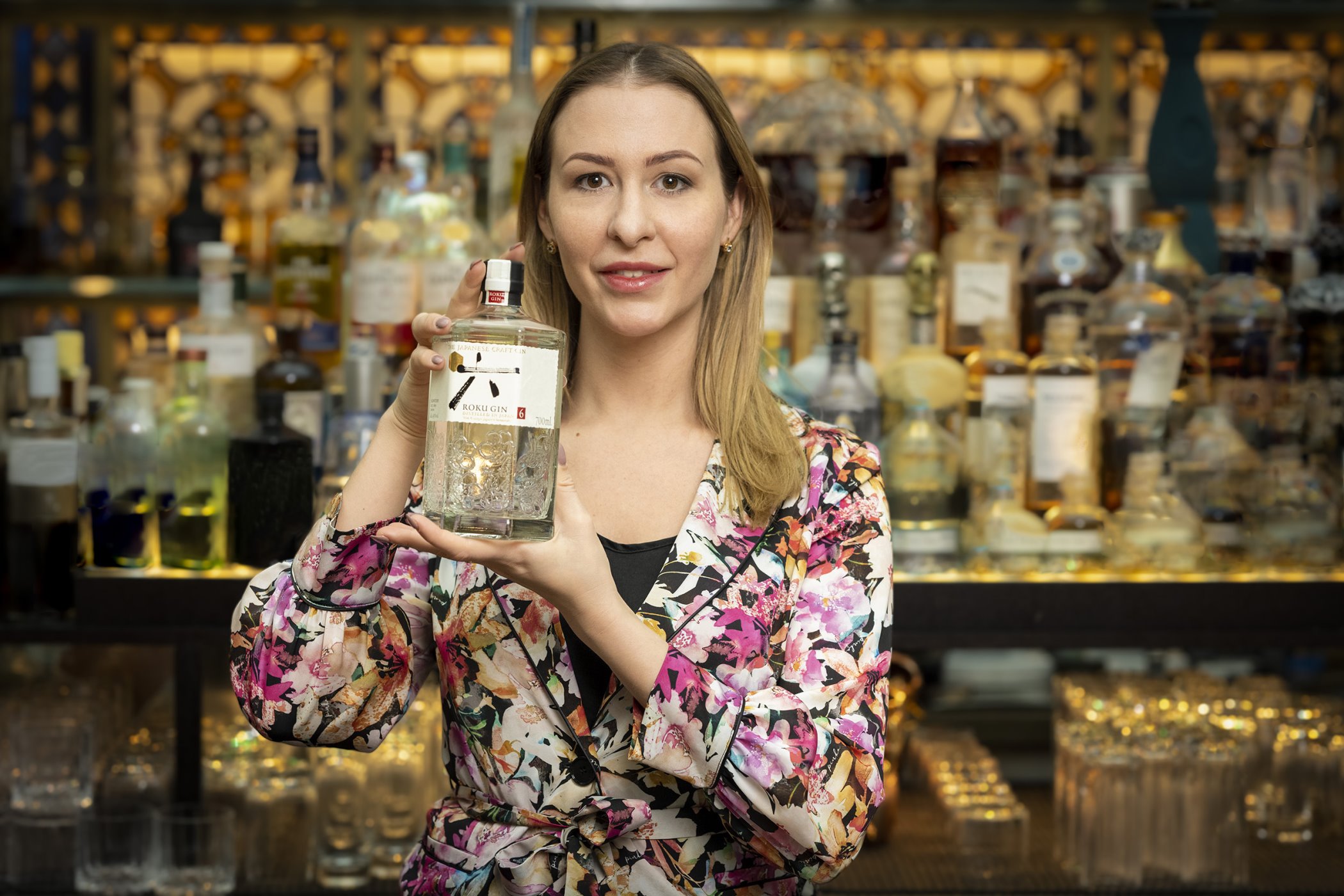 The international, but also the Austrian bar scene has become more female, stronger and more diverse in recent years. One lady made a distinctive contribution to this in Austria: Pauline Scholz. She was already bar manager at the age of 21 and has shaped the local bar scene as a personality in recent years – from now on she will bring her creative spirit to the Beam Suntory team. Since the beginning of May this year, Pauline Scholz has been the first brand ambassador for House of Suntory in Austria and internationally as a brand ambassador.
Born 1997 in Washington D.C., Pauline Scholz completed a classic apprenticeship as a hotel and restaurant specialist before she turned to the bar counter and discovered her passion there. After several positions in renowned hotels such as the Hotel Alpin Juwel, she worked in managerial positions in the bar of the Hotel Sans Souci and most recently in the Josef Cocktail and Josef Highball Bar in Vienna. At the same time, she completed various training courses and degrees at the bar school in Munich (bartender, IHK bartender), with the aim of successfully completing the IHK barmaster in the next few months.
The new brand ambassador is leaving the competitions and championships, tastings and cocktail courses behind for the time being in order to devote herself entirely to the diverse premium spirits of the House of Suntory. "My goal is to bring our House of Suntory brands, such as the extraordinary and unique Premium Craft Gin ROKU, HAKU Vodka or the very high-quality whiskies, such as TOKI, The Yamazaki, The Hakushu, The Chita or Hibiki, to a wider audience in Austria. Smelling, tasting and experimenting with spirits – that's my world! I would like to invite people to immerse themselves in this universe with me, to evoke all their senses and to convince them of the advantages and special features of these great spirits," says the new brand ambassador for House of Suntory.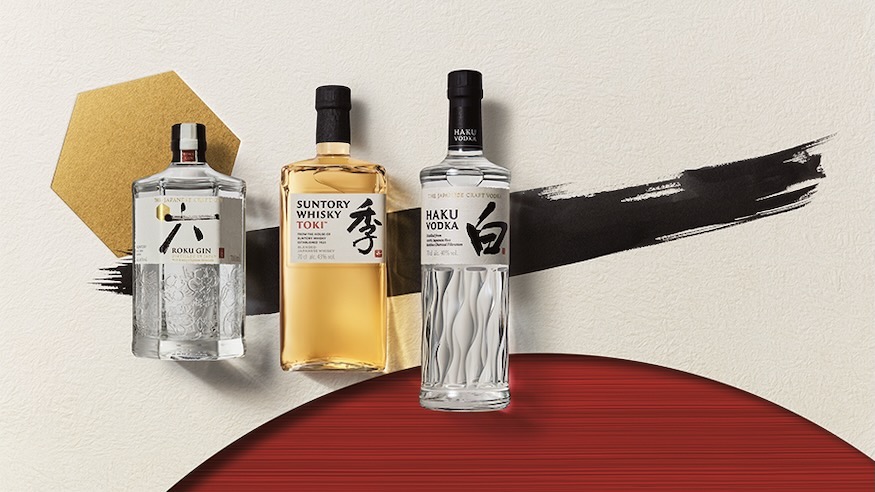 With know-how and creativity to becoming a world-class bartender
In record time, Pauline made it into the top three in the "World Class" and not only won the Laphroaig Cocktail Competition with her "Lighthouse-Keeper" in 2022, but also the Speed Challenge for Austria, Germany and Switzerland.
As a child of diplomats, polyglot Polly always traveled a lot and still loves to travel the world, meet people and discover different cultures. Traveling around the world from a very early age, often changing places of residence from Nigeria (Abuja) to China (Beijing), she has an open and fresh approach to every country and its people, which she still benefits from today in her job as a brand ambassador.
Due to her international career, which took her across several continents, she brings with her a wide range of language skills from German to English, Italian and French to basic knowledge of Chinese. She sees herself as a citizen of the world and is happy to keep learning.
Pauline Scholz: "100 years of tradition and innovation paired with fine craftsmanship – that's "House of Suntory" for me. Being able to represent such a historic and exciting brand from distant Japan in Austria is an incredibly beautiful and exciting task – especially when we are celebrating 100 years of "House of Suntory" this year. I look forward to telling this story – and creating new cocktails with House of Suntory spirits!"
The presentation of the new brand ambassador of the House of Suntory, including a tasting of the ROKU gin creations specially designed for this occasion, will take place on June 21, 2023 as part of the "ROKU SUMMER GARDEN" opening.
ROKU SUMMER GARDEN opens June 22nd, from July 22nd to September 15th in the BAR/terre SO/Vienna, Praterstrasse 1, 1020 Vienna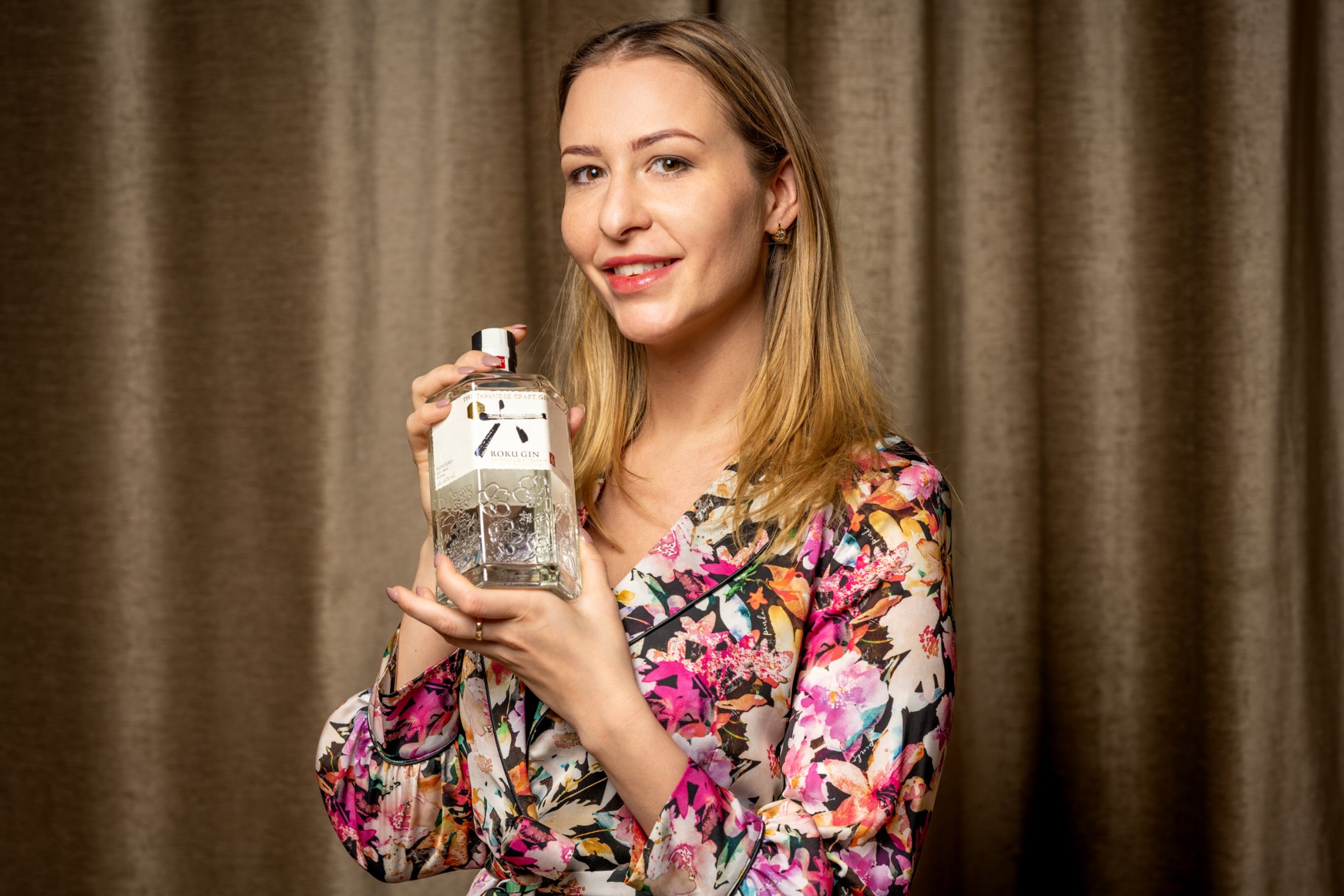 Questions to Pauline Scholz, Brand Ambassador House of Suntory Austria
Q: What qualities does a good bartender need?
It's certainly no ordinary job! Creativity, sensitivity, social skills and perseverance are important. You should also be a bit of a fortune teller and psychiatrist in order to be able to respond to all drink requests from the guests!
Q: Does Pauline Scholz have a signature drink?
I always adapt my signature drinks to the season or the theme of an event. In summer, I prefer refreshing carbonated beverages such as Yuzu Highball: Roku, Yuzu, Sake, and Sencha. The taste and smell of Yuzu is unique and harmonises perfectly with Roku Gin.
The yuzu citrus fruit is often equated with lemons or compared to tangerines. However, yuzu has only 2/3 the acidity of a lemon, giving this fruit a refreshing taste with a hint of sweetness. Yuzu is used in Japan for aroma, not taste. While the taste is limited to sour and bitter, the aroma is very complex.
These interesting facts keep me very busy and this fresh aroma, the delicate scent in combination with Roku Gin, for me it fits perfectly with summer and embodies the wonderful mood of a mild summer evening.
Q: What are your goals at House of Suntory?
My goals are to depict the 3 main pillars of House of Suntory.
WA – inspired by Japanese nature.
MONOZUKURI – the refinement through Japanese craftsmanship.
OMOTENASHI – the special form of Japanese hospitality that is deeply rooted in Japanese culture and philosophy.
Q: What are your responsibilities as a House of Suntory brand ambassador?
My tasks as a brand ambassador include holding tastings, master classes and guest shifts. In addition, the market position in the catering trade is to be continuously expanded by a brand ambassador. And I am personally responsible for looking after the bar scene.
Q:What do you like to mix?
I prefer to stir a Haku Martini, maybe with 1 cl Sake!
Q: Is there a drink that you would like to recommend as a signature drink for House of Suntory?
I can always recommend a Toki Highball. A House of Suntory Classic. Whisky highballs are very popular in Japan. Served in restaurants, bars and izakayas, these are the epitome of relaxation after a busy day. Easy to mix and drink, highballs compliment a variety of dishes.
A chilled highball really brings out the full flavor of whisky. Suntory correctly assessed the new lifestyle of the people in Japan after the Second World War. Highballs were affordable for everyone and their popularity has continued to this day. Japan has perfected the art of highball, the quality of the spirit, the proportion of ice and how much sparkling carbonic acid is in the soda water are carefully considered and coordinated.
A real highball allows all the nuances of a whisky to come out and procures the feeling of enjoying a light drink that goes well with all dishes and yet is a wonderful cocktail that invigorates the senses.
A perfectly served Suntory Toki Whisky is a Toki Highball work of art – a harmonious whisky with a well-rounded taste, of subtle sweetness, and at the same time spicy freshness, hints of chocolate, oak barrel, light fruit and citrus. Timeless! Classic! Simple and noble – for me: simply the best!
Q: Can you already tell us something about the drinks that are planned for the ROKU SUMMER GARDEN?
I put the focus on Japanese-inspired drinks – artful and minimalist. With ingredients like sencha, sakura, yuzu and sake.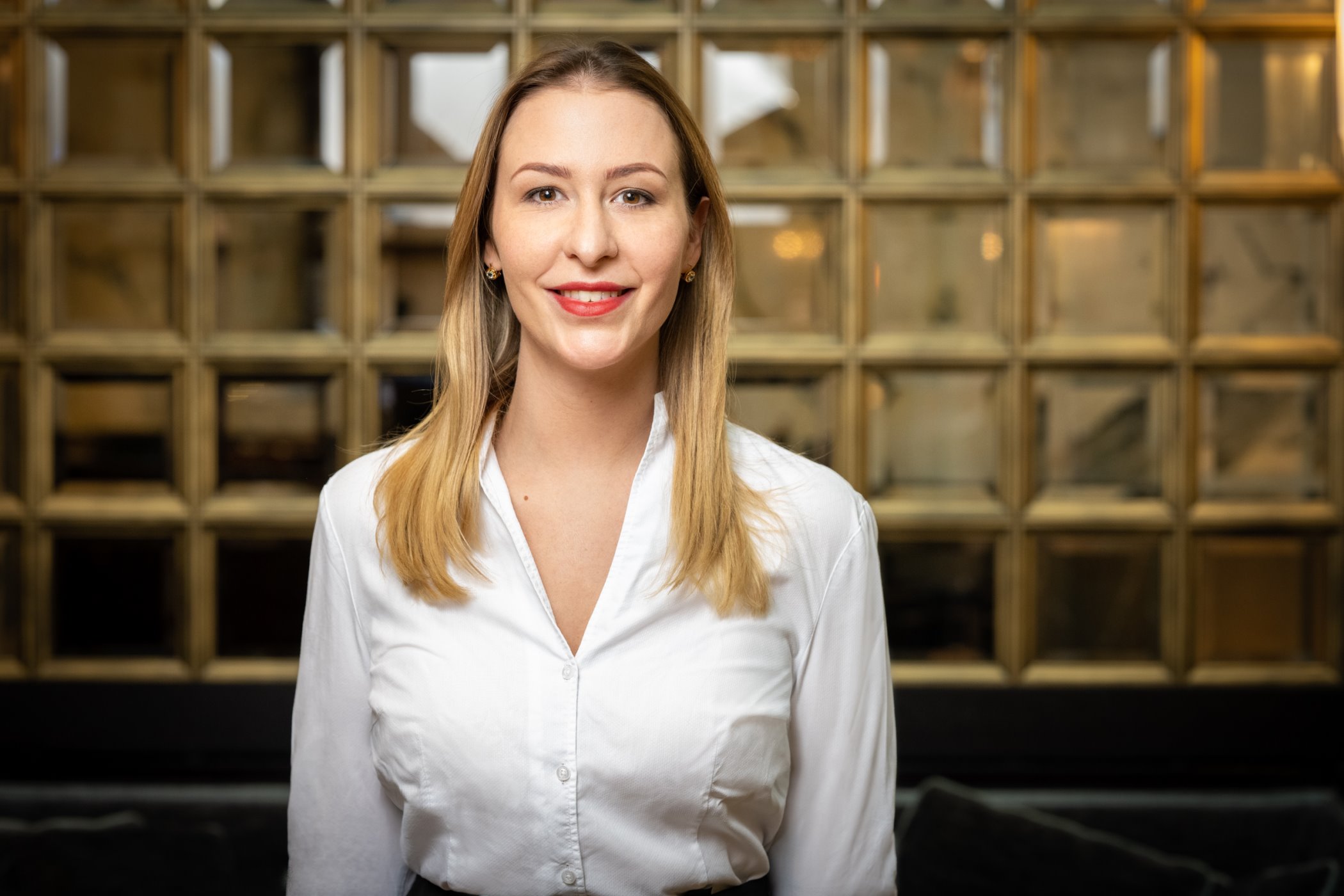 Pauline und Suntory online: @pauline_barwoman @suntory_rokugin @suntorytoki @suntorywhisky @suntoryhakuvodka @worldclass