Wandering Grace is a wonderful premium organic rosé wine from Castilla. Elegant and gentle in nature, it sublimes all the special moments in life. A wine that will delight not only experienced and passionate rosé lovers, but also those who would otherwise not necessarily reach for Rosé!
This wine feels at home around people who love art, travel, reading and nature. It is a universal wine that befits all those unforgettable moments during which the most beautiful memories are created.
London, Zurich, Amsterdam, New York or Helsinki… this Spanish Rosé is a true cosmopolitan. As the name suggests, it takes you on a journey into the world of wonderful flavors. Whether it is for an intimate, romantic evening for two, a lively party with friends, or a dinner at the restaurant… Wandering Grace will be found on many terraces again, especially in the coming summer.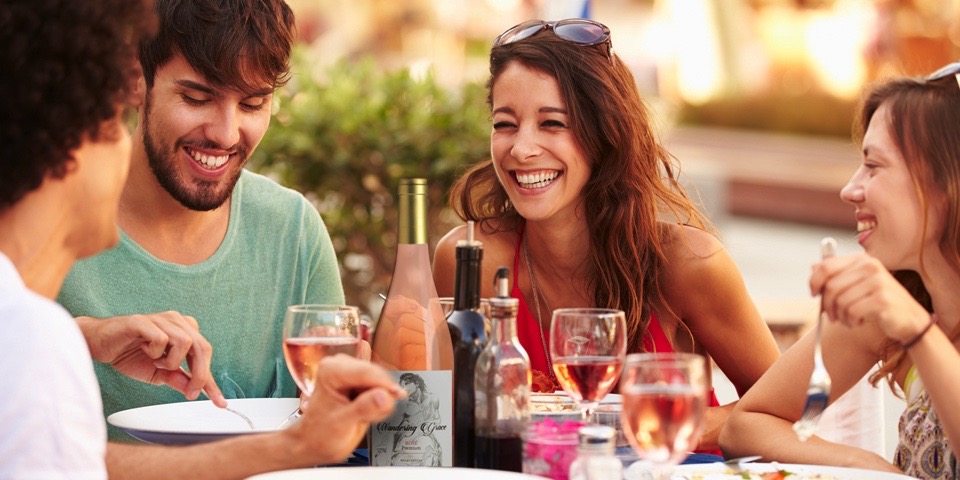 The aromatic, gentle rosé is the fruit of the collaboration between two courageous men who are determined to enrich the premium rosé market with their own creation: Lauren Rosillo, an innovative, internationally renown oenologist, and Gregorio Bustos, a Spanish entrepreneur, writer and winemaker in the sixth generation.
The wine magazine Decanter describes Lauren Rosillo as one of the rising stars in the world of wine; and Wandering Grace Rosé as an organic wine that respects the environment and that is part of the emerging global movement towards more mindfulness and sustainability.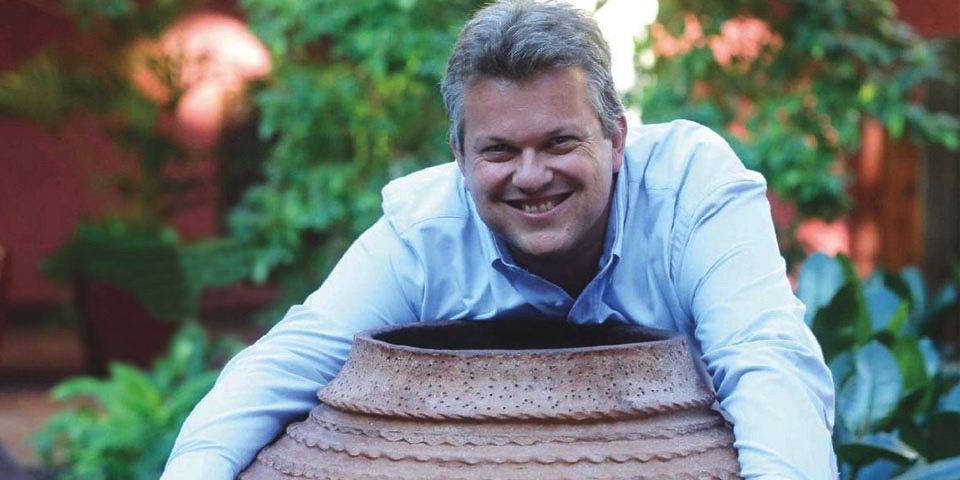 The essence of Wandering Grace is, as the name suggests, inspired by the three mythological graces: beauty, elegance and nature. Beauty is represented in the design of the wine label and the minimalistic bottle. Elegance can be found in the wine itself that is of extraordinary pale pink color. Nature is found in the organic Grenache grapes, which are nourished by more than 2,500 hours of intense sun and that give the wine its unique color, taste and aroma.
The soft, pale pink color reminds of the majestic Castilian sunsets. Silver-gray and salmon-colored reflections make this rosé lively. The refreshing taste of Wandering Grace Rosé boasts slightly sweet cherry, strawberry yoghurt and balsamic notes, a beautiful minerality and an elegant complexity.
Clear and aromatic, voluminous and velvety, this sun-kissed rosé enchants the palate at the first sip. It is pleasant to drink and has a fresh finish.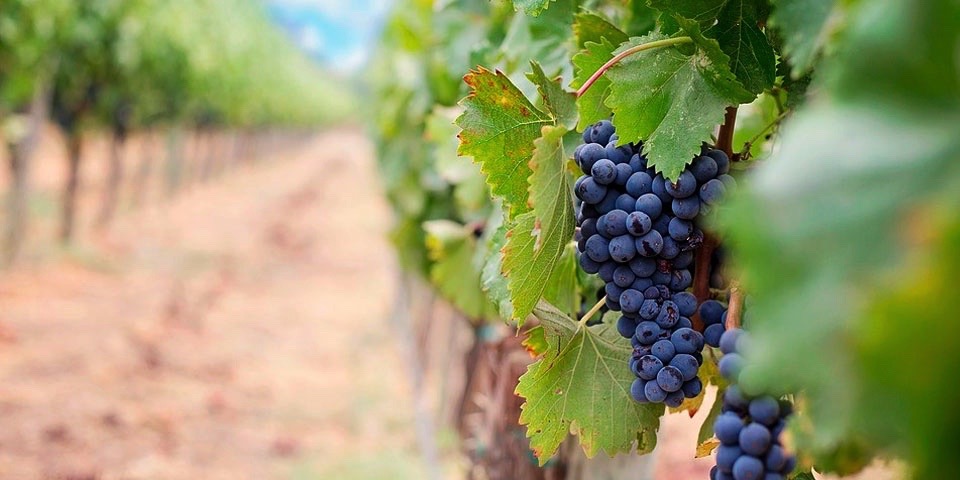 Wandering Grace Rosé goes well with Mediterranean cuisine such as pasta, rice, seafood and white meat. But it also adds just the right amount of fruity, summery lightness to typical hearty winter dishes such as cheese fondue, aperitif platter of cold cuts, cured meat and pickles.
Wandering Grace Rosé is available at www.wanderinggracerose.com for € 21 per bottle. This year the production is limited to 3,000 bottles.