When I get an invitation to an exclusive culinary experience, I am always super excited. It's what I prefer I think. It has to do with a lifelong passion for food, of which I made, for nearly fifteen years, a parallel career in the hotel and restaurant industry. I cherish the ingenuity, passion, and hard work that go into the creation of outstanding food. There is no stronger impact than that created by truly flavorful dishes enchanting our palate, no more profound, long-lasting memory than that created by taste and smell. These are the senses that transport us in time, that let us recall family meals, a holiday, a first dinner date… every celebration in life is somehow linked to a gustative or olfactory memory. That is why it is so important to give food and the enjoyment thereof the importance it merits and to truly savor the moment!
I am all for living in the here and now and savoring every moment I walk the Earth, and so I was enthralled by the prospect of participating in this private dinner revealing Dom Pérignon Plénitudes and P2, the special Vintage 1998. The invitation was intriguing as not much was revealed. It did, however, promise an "Uplifting" experience that was "not a dinner".
The invitation further promised a journey through time. And what a journey it turned out to be! First of all, I found that the event venue was a fantastic choice and I congratulate the organizers for their selection: the Cocoon Pop-up restaurant in Zurich with its spiral structure prepared for the perfect setting. Like a snail shell, it literally transformed into the House of Plénitudes, a witness in time for the delightful proceedings involving Dom Pérignon champagne and the metamorphosis of its universe.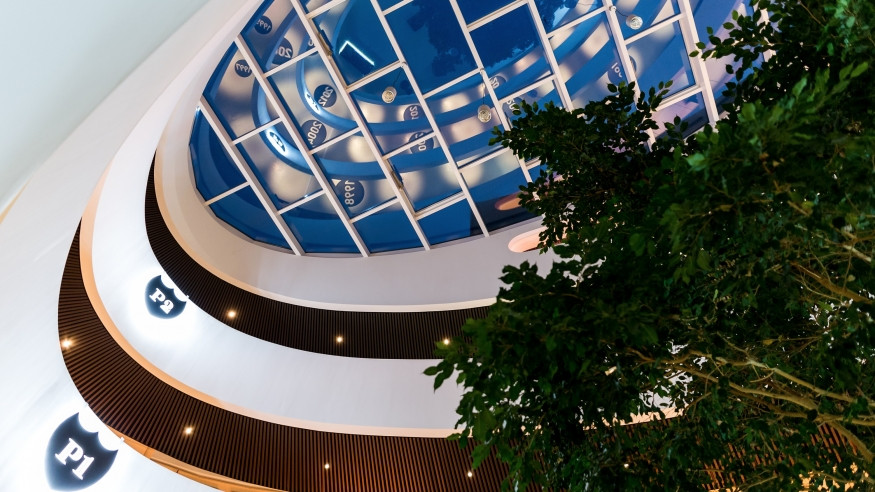 Uplifting: the amazing food creations by Ferran Adrià
As a guest, so it said on the "Save the Date", one can expect an interesting food pairing. Interesting? I am inclined to say that this is a downright understatement, very much to the image of Dom Pérignon: excellence does not auto proclaim all horns and trumpets! Rather discrete and subtle, it captures and enthralls all your senses, leaving you uplifted and amazed. And that is true for the outstanding champagne we got to taste that night.
Paired with the creations by Ferran Adrià, former head chef of the elBulli restaurant in Roses on the Costa Brava and one of the best chefs in the world, I must say that the taste sensation, as far as I am concerned, was mind-blowing. A forever memory was created that night. My taste buds identified two favorites from Ferran Adrià's SNAACK menu: "Oyster with walnuts and crispy seaweed" paired with Dom Pérignon Vintage 2006 Blanc and "Parmesan Ice Cream sandwiches" paired with Dom Pérignon Vintage 2004 Blanc. A third creation that stunned me was the "Chilean Seabass with shellfish juice" paired with Dom Pérignon P2 Vintage 1998.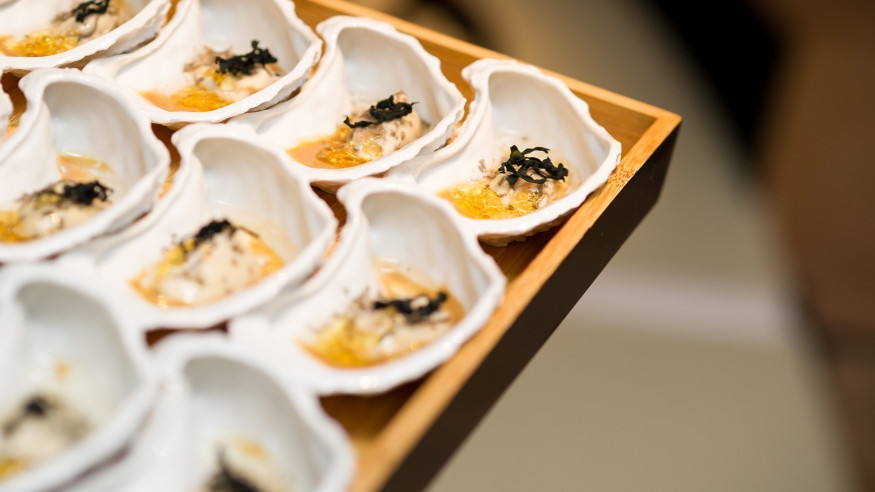 Beyond the food: what a pairing!
Turns out that "NOT a dinner" was, in fact, true: anything but the standard opulent table where you are formally seated and then guided through the menu. No! This experience was dynamic. Guests were quasi perpetually in motion, spiraling up the building, one important milestone of human history, and one level at a time. And so, the actual food and champagne pairing experience deployed on several levels: the first comprised a selection of dishes from the SNAACK menu. With no seating, guests were "obliged" to mingle standing or walking around, and with no cutlery either, were, at the same time, "forced" to focus entirely on the food. Champagne glass in one hand, and in the other our snack, from a spoon or directly taken from the presentation plate with the fingers, we eagerly scooped the small, surprising bites in our mouths. Every one so complex in its simplicity… so elaborate, and so divine!
From the next level (P1), where we were seated and enjoyed the first round of pairings, among which a most remarkable Pigeon Breast with Roasted Brioche and Rhubarb accompanied by Dom Pérignon Rosé Vintage 2004, to the last (P2), the evening was interesting indeed and the discussions animated. If elevating the experience is what culinary power pair Ferran Adrià and Richard Geoffroy, Chef de Cave at Dom Pérignon at the time, were aiming for, I can only say: mission accomplished!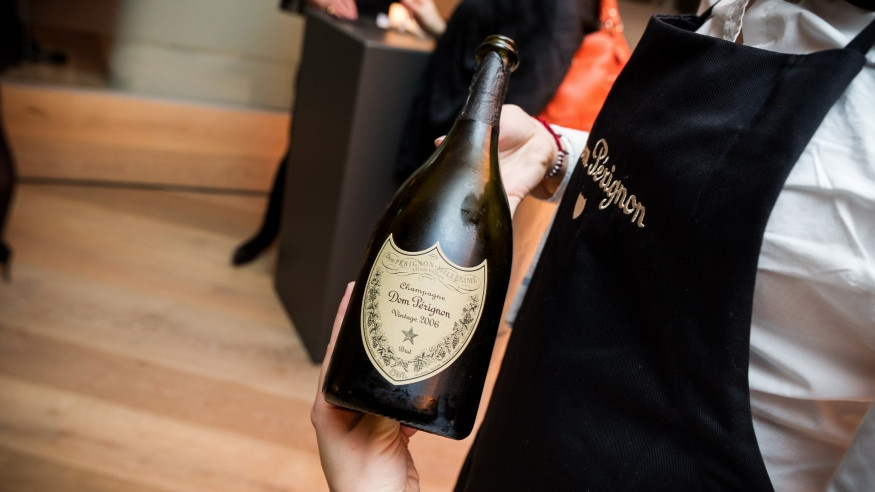 elBulli & Dom Pérignon: decoding the science of food
After closing his restaurant elBulli, Ferran Adrià continued his "quest for creativity" with the aim to reawaken the experience of dining, to decompose it in its mental and emotional layers, truly seeing in the heart of each ingredient, stripping it to its raw nature. In the process, elBullifoundation partnered with Dom Pérignon for an exciting venture called "Decoding, a project of transmission", the heart piece of which was a six-course menu of luxury bite-sized snacks and Dom Pérignon pairings that were served, in a pop-up manner at some of the world's most renowned restaurants. (Photos: Christian Dancker)