Using a recipe that dates back to the early 1900s, Fernet Hunter is made from a select combination of botanicals, including Arnica, Orrisroot, and Lavender, which are found in and around the Austrian town and forest of Brunnwald. Here, located near Bad Leonfelden in the Mühlviertel in Upper Austria, surrounded by gentle hills, peaceful forests, healing moor and breathtaking granite paths, is the home of the Holzer family.
In their small distillery they produce the finest bitters with the herbs they forage during hunting season. Established in collaboration between father and son (Holzer and Holzer), Fernet Hunter combines centuries of experience in distilling and alcohol trade with a modern approach in bartending.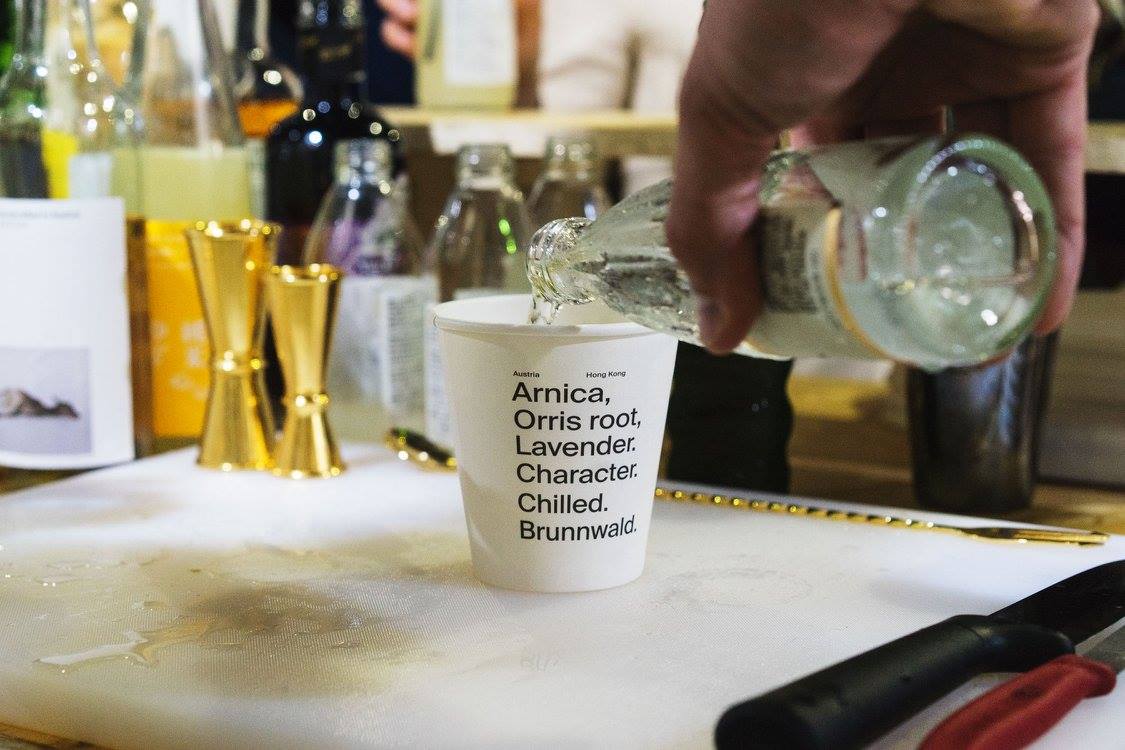 Below are three fabulous cocktail inspirations with Fernet Hunter. If you are creating a cocktail with Fernet Hunter, take a picture and share it using #fernethunter and tagging @fernethunter.
1. The Fernet Hunter Hi
Highballs are perfect because they are very easy to make and very refreshing. What you need to make this cocktail:
60 ml Fernet Hunter
60 ml high quality soda water
An ice rock
2 sprigs of mint
Instructions: pour Fernet Hunter into a highball glass over the ice rock, top up with soda water, lift with a bar spoon, garnish with mint. Enjoy (responsibly)!
2. The Fernet Hunter Honey Badger
Another cocktail to try at home or have the bartender in your favourite bar prepare for you is the Hunter Honey Badger. Named after the eponymous animal, a carnivore that is native to Africa, Southwest Asia and India, the Honey Badger Cocktail was initially created by Liam Baer, the head mixologist at Bar Catchfly in Singapore. He made his signature cocktail with in-house rosemary-infused bourbon with hints of yellow chartreuse, lemon, ginger and honey. The Hunter Honey Badger is a twist on the original. Below the list of ingredients to make this cocktail. Watch the video for instructions!
25ml Fernet Hunter
25ml Sundays Whisky
1/2 Lemon
10ml Honey Syrup (use local honey!)
3. The Fernet Hunter Batanga
The Batanga is a cocktail made with tequila, lime juice, and cola. Served in a glass with a salted rim; a bit like a Cuba Libre, except that tequila is used instead of rum. It is said that the drink was invented by Don Javier Delgado, owner of the legendary bar La Capilla in Tequila, Mexico. He used to stir it with a long, wood-handle knife that was previously used to chop up limes and chilies; flavors that are thus slightly imparted on the drink. It is an easy to make cocktail that is refreshing and perfectly suited for your rooftop get-togethers or after work sipping on the balcony! What you need to make the Hunter Batanga:
60ml Fernet Hunter Granit
50ml MexiCola Syrup
60ml Soda Water
Chili Salt
Lime Oil
Granit Knife
Tune into the video for instructions and to immerse in the universe of Fernet Hunter!
We wish you much pleasure recreating these cocktails and maybe come up with your own recipes. You can purchase Fernet Hunter online, in our shop and in selected retail outlets. Bars interested in collaborating with Fernet Hunter can contact us via e-mail >>>