An event is coming up, something to celebrate? Andreas Lugmayr helps with the professional conception, planning and organisation of all types of happenings. In addition, he is the exclusive distributor for Fernet Hunter, Código 1530, and Kimino in Austria. And that is great because like that, we can give you recipes that he elaborates with the drinks in his portfolio!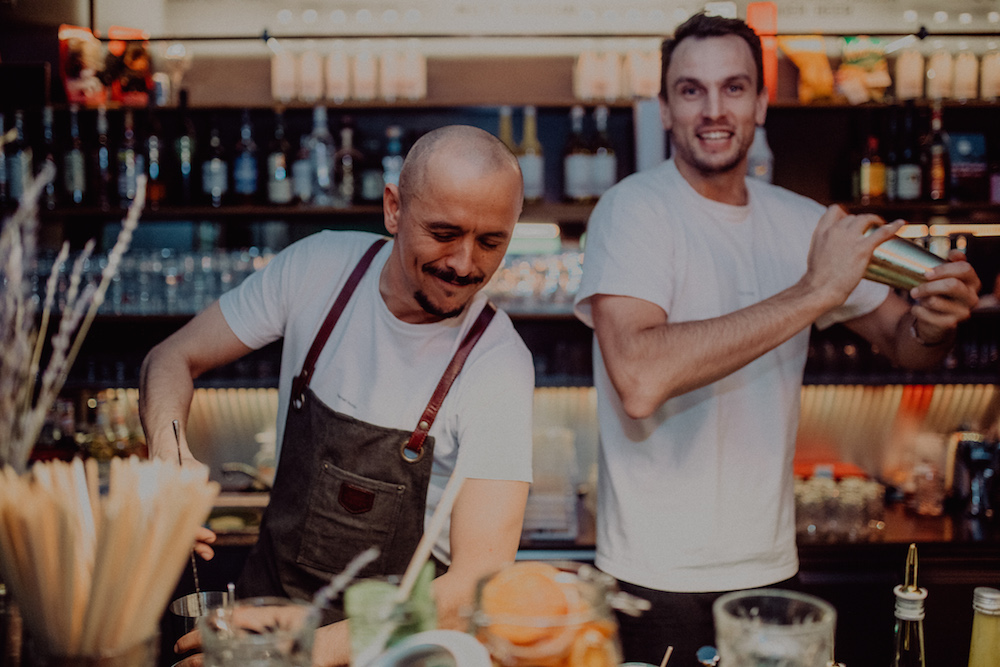 More than 10 years of experience in bar catering and event planning, more than 300 events and many partners in the catering and event sector are what distinguish Andreas Lugmayr. He values individuality and craftsmanship and, together with his partners, creates special drinks that are perfectly tailored to the occasion or individual taste of the host.
The beverage brands exclusively distributed by Andreas Lugmayr in Austria are Fernet Hunter, a refreshingly modern interpretation of the classic Italian bitter, Codigo1530 Tequila from Mexico, and Kimino Soda from Japan.
Fernet Hunter and Fernet Hunter Granit
The aromatic spirit is made from selected plant extracts such as arnica, orris root and lavender, botanicals that can be found in the Austrian Brunnwald region and surrounding forests. Fernet Hunter is based on a recipe that dates back to the 19th century! The Italian Style Bitter combines centuries of experience in distilling and alcohol trading with a modern approach to bartending. The fabulous spirit was awarded 94 points at the Falstaff Spirits Tasting 2020.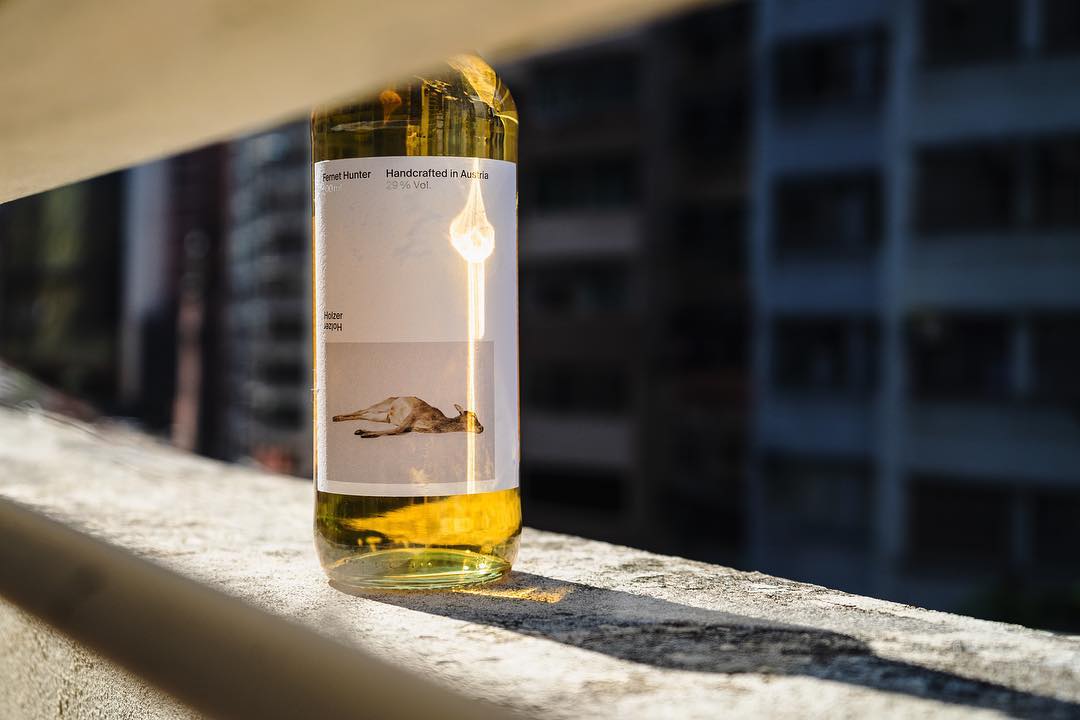 Fernet Hunter Granit is the second generation of the original Fernet Hunter. What separates it from its predecessor, is its dryness, increased bitter notes, and decreased sugar content. In addition to Arnica, Orrisroot, and Lavender, Fernet Hunter Granit is also made with Chamomile, which provides a strong aromatic character and complexity to this unique bitter. Fernet Hunter Granit was awarded 93 points at the Falstaff Spirits Tasting 2020.
The name "Granit" refers to the solid granite rocks that can be found throughout Austria's Mühlviertel region – a part of the Bohemian massif that stretches from the Czech Republic to the Northern parts of Austria. For the second spirit in the Fernet Hunter family, the producers wanted to create a bitter that truly captures the essence and dryness of granite. To mimic these characteristics, the recipe foundation was altered by increasing the ratio of roots and slightly decreasing the aromas of lavender and arnica.
"Our palates naturally long for the bitterness of Fernet Hunter Granit, a bitterness that is best served in a highball with solid ice. To compliment Fernet Hunter Granit, look for ingredients with a natural sweetness",  Raphael Holzer, Producer of Fernet Hunter.
Kimino Sparkling Juices and Waters
Yuzu, Ume, Mikan, or Ringo… Kimino Sparkling Drinks are perfect fillers for Fernet Hunter and Fernet Hunter Granit, but can also be enjoyed as lemonades. These sodas are true all-rounders and pair perfectly well with other spirits such as gin, whisky and rum. They are 100% natural, have a unique taste, are not too sweet, and slightly sparkling. Kimino Sparkling Juices are crafted by family farmers in Japan from hand-picked organic fruit, mountain water and sugar cane. Kimino sparkling waters are sugarfree!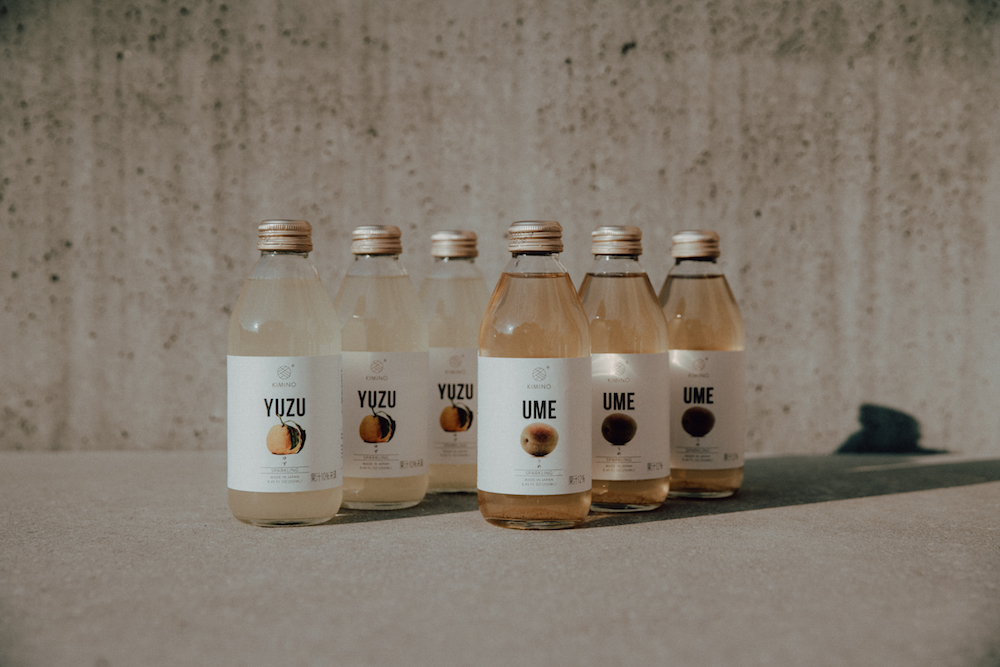 Andreas Lugmayr is the exclusive Distributor for Kimino Sparkling Drinks in Austria. Initially thought as fillers for his select spirits, he started to import Kimino Sparkling Yuzu and Ume in 2020. Both were welcomed with enthusiasm by professional bar and restaurant owners as well as consumers. Hence the decision to enlarge the portfolio by two more flavours: Ringo and Mikan, as well as the whole range of sugar-free sparkling waters in their slick cans.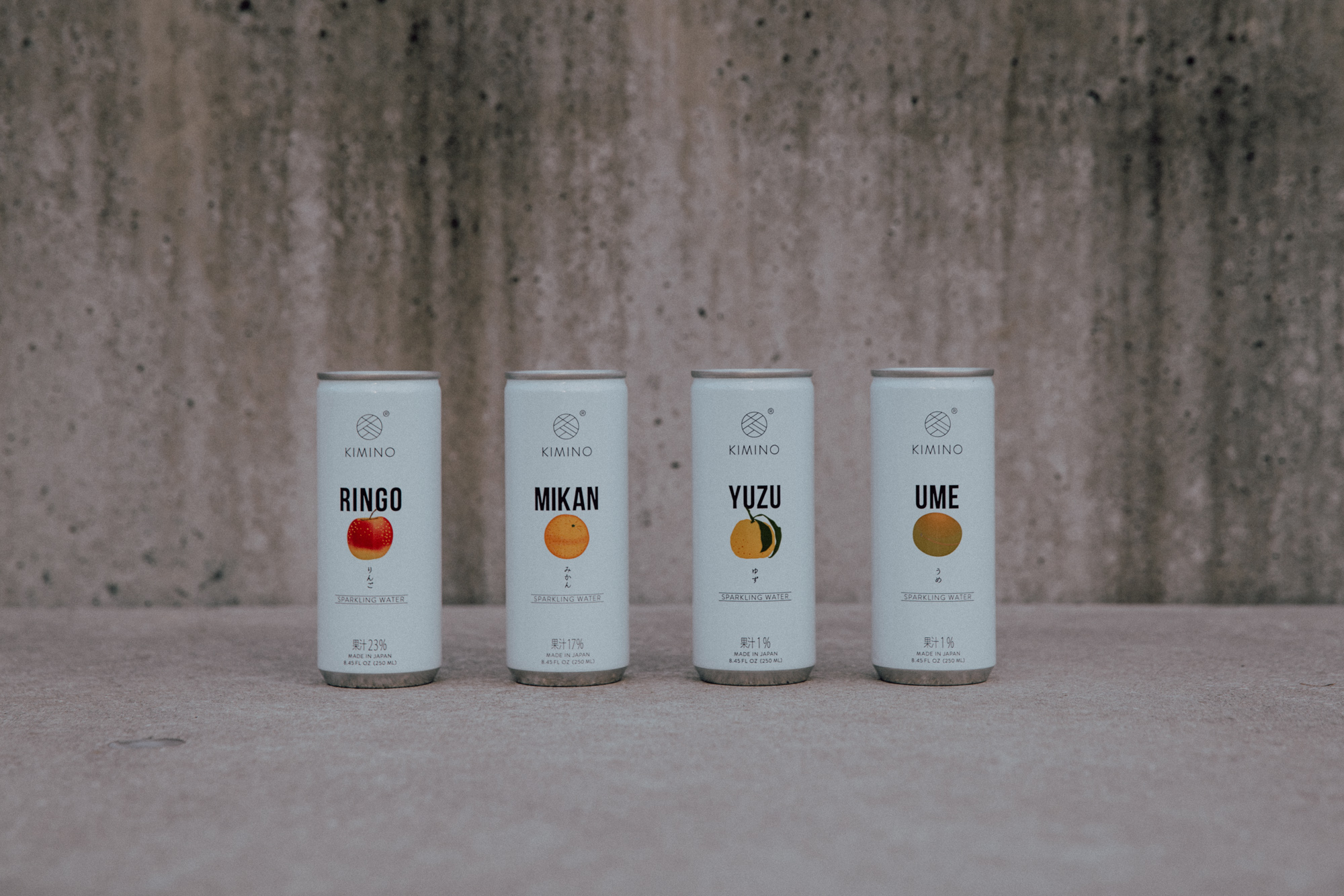 Right now, in celebration of the recognition by Falstaff, there are special offers on selected Fernet Hunter products! The Duo, Fernet Hunter and Fernet Hunter Granit, for example, are available at a reduced price of €66,96 instead of €72,00. What is more: Fernet Hunter Granit is available in a Bundle together with 4 Kimino Sparkling Drinks for only €42,88 instead of €45,60. That gives you the opportunity to discover both brands and to get creative with mixing your own cocktails. However, should you wish inspiration, there are lots of cocktail recipes on www.andreaslugmayr.at, as well Andreas Instagram @andreaslugmayr!