With the 3rd gift in our Advent Calendar we stay in the Mediterranean: Paella @ Home, everything you need to make the most delicious, authentic Paella yourself! Dinner for two including a bottle of Spanish wine! Thanks to our friends from Les Ibériques and their novelty el Paeller.
Les Ibériques are ambassadors of Spanish culture and gastronomy in Switzerland. The Paella pack is an idea by Rafa Margós, the only Master Paella Chef. In his life, he already prepared over 300,000 wood-fired paellas! And now, he created this pack so that we get to experience the true essence of the paella ritual at home!
There are two choices: Paella Valenciana with chicken and vegetables or Arroz del Senyoret with Seafood. To win: like this post and tell us in the comment section which of the two flavors you would prefer.
This giveaway is limited to Switzerland. It runs until 24 December 2020 across all our Digital Channels. On Boxing Day, we will determine the winner by lucky draw. Thank you for reading our blog and for joining our Christmas countdown. Good luck to everyone who is participating!
About Les Ibériques: Importer of quality products from Spain
Driven by the desire to showcase Spanish gastronomy, Les Ibériques was founded in Geneva in 2015 and since then is offering atypical, Iberian catering for private and business events for 30 to 500 people, as well as delivery throughout Switzerland. The portfolio includes specialties and quality wines from the Iberian Peninsula, which are selected with great love for the region and local products.
From import, through customs clearance, to planning and delivery, the team takes care of everything and offers personalized logistics solutions. Once imported, the products that Les Ibériques use to develop their recipes are also available for sale. Spanish wines, cheeses, ham, … all are of very high quality and carefully selected before entering their eShop.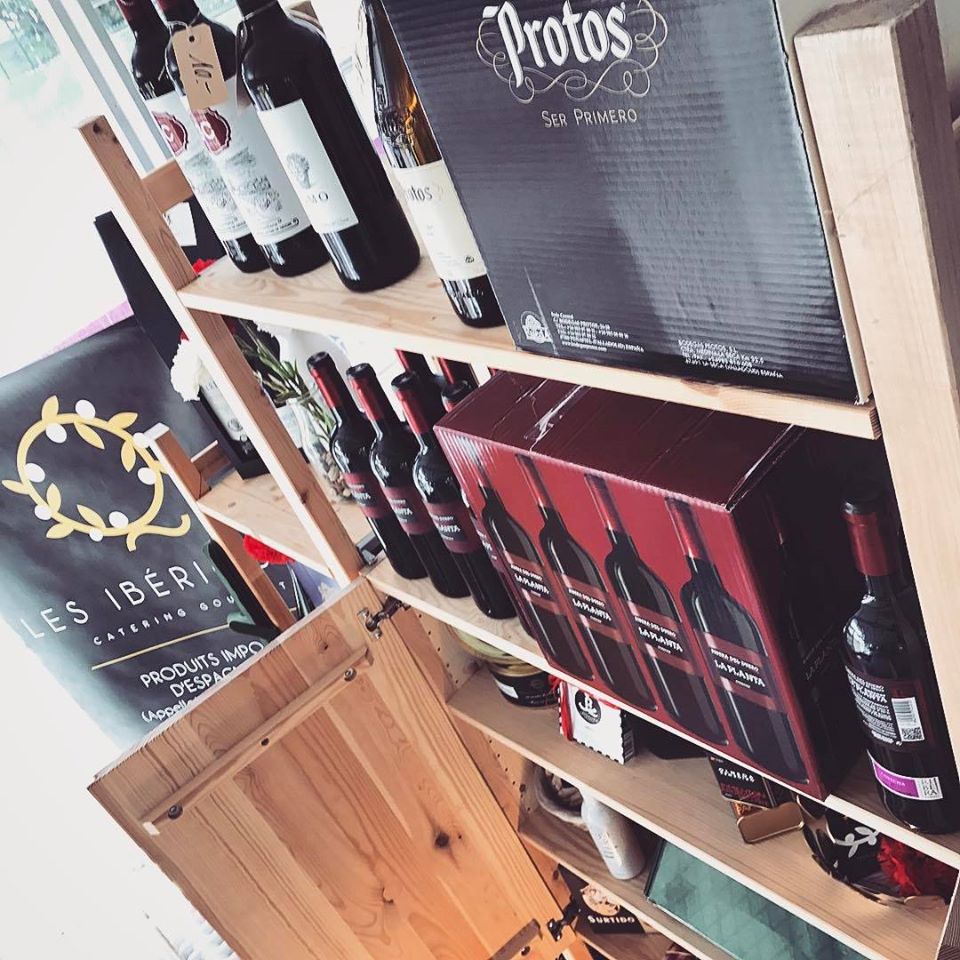 Les Ibériques also supplies hotels and restaurants: a complete range of over 1,500 articles from the best Spanish manufacturers, fresh, frozen and dried products, but also non-food, as well as over 400 typical drinks and wines are available: Ribeira Sacra, Rías Baixas, Ribeiro, Valdeorras, Monterrei, Castilla y León, Rueda, Toro, Ribera del Duero, Rioja, Penedés, Priorat, Valdepeñas, Valencia, Terra Alta, Montsant, Cariñena, Somontano, Campo de Borja, Tierra de Castilla, Madrid, Extremadura, Utiel Requena, Yecla, Toledo, Lanzarote, Sherry, Jerez … Cider DO from Asturias, Cava Catalán, honey rum from the Canary Islands, Orujo, coffee liqueur, cream liqueur, herbs, Pacharán (Patxaran), red vermouth, as well as Estrella Galicia, Reserva 1906, Red Vintage, Mahou, San Miguel, Alhambra 1925 … and many more !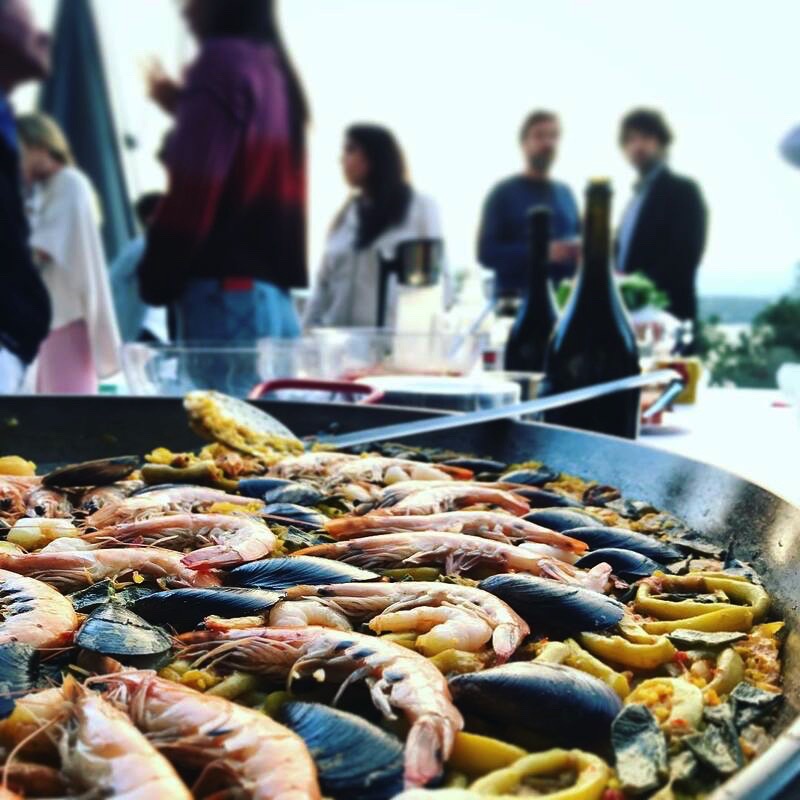 Full service caterer and event organizer
To make an event an unforgettable experience, you can also book Les Ibériques as a caterer: from starters to desserts, from tapas bars to cocktail bars, from pata negra ham to finger food, live buffet, cider and cheese, authentic paella… Themed evenings can also be organized! Tapas show cooking, character wine tasting, Pata Negra Secreto – Pluma a la Plancha Show cooking, pop-up bar with oysters, caviar and small fish on an ice cube boat, 150-year-old pre-phylloxera wines from Toro and hand-made Bellota sausages, old-fashioned slow food cooking: natural cider, sparkling wine and raw milk cheese in company of a cheese maker… The exceptional products and know-how of Les Ibériques will amaze guests!