Paido Soda is a new low-calorie soft drink with just 20 calories per 100 ml. Anyone who loves raspberry flavour will love Paido! It is delicious and refreshing all on its own, but also a great mixer for cocktails!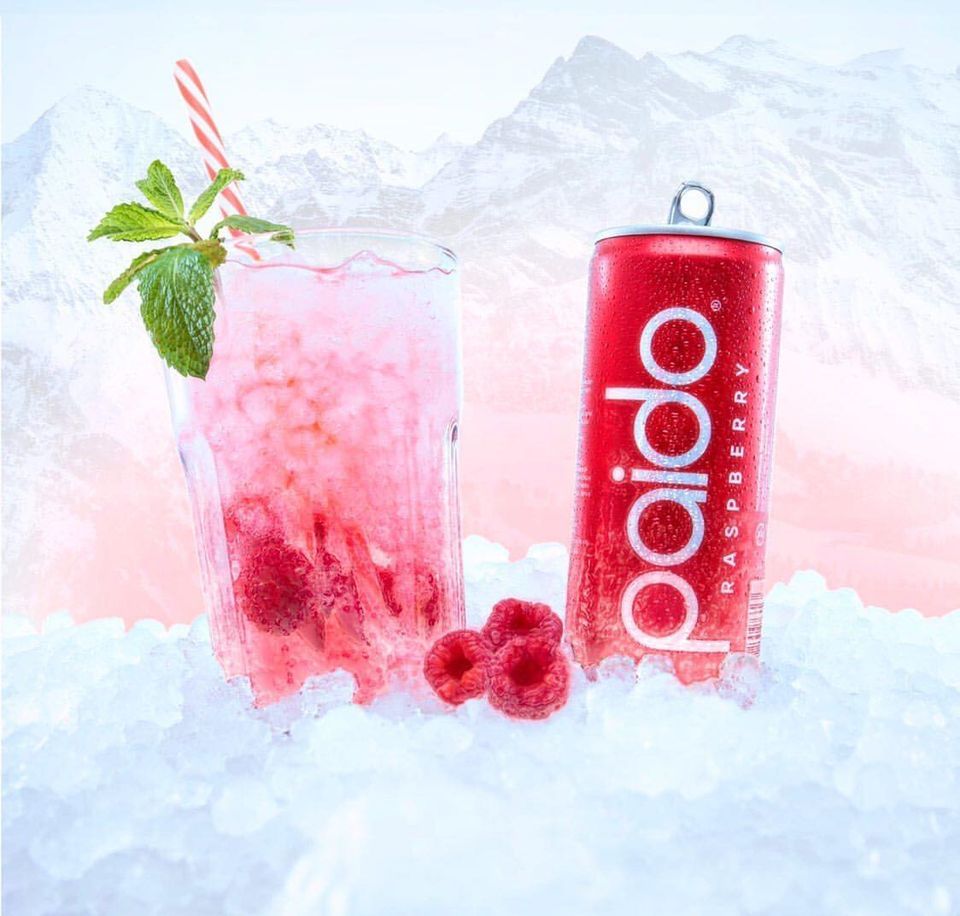 The low calorie drink provides the body with important nutrients and is rich in vitamins B6 and B12. Vitamin B6 is largely responsible for regulating glycogen and protein metabolism. It supports the immune system, reduces symptoms of exhaustion and tiredness. Vitamin B12 is particularly important for the formation of red blood cells, but also in general for cell formation. It is also involved in the metabolism of proteins and amino acids.
Paido Soda contains water, inverted sugar syrup, acidifier: citric acid, elderberry extract, aroma, antioxidant: ascorbic acid, sweetener: steviol glycosides, pyridoxine hydrochloride (vitamin B6), cyanocobalamin (vitamin B12). It is light, digestible, and full of flavour.
Start the day with the extra portion of vitamins! Paido Soda is a smart functional drink for any occasion. Thanks to high-quality ingredients and the refreshing feeling, the new soda from Switzerland is perfect as a  light drink at work, hot nights in the club or as a healthy thirst quencher in the gym.
Paido Soda is a lifestyle soft drink that always fits and always tastes really delicious. On its own, or in cocktails!
The story of Paido begins in 2019. Kantheevan Thamilchelvan creates a drink that stands out from other products in this category. Paido Soda is light, low in calories, full of vitamins and also has a great taste.The market launch of Paido Soda in summer 2020 exceeded all expectations. The soft drink from the low carb + vitamin category was quickly adopted by bars and shops in several areas in and around Zurich.
It is for health-conscious people who are looking for an everyday soft drink that is low in calories and high in vitamins, a lifestyle beverage that convinces by its taste and helps stay in shape.
Paido Soda wants to help and give something back to the world. For this reason, for every can sold, 5 cents go to a non-profit organisation. The projects are carefully selected, in order to assure that the funds arrive at destination.