Let's sail away! This voyage embarks us to Austria and from there to the world of sailing. Take three friends, put them on a boat and an idea emerges: what if, with Purest, we create a gin that is the very expression of the feeling only being on the water can procure? Pura vida, the pure joy of life, shared moments of pleasure and friendship, in the purest liquid form… Sail Gin.
Purest Sail Gin is sun kissed and tastes of freedom, friendship and adventure. It is an organic craft gin containing only the purest Austrian spring water and botanicals. It tastes fresh, fruity, and boasts fabulous citrus notes. We discern pronounced juniper notes, and also hints of cucumber, rosemary, pepper, green apple, and mint… a short trip to the Mediterranean with every sip. A lively, balanced gin that was just recently awarded 91 Points by Falstaff Magazin!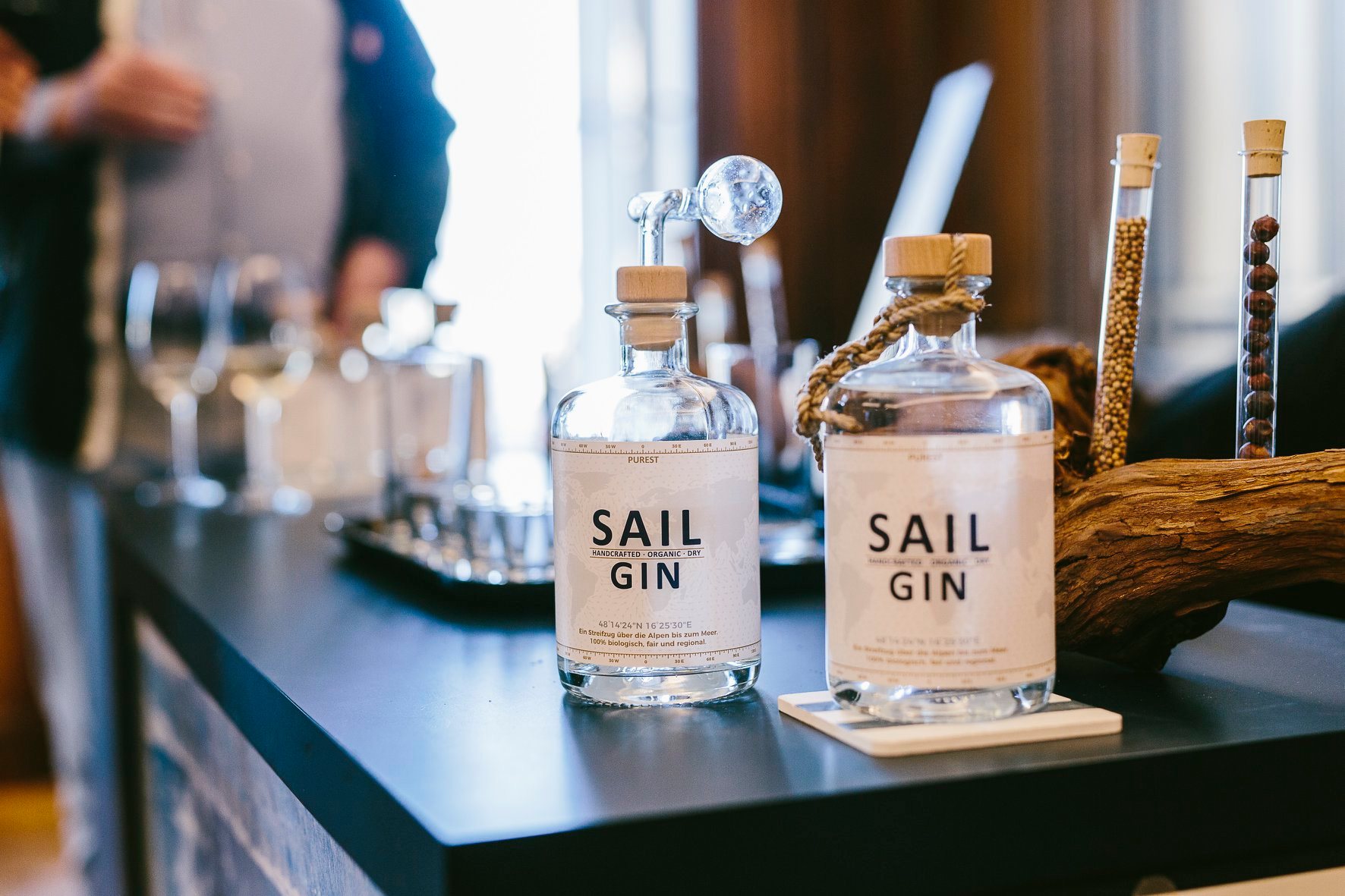 The taste of adventure and days spent on the water captured in a bottle of purist design with remarkable details: filled and labeled by hand, every bottle of Sail Gin carries unique coordinates, is closed with real cork and a wooden top sealed with a piece of hand knotted hemp rope… a beautiful gift for gin lovers and sailing aficionados alike, or for oneself. Why (k)not?
If you do purchase Sail Gin, not only will you help a small business to grow, you will also make a social impact! Purest is collaborating with the non-profit organization PSZ Schiltern, which helps people with mental illnesses to re-integrate the job market. In that way, gin lovers can do themselves some good and give back in the process.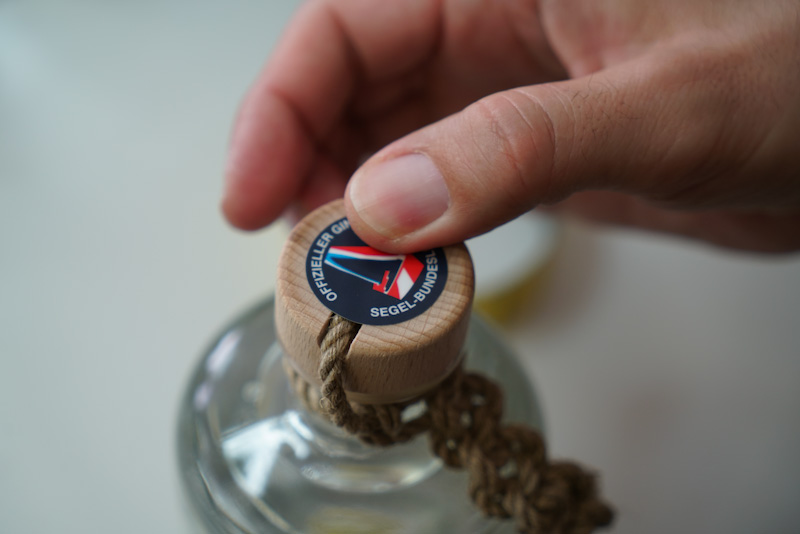 The ingredients used by Purest are organic and sourced from small, local producers, too. Citrus fruit, herbs and cucumber for Sail Gin come directly from Obsthaus Wien. That is a great concept where you pick up or get delivered fresh fruit and vegetables in different themed boxes. You can even just drive in and grab a Sail Gin!
Sail Gin: official partner of the Austrian Sailing League
In April 2018 purest Sail Gin celebrated its premiere. In the summer of the same year it became already the official gin of the Austrian Sailing League. The best sailing clubs in Austria compete against each other in the sailing league.
The regattas are held in the most beautiful sailing areas in Austria – including Velden am Wörthersee, Neusiedlersee, Traunsee and Attersee. Sail Gin is always there. Purest have remained true to their principles of fair, organic, regional and social production. And so their noble distillate is now not only valued in the sailing scene but well beyond.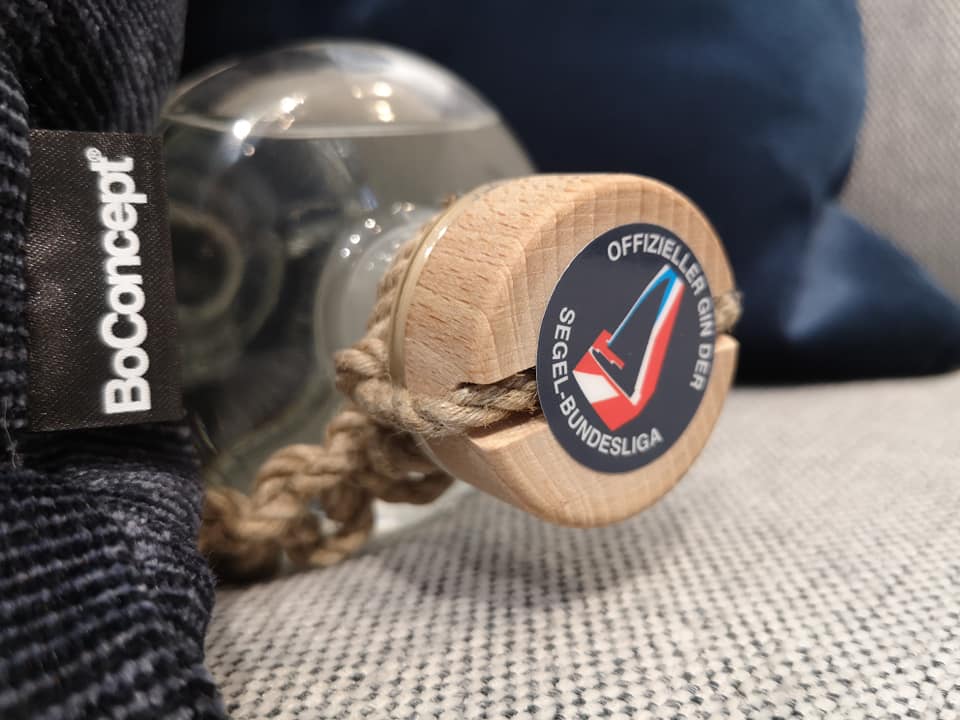 Message in a bottle: time to stock up your home bar!
With Sail Gin, the team at Purest created a spirit that resembles them: adventurous, close to nature, and anchored somewhere between the Alps and the Mediterranean! Sail Gin is for all those who enjoy sailing and those who enjoy fabulously handcrafted, organic gin. It is pure summer feeling in a bottle. Small, medium or large, depends on how big is your yearning for sun and fun! There is a size of Sail Gin bottle for everyone.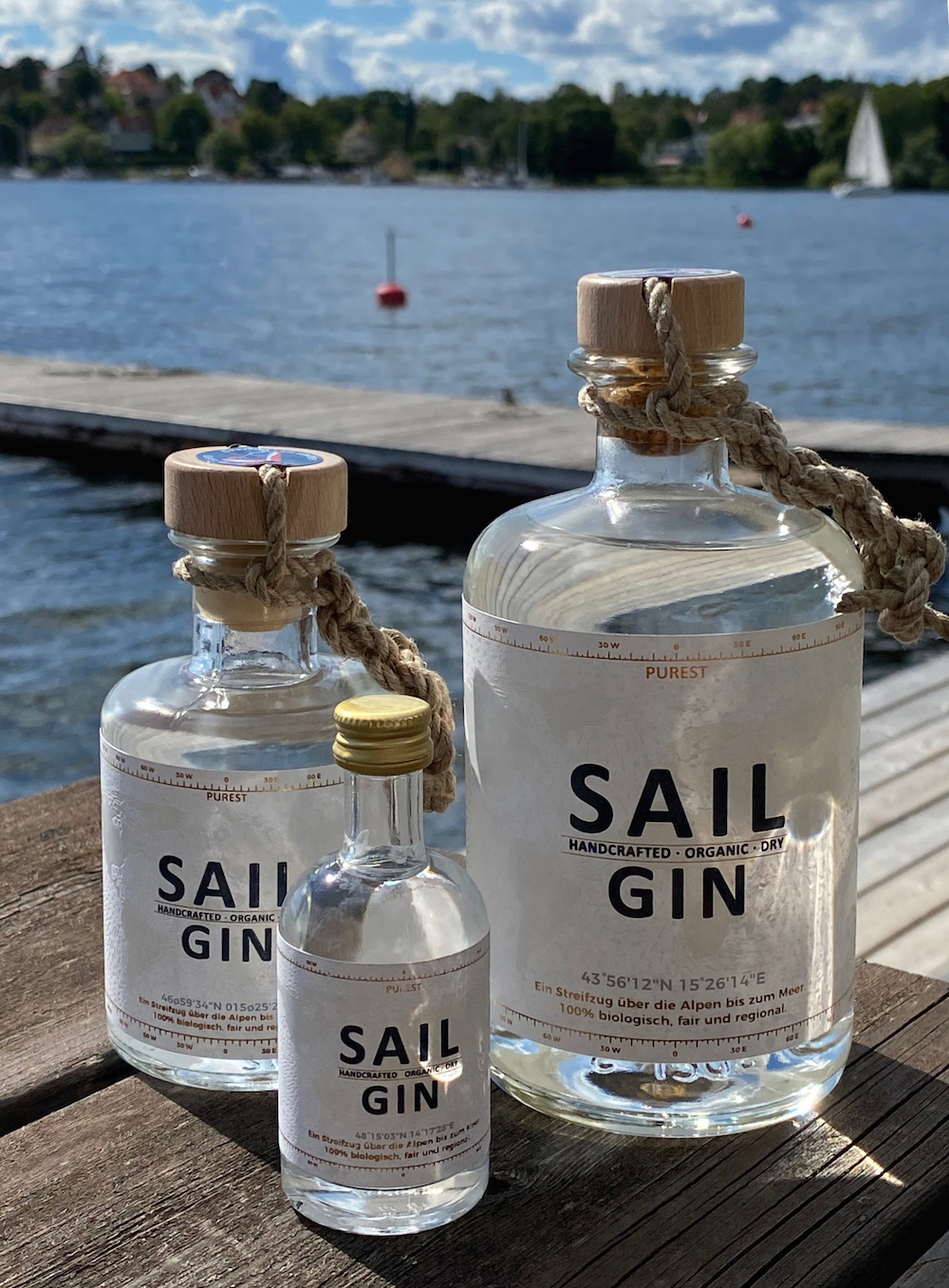 Purest Sail Gin & Tonic: tastes like the Sea
Gin has a long tradition and is experiencing a real revival. In recent years, gin has gained popularity like no other type of spirit. Not least because of its versatility: pure, on ice, in gin & tonic or cocktails, a characterful craft gin, like that from Purest, guarantees a very special taste experience. Here is the recipe for a Mediterranean G&T with Sail Gin:
4½ cl Sail Gin
15 cl Fevertree Tonic
1 sprig of rosemary
Pour Sail Gin into a glass filled with ice, top up with tonic. Place the rosemary sprig in the palm of your hand and give a quick clap to release the essential oils. Then put the branch in the glass. Done. Enjoy slowly and responsibly!