Crafting from the forests of Finland, the Pyynikin brewery based in Tampere has grown from being a small producer to one of the largest craft breweries in the country, winning numerous national and international prizes. Steadily growing, the craft brewery recently diversified and opened its own distillery devision. Here, premium spirits like gin and vodka are distilled.
The Pyynikin Distilling Company continues in the footsteps that date back to 1932 and the end of prohibition. The bootleggers of those times stepped out of the shadowy woods and developed into modern day distillers, showing the world why Finns are the happiest people. Not only are they a happy nation, they also are one that is concerned about quality and preserving their beautiful, abundant nature.
The heart of the process derives from the deepest forest and shores of thousand lakes. At Pyynikin, Head Distiller Samuli Peltonummi and his team combine passion with the finest ingredients and purest water of Finland. They also explore ways to make their operations as sustainable as possible. Just recently, Pyynikin distillery developed a gin from the leftover lemons at a Tampere cocktail bar.
We teamed up, to give you the opportunity to discover Pyynikin and a chance to win their fabulous Recycled Citrus Gin:
✔️Like this post on Instagram or Facebook
✔️Follow fabdrinx and Pyynikin Distilling Co
✔️Tell us in the comments what's for dinner at your house for New Year's
For extra festive vibes: tag the person you are having or would like to celebrate New Year's Eve with this year!
The giveaway is meant for our readers of legal drinking age. It runs until 24.12.20 across all our digital channels. Each participation in every channel counts and increases your chance to win. On Boxing Day, the winner of this giveaway will be determined by lucky draw. Thank you for being part of the fabdrinx community and for joining our Christmas Countdown. Good luck to all the participants!
Pyynikin Distilling Company from Tampere has started making gin from leftover citrus fruit at Tiima, a local cocktail bar.
The idea for the new recycled citrus distillate came from Juho Ronkainen, the bartender at Tiima. He was frustrated about throwing the peels and pressed out halves of all the citrus fruit they used every day in the trash.
He contacted Pyynikin distillery and explained his dilemma: more than 60 liters of lemons and 20 liters of limes in the bin every week although they could perfectly well be used for something else.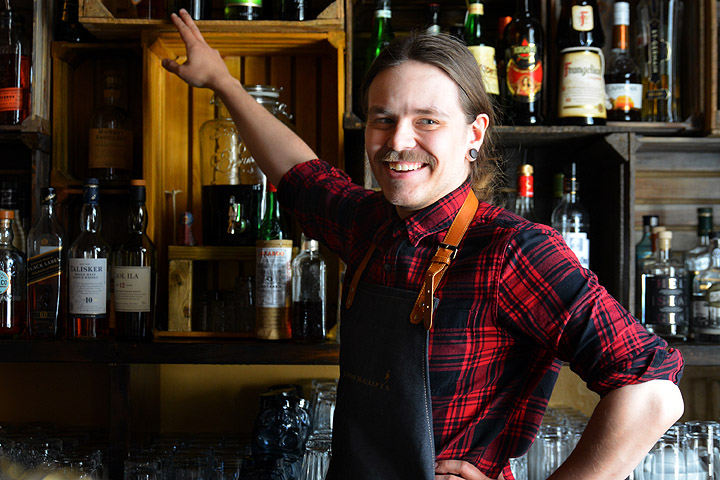 At Tiima, only freshly squeezed citrus juices are used. They serve as a base for mixed drinks and flavored syrups. Lemon slices are also used to decorate drinks. Still, most of the fruit flesh and citrus peels just end up in bio waste.
Juho found this paradoxical. Naturally, citrus fruit don't grow in Finland. They have to be imported: over 7 million kilos of lemons and limes, of which more than half come from Spain, followed by Brazil, South Africa, the Netherlands and Argentina. And then half of what the fruit that has travelled so far gets thrown away. Unacceptable!
Sharing the same mindset, Pyynikin Distilling Company welcomed the idea of recycling this waste product from the bar. They experimented a lot and ran different tests with the distilleries leftover spices before – voilà – their Recycled Citrus Gin saw the light of day!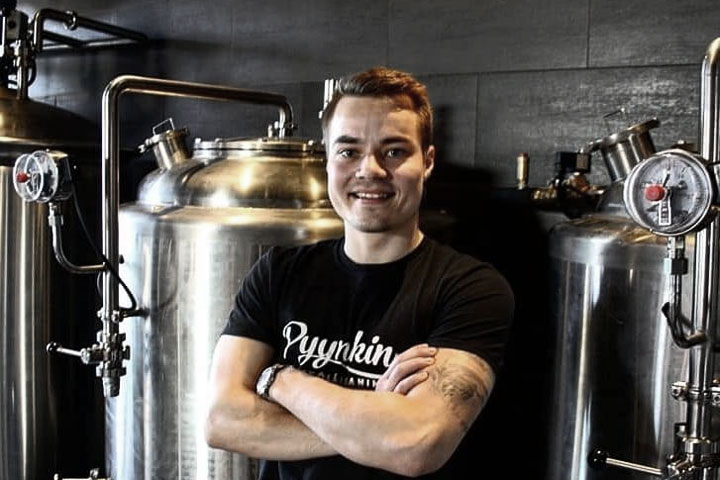 "This gin is made entirely of recycled ingredients and the only one of its kind, not only in Finland but in the world.", says Samuli Peltonummi, Pyynikins's Head Distiller. "The basis is pure domestic spirit with juniper berries and other leftover botanicals we use in Payday Craft Gin, as well as lemons and limes collected from restaurants and bars."
Pyynikins's Recycled Citrus Gin pairs very well with cured and smoked fish. The perfect addition to your New Year's menu to accompany Salmon and Blinis!