Spring is in the air, but this year we will have to organize our aperitifs à la 2.0!
Whether fresh, explosive or with citrus aromas, a sip outdoors, on the balcony or terrace, in compliance with the applicable safety regulations, of course, is much appreciated!
Spending that much time confined at home allows us to rediscover or cultivate our hobbies. For some, it is just the right time to fill up the house bar, brush up their mixing skills and surprise a friend with homemade cocktail creations.
Whiskey, cognac, vodka or champagne … here some inspiration!
Hennessy Citrus: very, very refreshing
In spring we love light, fresh cocktails with citrus notes. Hennessy V.S. (Very Special) goes particularly well with limes! Aged for several years in French oak barrels, it has fruity aromas: apple, raisins, plums and, naturally, a hint of oak. How to mix the Hennessy Citrus? Find the instructions here below: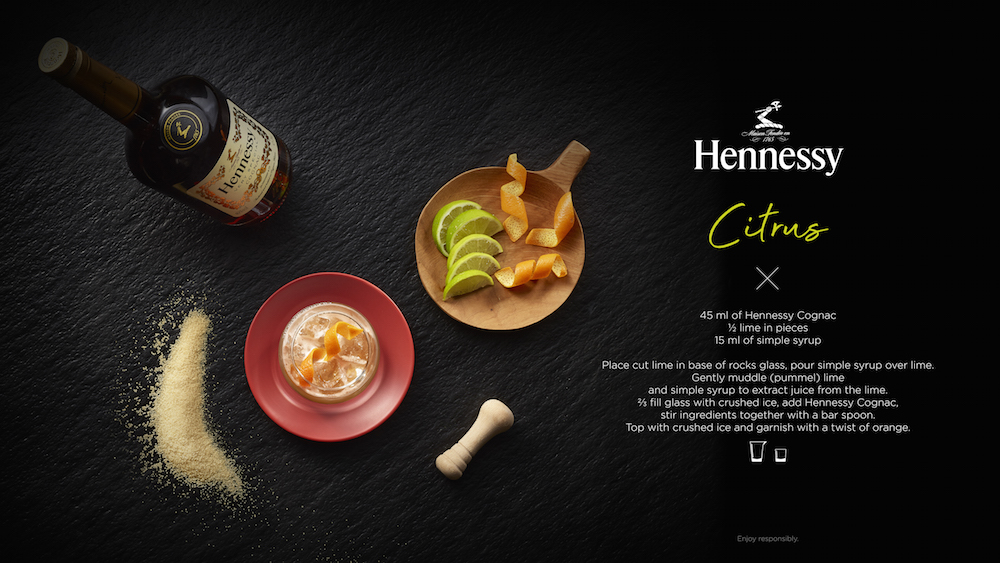 The Old Fashioned: simply essential
A real cocktail classic that can be enjoyed whatever the weather. This interpretation includes Glenmorangie Nectar D'Or, a whisky with a wonderfully bright, golden color and topaz reflections. As if it had been kissed awake by the sun after 12 years of aging in Sauternes barrels, this "golden nectar" ennobles our Old Fashioned with aromas of sultanas, dates, coconut, nutmeg, limes and honeycomb. Complexity and elegance in the cocktail glass are by no means old-fashioned and très en vogue again this summer!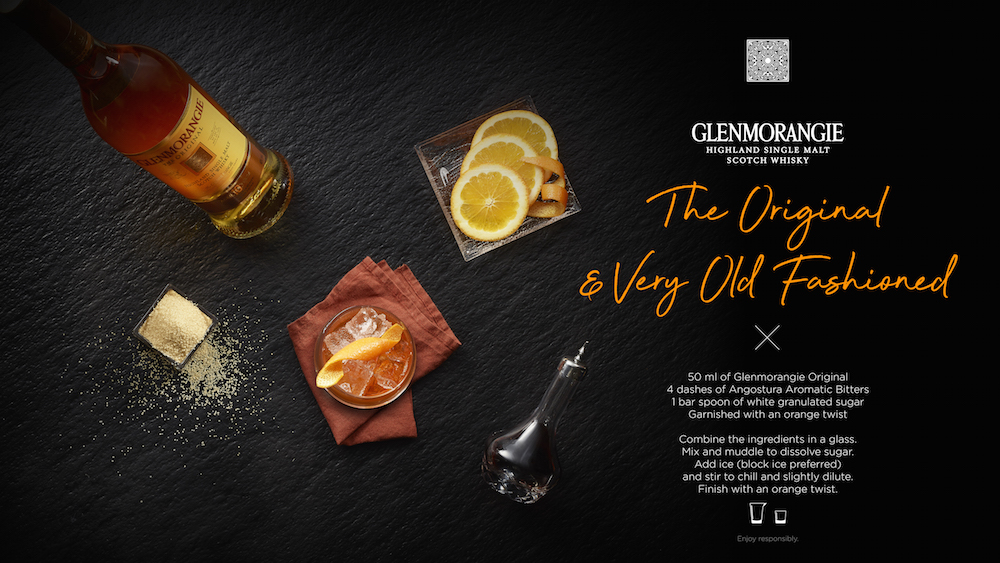 Lunar Eclipse: summer night, no moon in sight
If you like your cocktails more vigorous, you'll find a characterful ally in Ardbeg 10. Whiskey lovers around the world value this peaty, smoky and complex single malt. With its attractive "golden" color and non-chill filtration, Ardbeg 10 brings vanilla flavors, spice and body into this cocktail. The formula for this magic potion right here: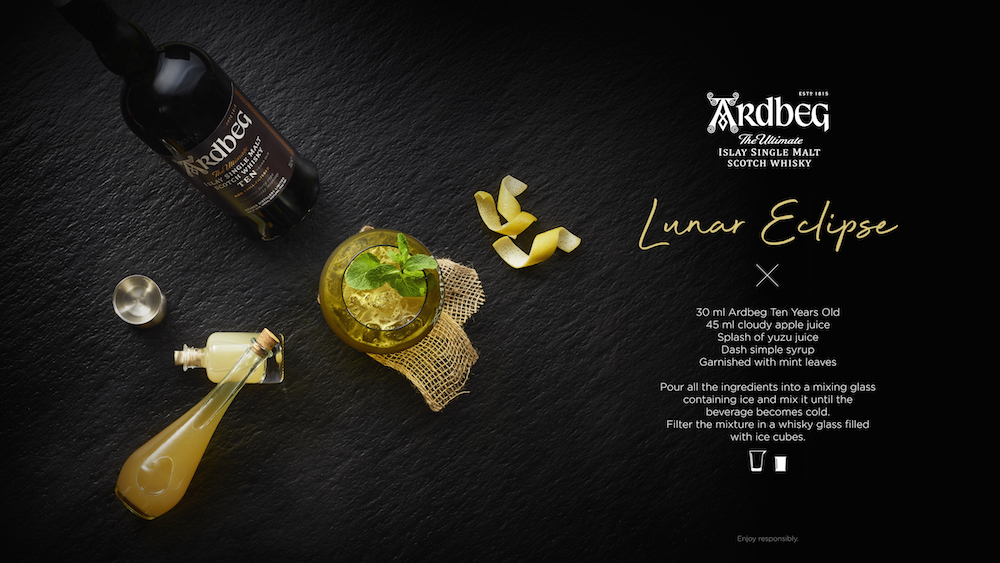 Red Flamingo: la vie en rose
Belvedere Pure Vodka enchants vodka-lovers with delicious nuances. It has distinctive rye aromas and its bouquet is reminiscent of sea air, toasted rye bread and caramel. This cocktail, like Cupid's arrow, hits you right in the heart.
Moët Ruby Cooler: for hot summer days
Ah, champagne cocktails! They are right at the top of our list of favorites. Light and sparkling, bewitching and invigorating, they bring charm and elegance to any occasion. Moët & Chandon Ice Impérial, with its intense, fruity-fresh character, was created especially to be enjoyed with ice. You simply add your favorite ingredients – such as fruit or mint – and voilà, the perfect refreshment! A la piscine, copine!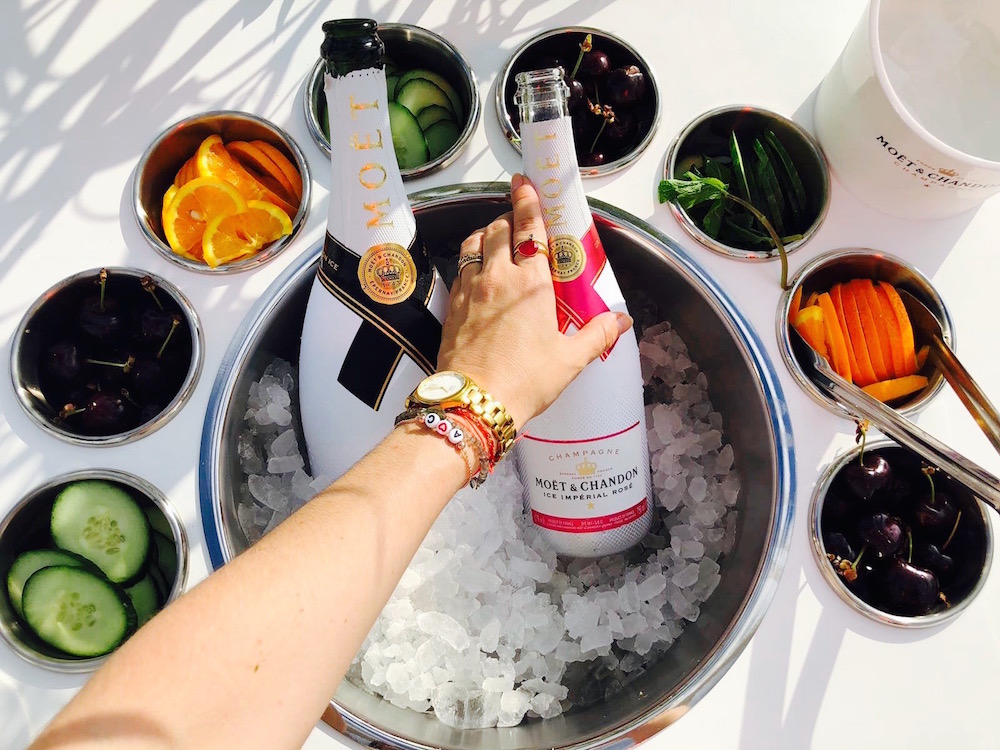 In this challenging time, lets remember the simple things: eat well, drink well and be thankful for the fruits of the earth. A toast to life!