Every gin lover would surely be delighted to receive a really good juniper spirit for Easter. Craft gins that one has not had the occasion to try oneself are particularly popular gifts. In every region of Switzerland there are small, local producers who make fabulous gin by hand from the best ingredients. We want to recommend three from various cantons in Switzerland. They could not be more different, but all have the same signature: love for the region and passion for craft!
1. Cherry GRYFF Gin from Basel
2. Old Tom Biber Gin from Sankt Gallen
3. Turicum Dry Gin from Zurich
Each of these Swiss gins is a wonderful gift for the Easter basket. Why not take this opportunity to discover one or the other or all three for yourself!
GRYFF Cherry Gin from Basel, CHF 55.00 incl. VAT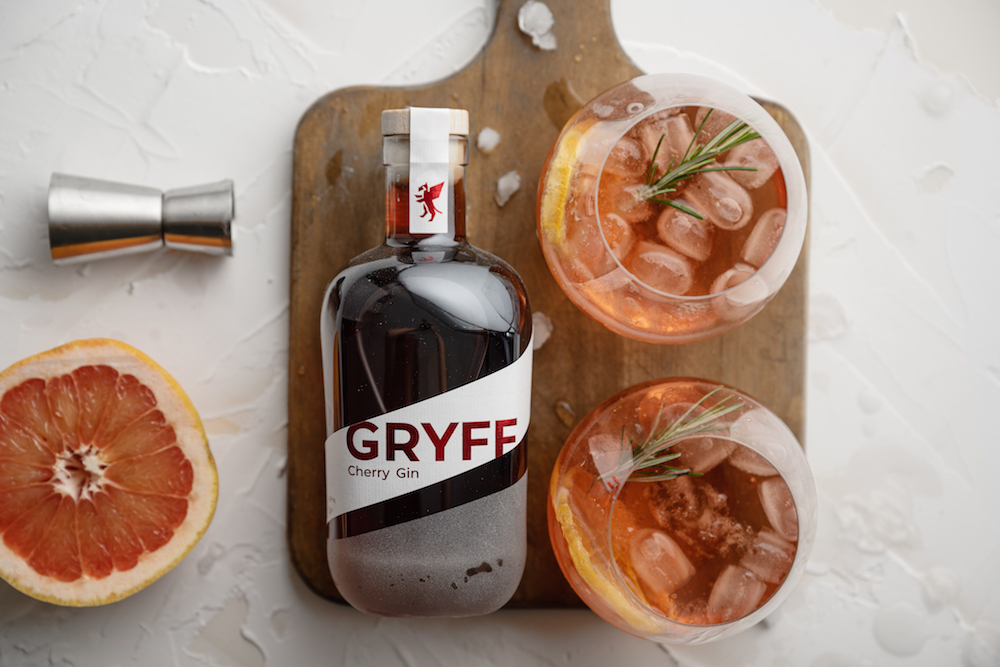 Gryff Gin is purely handmade with love in Basel. It is the symbiosis of tradition and modernity: an homage to the Kleinbasel tradition of "Vogel Gryff" and at the same time impresses with its contemporary taste and design. Gryff is a modern gin in the New Western Dry style boasting fabulous floral notes of violets and lavender. Juniper remains discreetly in the background and creates balance.
A nice, round gin, especially in the finish. Aniseed, cinnamon and cardamom add additional spice to it. Vanilla provides sweetness, making it an easy to drink, enjoyable gin even without a tonic. Pine needles round off the taste.
The Cherry Gin is based on GRYFF Basel Dry Gin and is refreshing and fruity. It is the perfect expression of the cherry-rich Basel region. Everything in this spirit says: I am from Switzerland!
Old Tom Biber Gin, spirit of Sankt Gallen, CHF 49.90 incl. VAT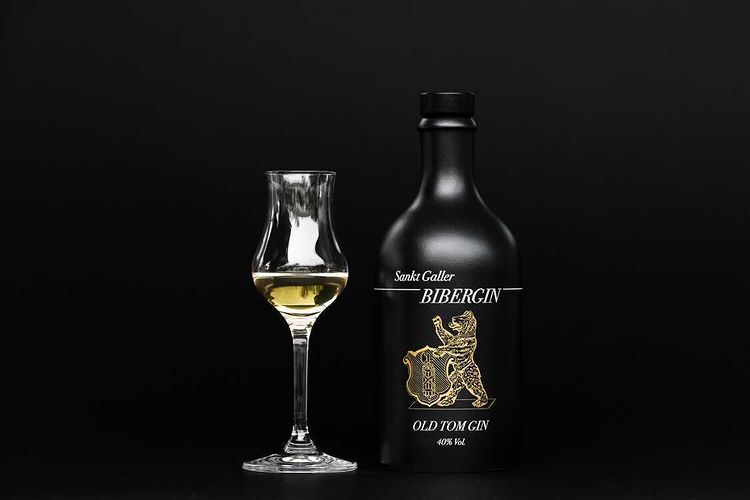 "The heart note of every bottle of BIBERGIN is the passion for producing the best possible gin in Switzerland and the rhythm of the old city of Gallus, which flows through our veins." Founder Benjamin Brunner
Founded only in 2019, the BIBERGIN Distillery in St. Gallen follows the authentic process that was applied a hundred years ago. Burning logs blaze in the flames and fuel the steam boiler, which is located right next to the still. The slight note of woody smoke is in the air… The unique, traditional maceration and percolation processes and distinctive craftsmanship produce characterful, award-winning gins in small batches.
Benjamin had the idea to create a BIBERGIN when he tasted various gins at his brother's house. The trained Confiseur tasted different, clearly defined spices in the gins, and one in particular inspired him: cinnamon. It reminded him of the BIBER, this speciality from Sankt Gallen, of which he made so many in his professional life. But could the specific properties of the pastry be instilled in a gin? He acquired basic knowledge of distillation during his biomedical studies in Zurich. And so he set out to combine both. The result: the incomparable BIBERGIN, that was awarded a double gold medal at the CWSA, the China Wine and Spirits Awards 2020, a bronze medal at IWSC, the international Wine and Spirits Competition 2020, as wells double bronze at the Swiss Gin Awards 2020. 
Turicum London Gin, the gin from Zurich, CHF 42.50 incl. VAT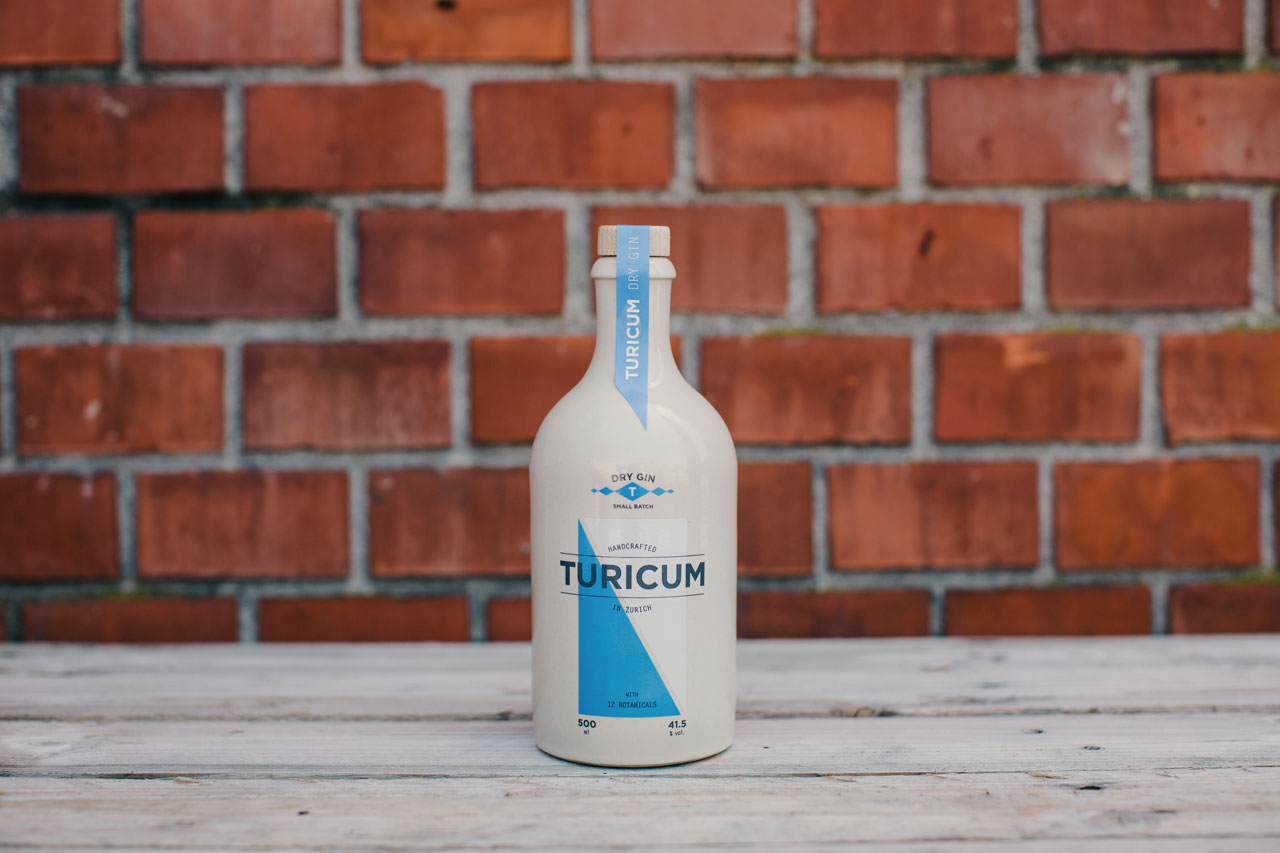 Turicum Gin is handcrafted from the finest ingredients and flavours from twelve botanicals. It is an homage to the city of Zurich; a gift to all those who appreciate exquisite gin. Turicum Distillery offers gin labs, events and tours, as well as bar catering for private events. Immerse yourself in the world of Turicum Gin and create your own gin! Become an alchemist yourself and mix the perfect drinking experience with the guidance of the Turicum team.
In the Gin Lab, every participant takes their luck into their own hands! You can experiment with the different distillates and let your own senses play. How about a gin with notes of Zurich city linden, a hint of hickory smoke and exotic passion fruit? Whatever tickles your taste buds! There are over 50 flavors and countless possible combinations.
In the course of the 3-hour workshop, you can try over 50 different distillates and mix your own personal gin. At the end of the workshop, you will receive, on top of your bespoke gin, a gin & tonic case as a gift to take home. The gin lab workshop usually takes place on Saturday. The minimum age for participants is 18 years.
Looking for a suitable gift? A gin lab voucher could be a good idea! The recipient has the free choice of available dates. Print @ Home or delivery of the voucher to any address. Purchase is possible with pre-payment via bank transfer, Paypal or credit card. Vouchers are valid for 2 years!