Doppelleu Boxer AG, known for its excellent craft beers, has added another category to its portfolio: animal.wine with three animal inspired wines in a cheeky, trendy design. Animal.wine stands for natural and authentic wines in the typical style of the respective region. They are well balanced and very aromatic.
With animal.wine, Doppelleu Boxer aims first and foremost to provide the restaurateur with a coordinated range of drinks at the table, so that they can focus on their core business, which is creating a varied and enjoyable menu for their guests. Animal.wine, as an addition to the brands Chopfab, Boxer, Doppelleu and 1er Cru, provides one more option to choose from.
New at Doppelleu Boxer: animal.wine
From beer to wine – a supposedly big step is smaller than expected, because the principle behind animal.wine, is a personal connection to the best oenologists in the countries who vinify the respective wines. These oenologists are leaders in their regions and share the same values as Doppelleu Boxer AG: they are individual, seasoned, experienced and excellent connoisseurs and assume the same role a master brewer would, by travelling around to find the best ingredients for his beer creations.
The oenologist visits the wine growers who cultivate the grape varieties that are typical of the region. He selects the best and most suitable grapes and blends them together in order to achieve top quality and variety, much in the same way as Doppelleu Boxer AG does with its beer. At the same time the oenologist assures that the wines are authentic and a true representation of the traditional variety. The aim is not producing a wine that tastes like all wines of this variety, regardless of where it comes from, but to produce a wine that is as authentic and typical as is known in its area of origin.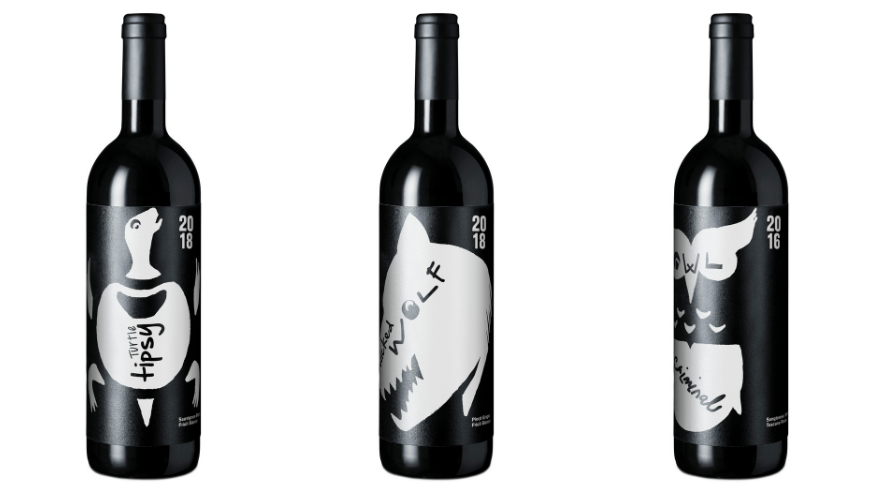 Tipsy Turtle, animal.wine, Friuli DOP, 2018, 75cl, CHF 16.90
This white wine is a true expression of its grape variety. A modern Sauvignon Blanc with a balanced bouquet of tropical fruits and notes of sage. The fresh, spicy and mineral flavors stay on the palate for a long time. Tipsy Turtle is great with starters, fish dishes, seafood and shellfish. It pairs perfectly with sushi and Asian food.
Wine type: white wine
Grape variety: Sauvignon Blanc
Appellation: Friuli DOP
Origin: Friuli
Aging: 4 months in steel tanks on fine lees
Color: light yellow
Nose: tropical fruits, notes of sage
Palate: fresh, spicy and mineral flavors
Alcohol by volume: 12.5%
Vintage: 2018
Maturity level: 2021
Drinking temperature: 7-10 °C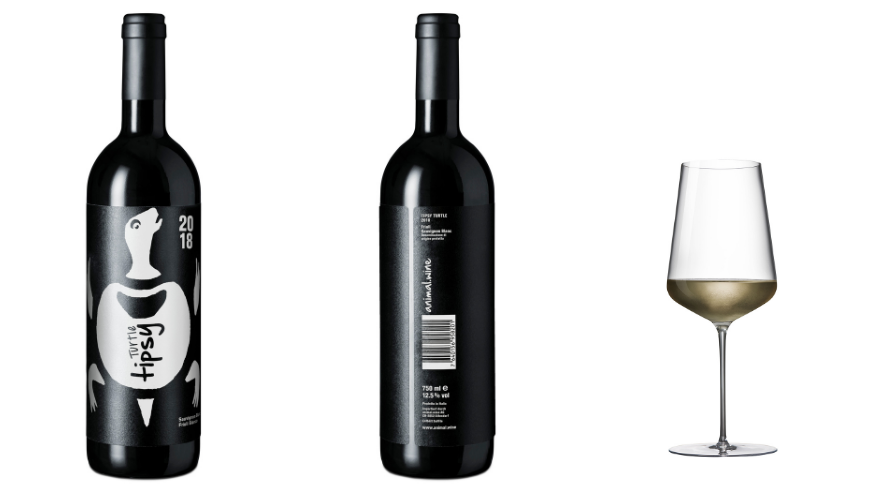 Wicked Wolf, animal.wine, Friuli DOP, 2018, 75cl, CHF 16.90
A white wine with a great personality! Leaves a confident, long-losting, aromatic taste impression. Typical notes of apricot and white peach can be perceived on the nose. Wicked Wolf pairs perfectly with seafood salads, fish dishes, risotto and boiled meat.
Wine type: white wine
Grape variety: Pinot Grigio
Appellation: Friuli DOP
Origin: Friuli
Aging: 4 months in steel tanks on fine lees
Color: light yellow
Nose: notes of apricot and white peach
Palate: fruity, spicy finish
Alcohol by volume: 13%
Vintage: 2018
Maturity level: 2021
Drinking temperature: 7-10 °C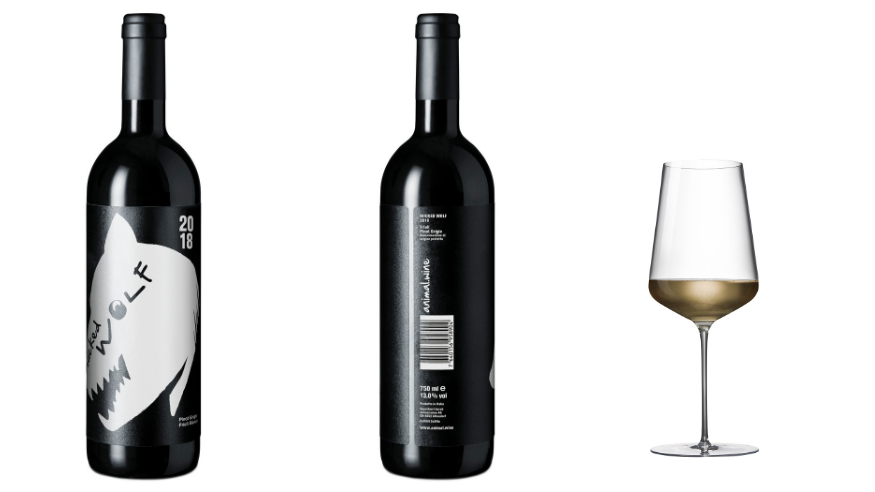 Criminal Owl, animal.wine, Toscana IGT, 2016, 75cl, CHF 19.90
A red wine with a significant structure and a long finish.A particularly aromatic Toscana IGT, mellow yet characterful.The bouquet is initially reminiscent of very ripe fruits (currants and blueberries) and then becomes spicier with aromas of chocolate and vanilla.Its fine and pleasant tannins provide a persistent, ripe finish.Criminal Owl is the ideal pairing for dark meat, grilled meats of all kinds and game dishes.
Wine type: Red wine
Grape variety: Sangiovese, Merlot
Appellation: Toscana IGT
Origin: Toscana
Aging: 6 months in barriques, then 18 months in oak barrels with a volume of 50 hl
Color: Intense ruby red
Nose: Ripe fruit, spicy, aromas of chocolate and vanilla
Palate: Significant structure, fine and pleasant tannins, long finish
Alcohol by volume: 13%
Vintage: 2016
Maturity level: 2021
Drinking temperature: 18 °C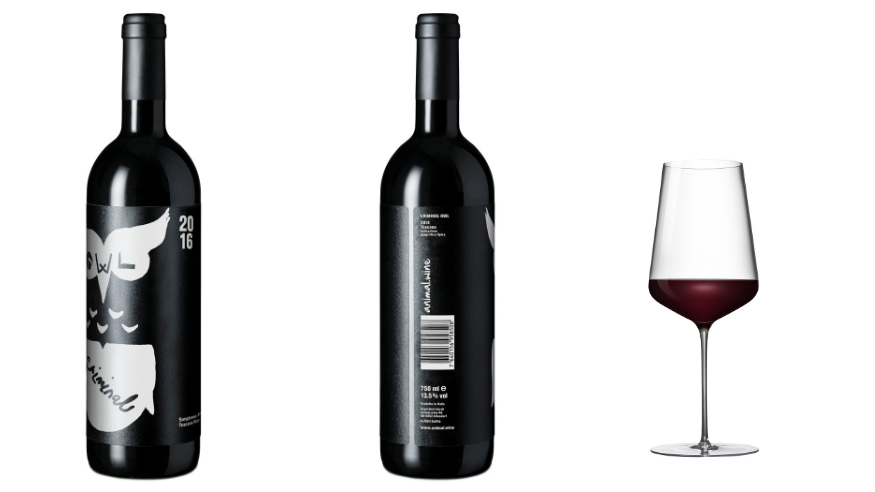 Outstanding beverages are definitely allowed to attract attention and evoke emotions. The black bottle with the characteristic animal design follows the bold positioning of the Doppelleu Boxer beers and reflects the accessibility of the animal.wine concept.
The idea for the animal association and design is the fruit of the renewed collaboration with the design agency schneiterpartner. Andy Schneiter and his team knew how to transfer the characteristics of each wine to the outside of its bottle. A minimalist design in black and white adorns the simple bottles and the wine becomes a trendy eye-catcher at the table.
Animal.wine starts with this trio: Tipsy Turtle 2018, Sauvignon Blanc, Friuli, Wicked Wolf, 2018, Pinot Grigio, Friuli and Criminal Owl, 2016, Sangiovese, Merlot, Toscana Rosso.
These are four exceptionally successful and well-known grapes, selected with the intention to facilitate market entry because the majority of consumers are familiar with them. Gradually, the range will be expanded and probably also include rarer grapes – with the aim of offering the most diverse taste experience possible and becoming an accompaniment to practically every meal.
Animal.wine is intended exclusively for beverage and wine retailers and the catering trade. Interested consumers can purchase animal.wine from their drinks retailer or directly from the brewery in Winterthur.
animal.wine tasting set – order now! – CHF 61.00
If you would like to discover these fine wines for yourself and enjoy them during summer, you can now order the trio in a tasting set right here at Fabdrinx, provided that you are of legal age and have a delivery address in Switzerland or Liechtenstein. The price is CHF 61.00 including VAT and delivery. The delivery time is 5 – 8 working days. Weight: 3.9kg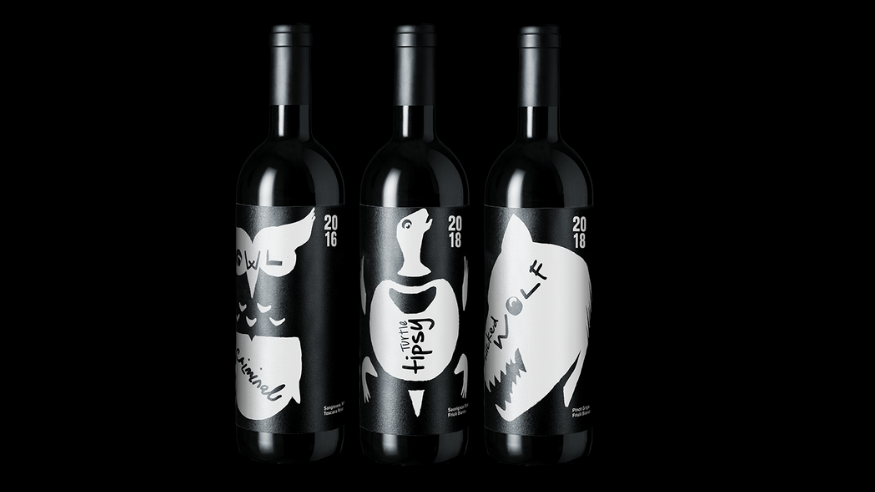 Contact animal.wine: Web, Instagram, Facebook, eMail, +41 52 233 08 70