At the end of last year, thanks to our fabulous Liquid Love advent calendar, we got to discover some great gins from Austria, Germany and Switzerland. Now is the perfect occasion, to take a closer look at each. As different as they might be, there is a red thread: they all have a great story of passion and craft, they are all deeply rooted in their region of origin using the finest local ingredients, and by consequence, they all taste absolutely great. Tested and approved by the Fabdrinx team!
Austria: Gin & Honey, via Andreas Lugmayr
In 2015, Florian Peterstorfer from Upper Austria gave up his job as a sales expert and plunged into the world of bees. After training as a beekeeping specialist, he founded his own company in 2018, DIE IMKEREI. In April 2020, Florian's participation in the PULS4 start-up show "2 minutes 2 million" was a milestone in the career of the young entrepreneur. His overall concept – namely to combine traditional beekeeping with new, innovative product ideas – is forward thinking and convincing.
Florian currently has around 140 colonies of bees that deliver the raw material for honey and more. The product range is varied and extensive. Multi-award-winning organic honey, food supplement capsules made from bee bread and propolis, award-winning mead and honey gin. Traditional beekeeping + creative product innovations + bee protection = DIE IMKEREI – a future-oriented and sustainable young enterprise.
Gin & Honey is a handcrafted London Dry Gin with pronounced juniper characteristics. Other botanicals such as coriander and rosemary provide a spicy, strong note. The freshness of dried lemon peel and the fine aromas of Austrian organic forest honey form a harmonious work of art. Its alcohol content is 40% VOL. 
Great minds think alike and so Andreas Lugmayr integrated the fabulous Gin & Honey in his portfolio! It is available in the shop, as bundle with 4 Kimino Sparkling Drinks, or in form of a Beeswax Negroni, a Bottled Cocktail included in the All-In Cocktail Box.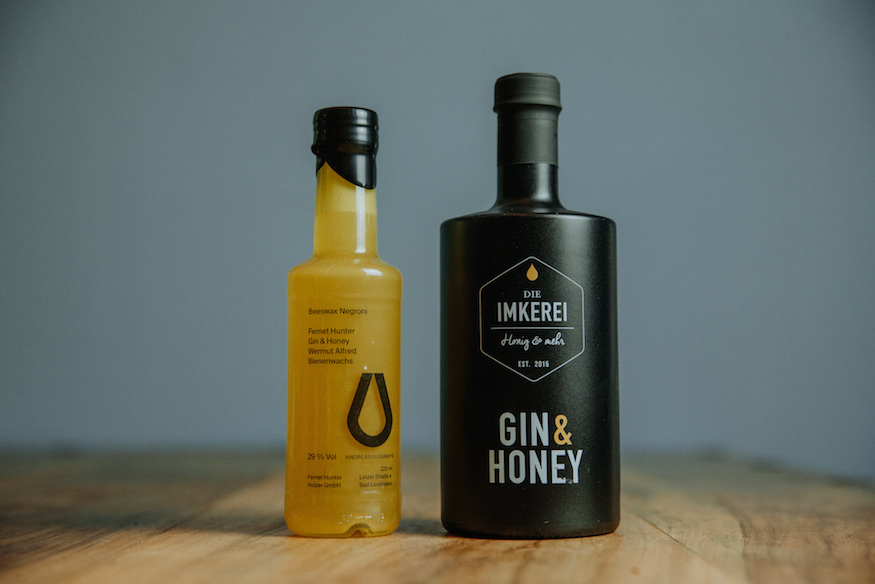 Germany: Nicolai & Sohn Dry Gin
Did you know that Erfurt has its own craft distillery? Nicolai & Sohn is a family distillery with barrel storage and whiskey lounge located in the city's cultural hotspot Zughafen station. On site they will offer guided tours, tastings, distilling courses, and events as soon as the sanitary situation allows it.
Founded by father and son, both whisky lovers, and following a successful crowdsourcing campaign, the craft distillery produces handmade distillates from regional resources. It runs its operations in the most sustainable way and allows its fabulous spirits all the time required to age gently. Nicolai & Son issues spirits of pure craftsmanship: no fruit, no dephlegmator, no frills, and following a 100% pot still process.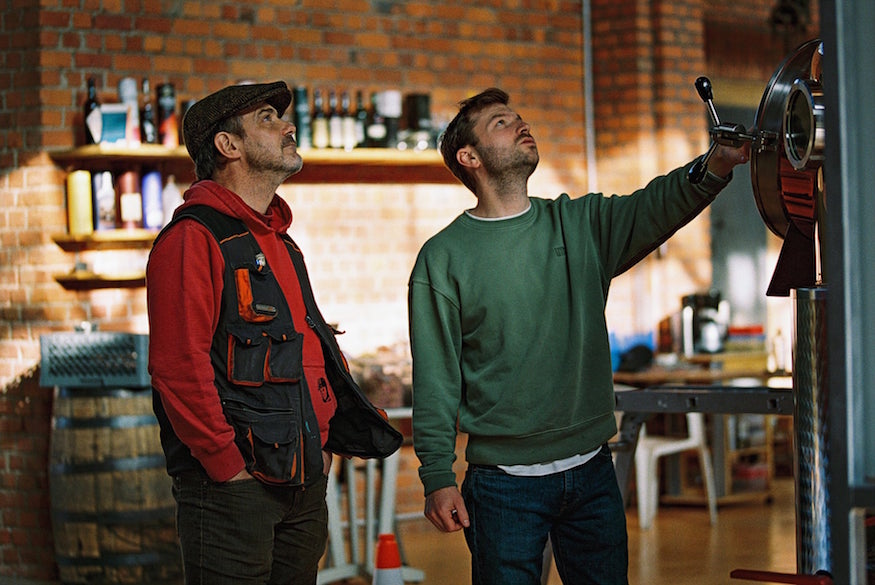 Their first release, a Dry Gin, saw the light of day on 17th December 2020. A vibrant spirit with smooth Juniper signature, subtle citrus notes, aromas of cranberries, lavender, violet root, and cardamom. Deeply rooted in the Thuringian Forest, it inspired by the cultural influences and many travels Thomas Nicolai and his son Leo experienced. To the shop >>>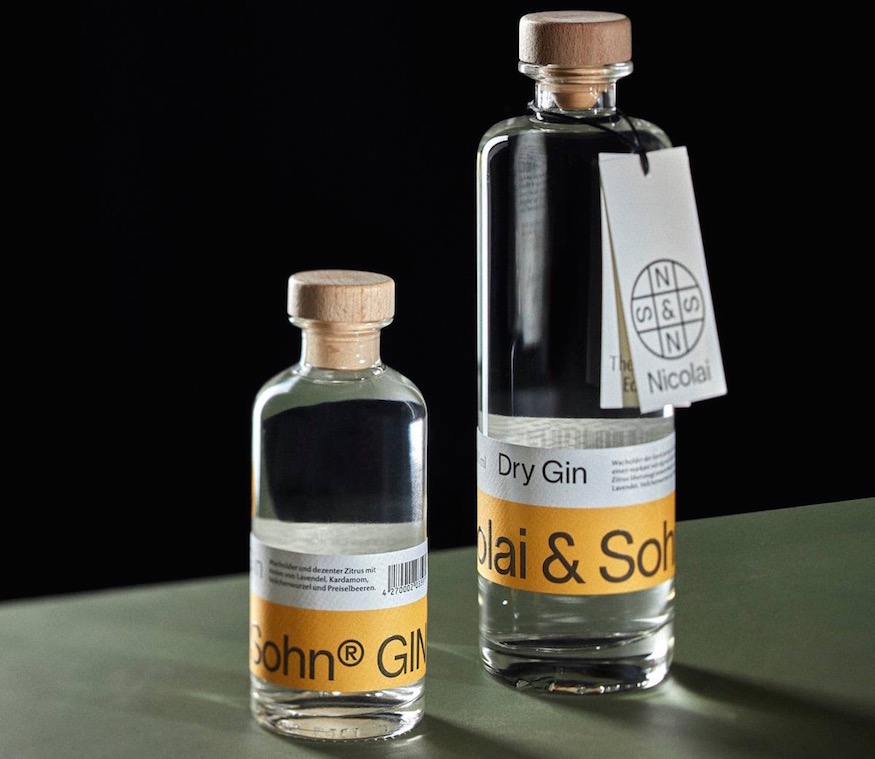 Switzerland: Old Tom Biber Gin
Founded in 2019 by Benjamin Brunner, the BIBERGIN Distillery in St. Gallen follows the authentic process that was applied a hundred years ago. Burning logs blaze in the flames and fuel the steam boiler, which is located right next to the still. The slight note of woody smoke is in the air… The unique, traditional maceration and percolation processes and distinctive craftsmanship produce characterful, award-winning gins in small batches.
Benjamin had the idea to create a BIBERGIN when he tasted various gins at his brother's house. The trained Confiseur tasted different, clearly defined spices in the gins, and one in particular inspired him: cinnamon. It reminded him of the BIBER, this speciality from Sankt Gallen, of which he made so many in his professional life. But could the specific properties of the pastry be instilled in a gin? He acquired basic knowledge of distillation during his biomedical studies in Zurich. And so he set out to combine both. The result: the incomparable BIBERGIN, that was awarded a double gold medal at the CWSA, the China Wine and Spirits Awards 2020, a bronze medal at IWSC, the international Wine and Spirits Competition 2020, as wells double bronze at the Swiss Gin Awards 2020.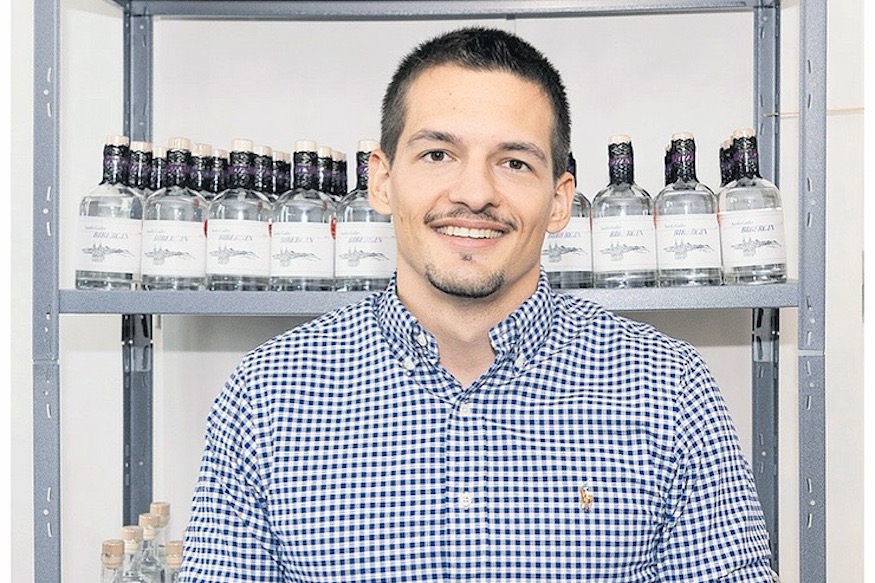 Sankt Gallen Old Tom BIBERGIN is distilled according to a secret recipe. This gin is, where tradition and modernity merge in harmony. A Biber is a Swiss speciality, a sweet pastry, like a ginger bread, made from honey dough and filled with white almond paste. It is very typical for the town of St.Gallen. Available here >>>