We hope you got to spend a wonderful holiday with your loved ones, near or far, and send you our warmest wishes for the New Year.
For extra winter fun, we organised an Advent Calendar in collaboration with our partners. In support of the industry and small, local businesses in particular, we choose craft producers, manufacturers, family enterprises, manufacturers, solepreneurs, and such brands, who are making considerable effort towards more sustainability.
Thanks to everyone who made our first ever Christmas Countdown so fun: Wandering Grace Rosé, Purest Sail Gin, Les Ibériques, LAW Gin of Ibiza, Wiener Mocca, Sauguata Gin, Andreas Lugmayr, Entbrannt Mais Wodka, Destillerie Rogner, 5020 Destillerie, Mount Rigi, Obrist, Sundays Hard Seltzer, Bottled-Cocktails.ch, Pyynikin Distilling Company, FUCHS Gastronomiebedarf, Nicolai & Sohn Whiskybrennerei, Goldhelm Schokoladen Manufaktur, Anton Gin, Au Vodka and Paido, Biber Gin, Fernet Hunter, GRYFF Gin, and Ruinart.
Many thanks also to our fabulous community for their interest, enthusiasm and active participation in our BIG Giveaway. The winners of all 24 gifts have been established on Boxing Day and published with each gift below. Congratulations everyone! Your parcels are en route.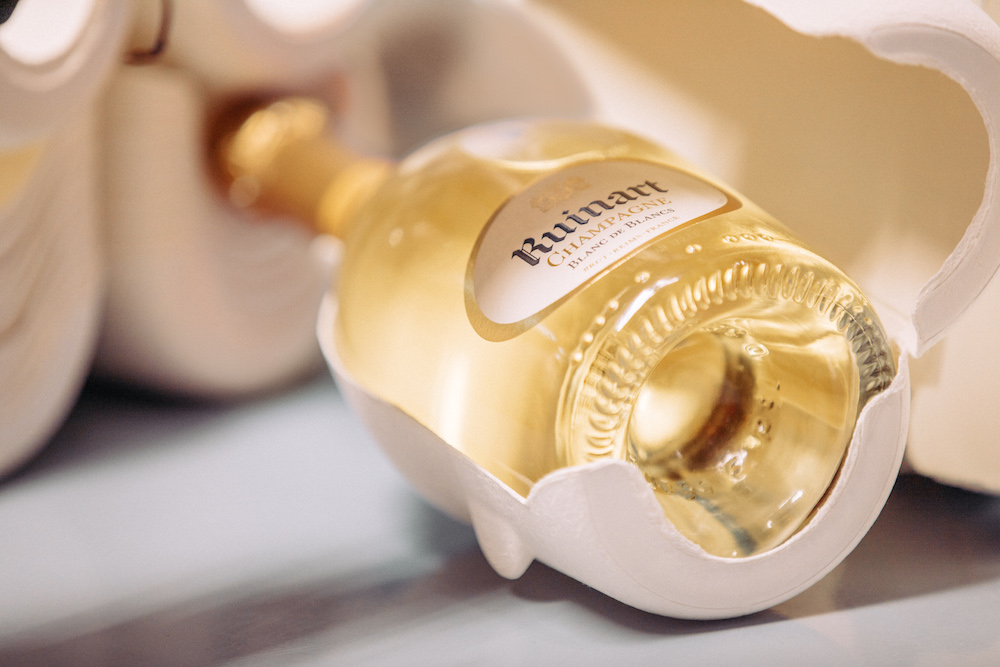 Gift N° 24: Welcome the New Year with Ruinart Second Skin
For nearly three centuries, Maison Ruinart has been committed to providing an authentic, essential and responsible vision of art de vivre. In 2020, Ruinart breaks with the tradition of individual gift boxes, and pushes its global, environmental approach further with the Second Skin case. This eco-designed packaging perfectly marries the emblematic silhouette of the Maison's signature bottle with Ruinart's taste integrity. To wrap this particular year in a mindful manner and to allow someone in our community to indulge in some luxury with good conscience, we put a bottle of Ruinart Blanc de Blancs in the new sustainable Second Skin case behind the 24th window of our Advent Calendar. Might it open to new horizons and a prosperous, healthy and happy 2021! Winner: @newinzurich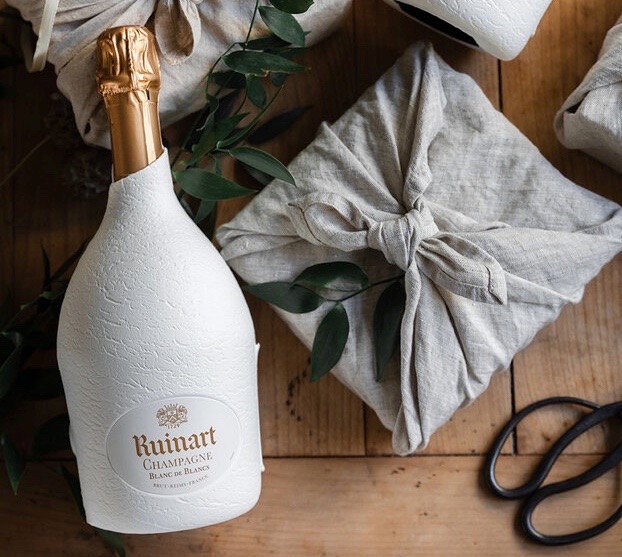 Gift N° 23: The cherry on top with Gryff Gin from Basel
Purely handmade with love in Basel, Gryff Gin is the symbiosis of tradition and modernity: an homage to the Kleinbasel tradition of "Vogel Gryff" and at the same time contemporary in both taste and design. Gryff is a modern gin in the New Western Dry style boasting fabulous floral notes of violets and lavender. Juniper remains discreetly in the background and creates balance. A nice, round gin, especially in the finish. Aniseed, cinnamon and cardamom add additional spice to it. Vanilla provides sweetness, making it an easy to drink, enjoyable gin even without a tonic. Pine needles round off the taste. The Cherry Gin is based on GRYFF Basel Dry Gin and is refreshing and fruity. It is the perfect expression of the cherry-rich Basel region. Everything in this spirit says: I am from Switzerland! Winner: @keto_swiss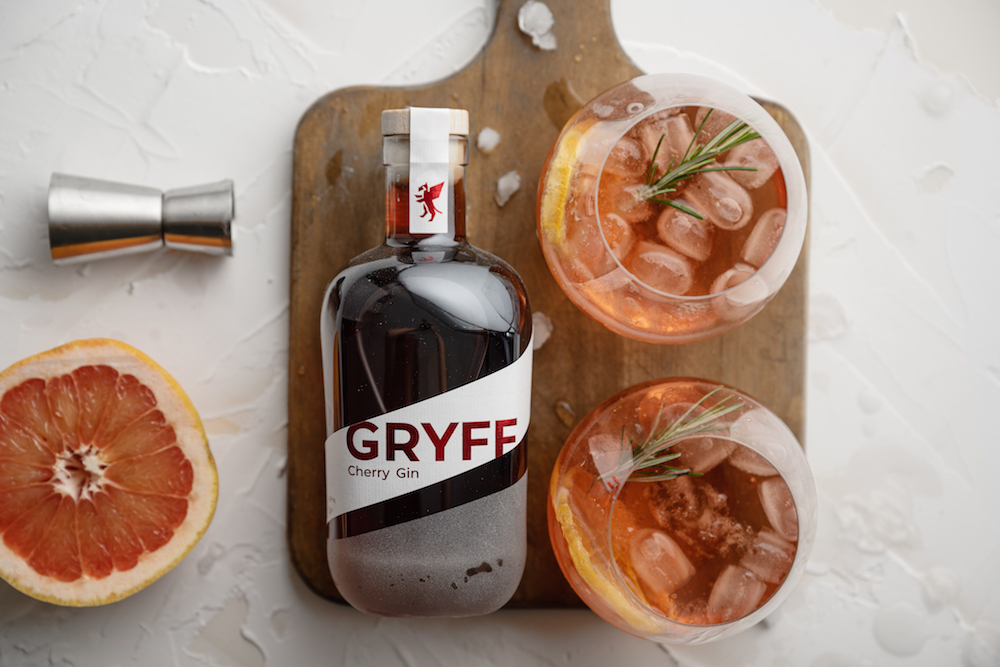 Gift N° 22: Bundled Cocktail Power Fernet Hunter Granit and Kimino Soda
An event is coming up, something to celebrate? Andreas Lugmayr helps with the professional conception, planning and organisation of all types of events. In addition, he is the exclusive distributor for Fernet Hunter and Kimino in Austria. And that is great because not only can we put these two fabulous brands behind window N° 22 of our Advent Calendar for bundled cocktail power, we can also give you recipes from the barman himself on top! For the winner of this pack, mixing delicious drinks for New Year's Eve will be easy like Christmas morning! Winner: @sowrad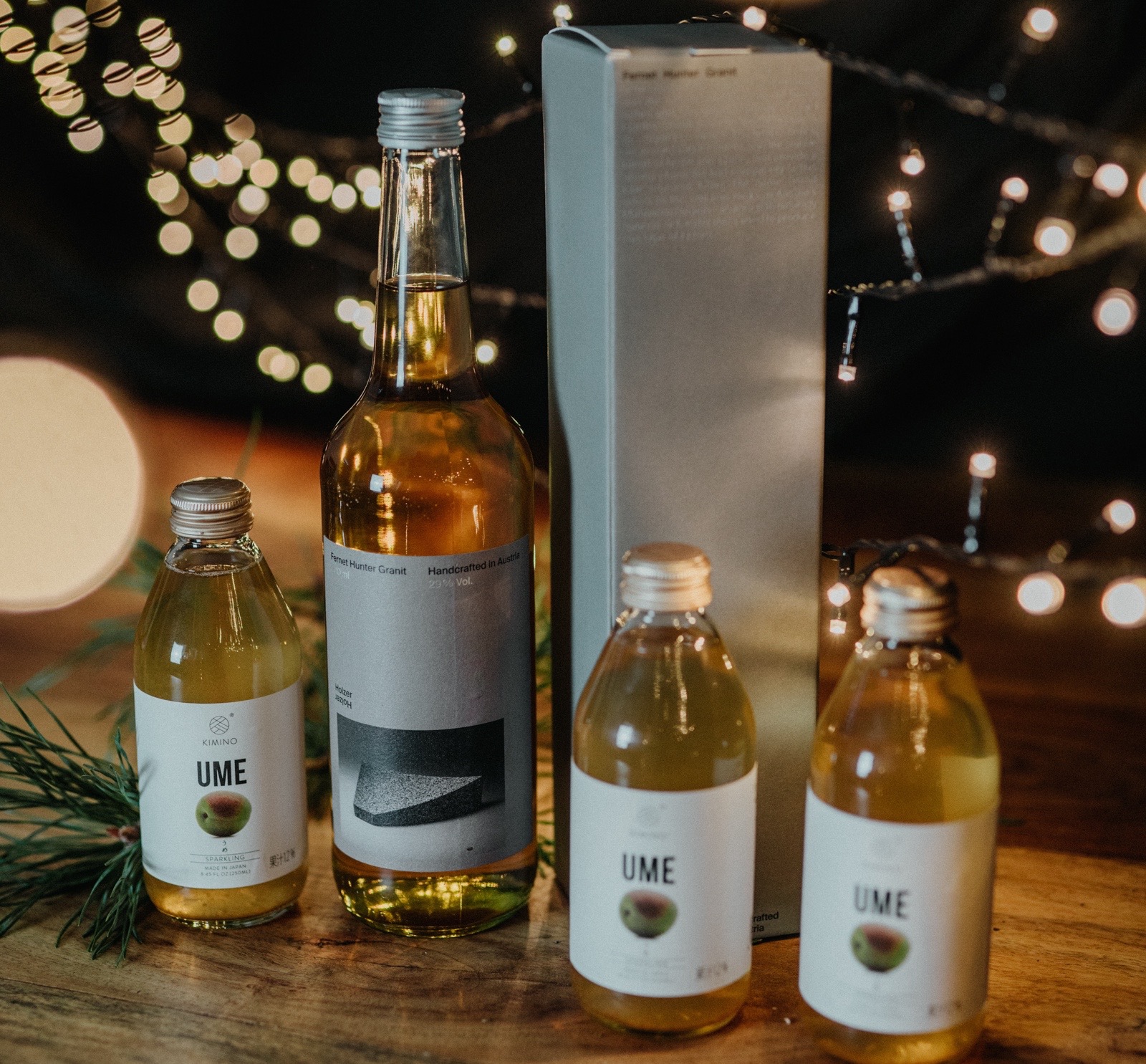 Gift N° 21: Spirit of Sankt Gallen – Old Tom Biber Gin & Truffles
Founded in 2019, the BIBERGIN Distillery in St. Gallen follows the authentic process that was applied a hundred years ago: burning logs blaze in the flames and fuel the steam boiler, which is located right next to the still. The slight note of woody smoke is in the air… The unique, traditional maceration and percolation processes and distinctive craftsmanship produce characterful, award-winning gins in small batches. Our giveaway is perfect for the season: a bottle of Old Tom BIBERGIN and BIBERGIN Truffles. A Biber is a Swiss speciality, a sweet pastry, like a ginger bread, made from honey dough and filled with white almond paste. It is very typical for the town of St.Gallen. The BIBERGIN Truffles are produced in cooperation with Confiserie Roggwiller. Winner: @philsdrinks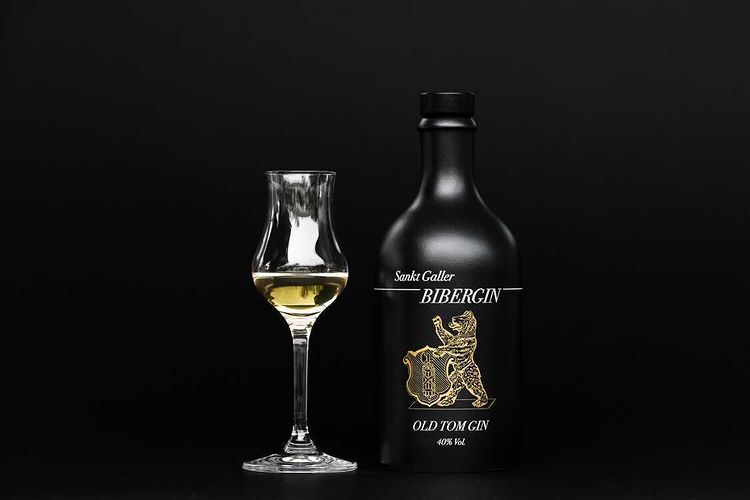 Gift N° 20: Au Vodka and Paido Soda, for Ho Ho Holiday Cheer
For this gift, Au Vodka Switzerland and Paido Soda have partnered. Paido is a new low-calorie soft drink with fabulous raspberry flavour and just 20 calories per 100 ml. Anyone who loves raspberry flavour will love Paido! It is delicious and refreshing all on its own, but also a great mixer for cocktails! That is why we paired it with Au Vodka Black Grape. Based on its award-winning recipe and blending the finest British black grapes with natural spring water from deep in the South Down hills, Au has created a sweet and unique vodka. Au Black Grape is sippable on the rocks, paired with soda or breathing character into any cocktail. Winner: @jano4ka.7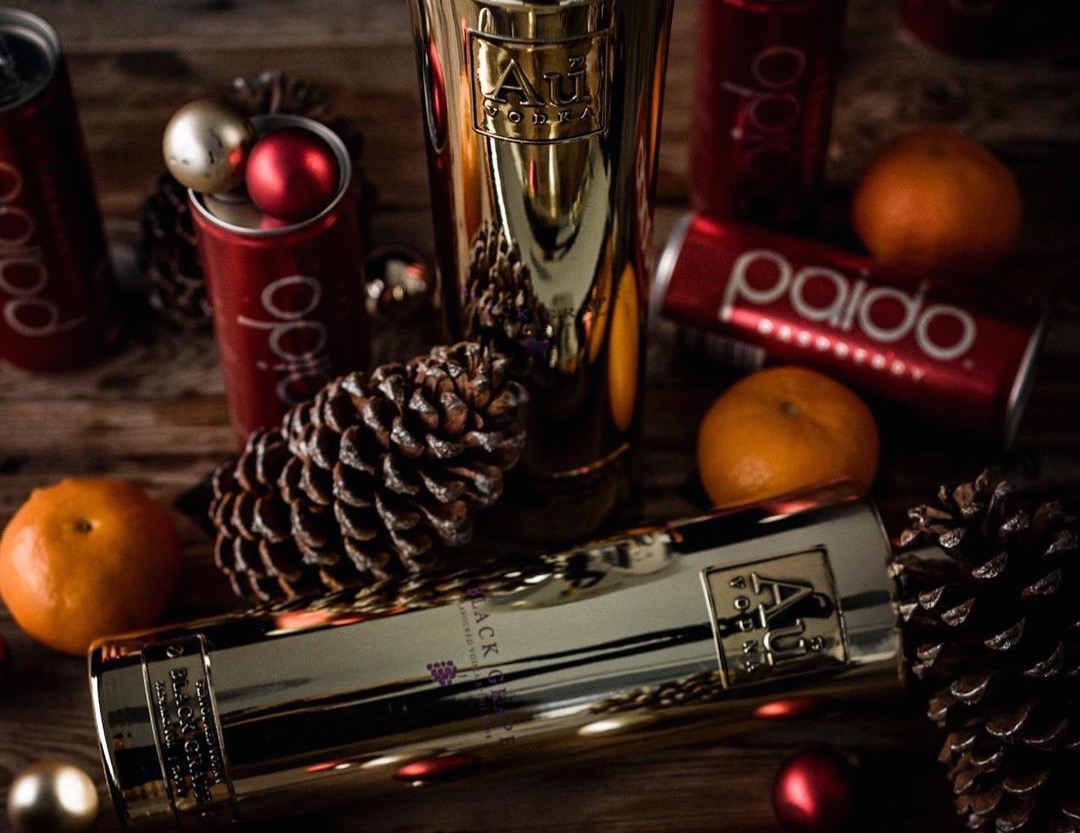 Gift N° 19: Anton Dry Gin, made with a lot of LOVE, HEART & GFUI
Crafted with love in Lower Bavaria, in the beautiful Rottal that is often referred to as the "Bavarian Tuscany", Anton Dry Gin saw the light of day on August 16, 2019 with the help of a modern copper still. Every single bottle of Anton Dry Gin is filled, corked, labeled and numbered by hand, making it truly unique! There are only around 200 bottles per batch. Patricia, the producer, named Anton Gin after her grandfather. He was – just like his homonymous gin – a Bavarian original. Characterful, complex, and strong yet balanced and harmonious, Anton is a gin that resembles the man. It is made using 12 botanicals in combination with the finest, multiple distilled neutral alcohol and pure Bavarian spring water. At 42% vol. drinking strength, it boasts, in addition to juniper, aromas of coriander, cardamom, pink grapefruit, cinnamon… Winner: @hardwoker_ginrose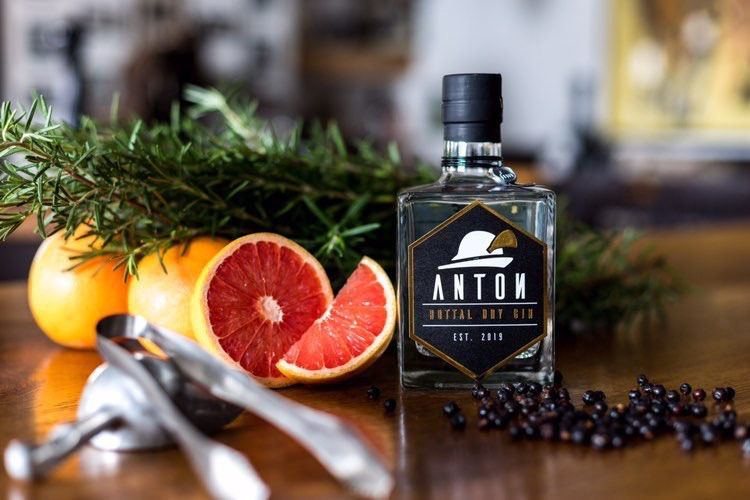 Gift N° 18: May your Christmas be sweet like Chocolate from Goldhelm
Goldhelm Schokolade is a small chocolate manufacture located at Krämerbrücke in Erfurt. Making chocolate is a passion and an art that the Chocolatiers at Goldhelm master to perfection: finest truffles and pralines, semi-sweet chocolate or dark chocolate with a high percentage of cocoa, plantations chocolate from South Venezuela, from Ecuador or Trinidad, chocolate with plums and papaver, chocolate with chopped apricots and chestnuts, chocolate with candied balsamico – perfect to pair with a good red wine… the gorgeous gift behind the 18th window of our Advent Calendar: a fabulous Drink Chocolate and two Ganache – one dark chocolate with quince jelly, juniper and gin from the Mühlenbrennerei, and one milk chocolate with whiskey, cranberries and chili! Winner: ds_pictures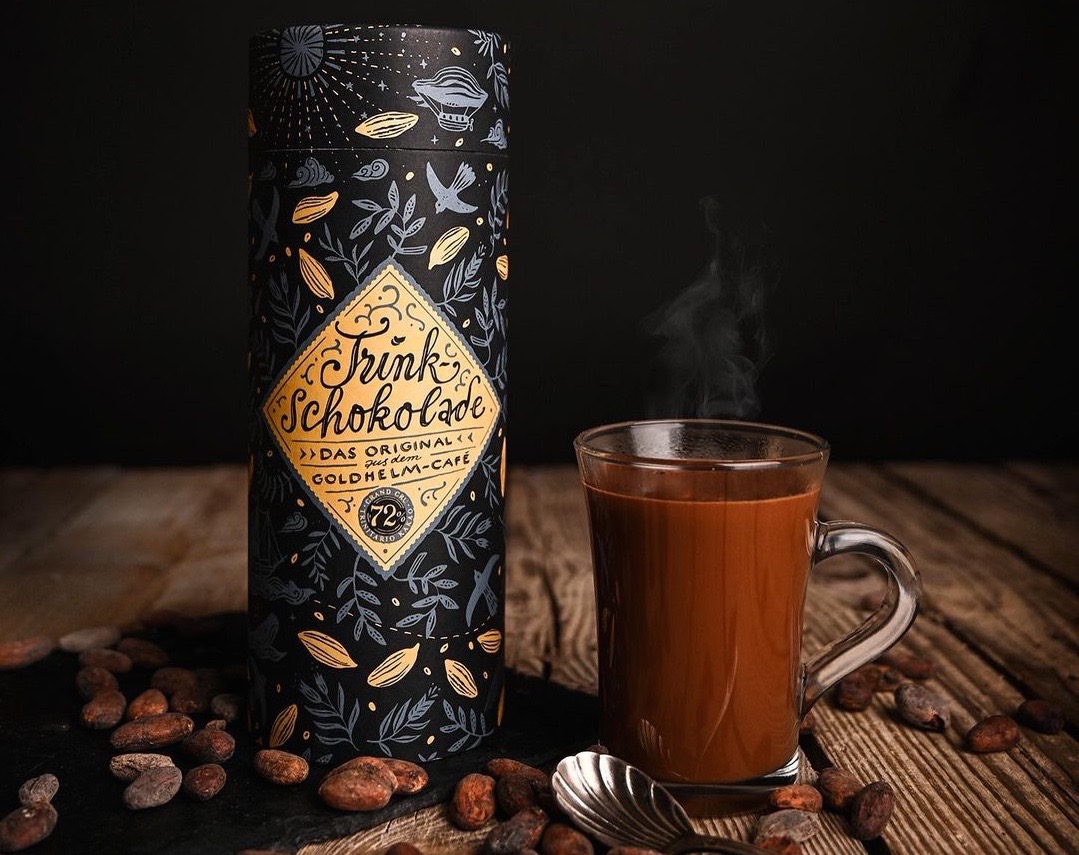 Gift N° 17: Nicolai und Sohn, Dry Gin to Win!
Did you know that Erfurt has its own craft distillery? Nicolai & Sohn is a family distillery with barrel storage and whiskey lounge located in the city's cultural hotspot Zughafen station. Founded by father and son, the craft distillery produces handmade distillates from regional resources. It runs its operations in the most sustainable way and allows its fabulous spirits all the time required to age gently. Their first release, a Dry Gin, is the 17th gift in our Advent Calendar! A vibrant spirit with smooth Juniper signature, subtle citrus notes, aromas of cranberries, lavender, violet root, and cardamom. A spirit, that is deeply rooted in the Thuringian Forest and inspired by the cultural influences and many travels Thomas Nicolai and his son Leo experienced. Winner: @steffixl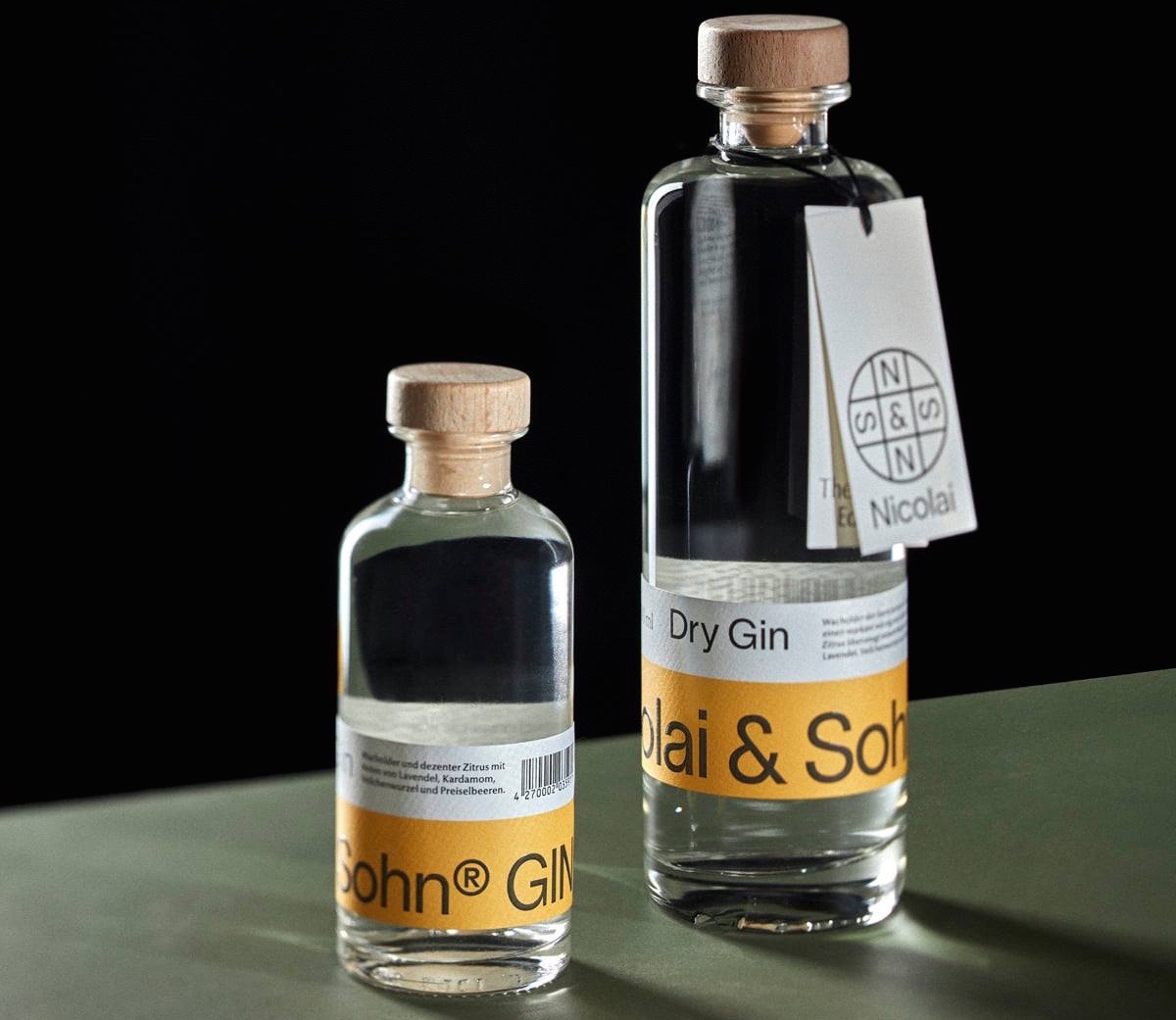 Gift N° 16: Getting jiggy with Gastro Fuchs
Since its Foundation in 1975, Fuchs Gastronomiebedarf GmbH has grown steadily. Claudia and Gunter Fuchs founded the company in Offenbach am Main and are since supplying restaurants, pubs and bars with catering equipment. The company is still family-owned today. Over the years, it has progressively developed from pure sales to manufacturing. We teamed up with Fuchs and, from their fabulous assortment, selected the Fox Box. The Gift Set includes: a Heavy Strainer, a small bottle opener, 3 Stainless steel pourers with a soft segment, a Caipirinha pestle, a Bar spoon with pestle, a Tin on Tin Shaker, a Lemon and lime squeeze, an Ice tong, and a Maxi Jigger measuring jug. Items in the total value of EUR 49,40. Winner: @mysterioustaste.by.tt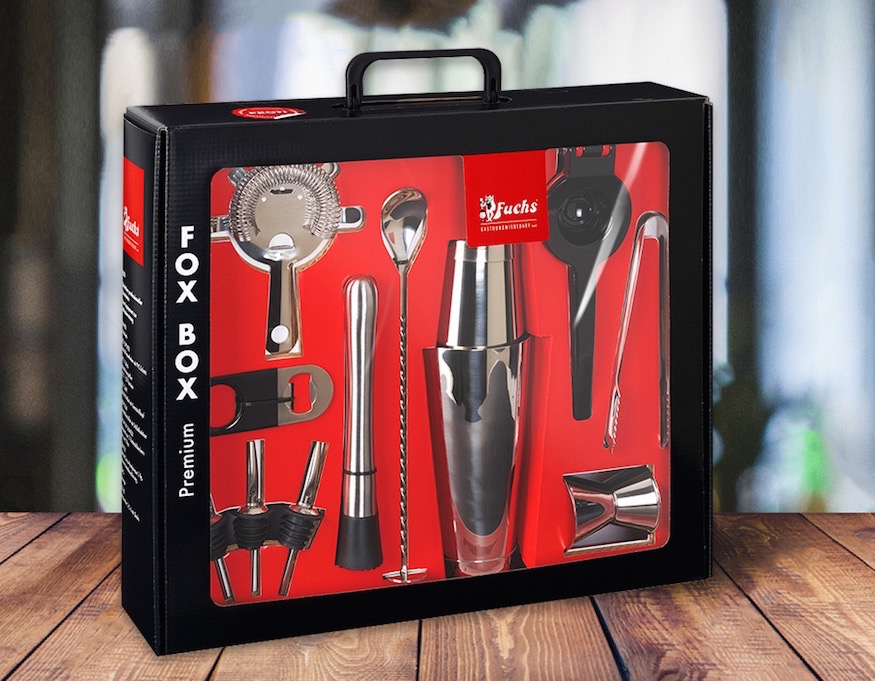 Gift N° 15: If life gives you lemons, they make gin at Pyynikin!
Crafting from the forests of Finland, the Pyynikin brewery based in Tampere has grown from being a small producer to one of the largest craft breweries in the country, winning numerous national and international prizes. Steadily growing, Pyynikin recently diversified and opened its own distillery devision. Here, premium spirits like gin and vodka are distilled. Head Distiller Samuli Peltonummi and his team combine passion with the finest ingredients and purest water of Finland. They also explore ways to make their operations as sustainable as possible. As an example, Pyynikin Distillery developed a gin from the leftover citrus fruit at a Tampere cocktail bar. We teamed up, to give one of you the opportunity to discover their fabulous Recycled Citrus Gin. Winner: @bartourist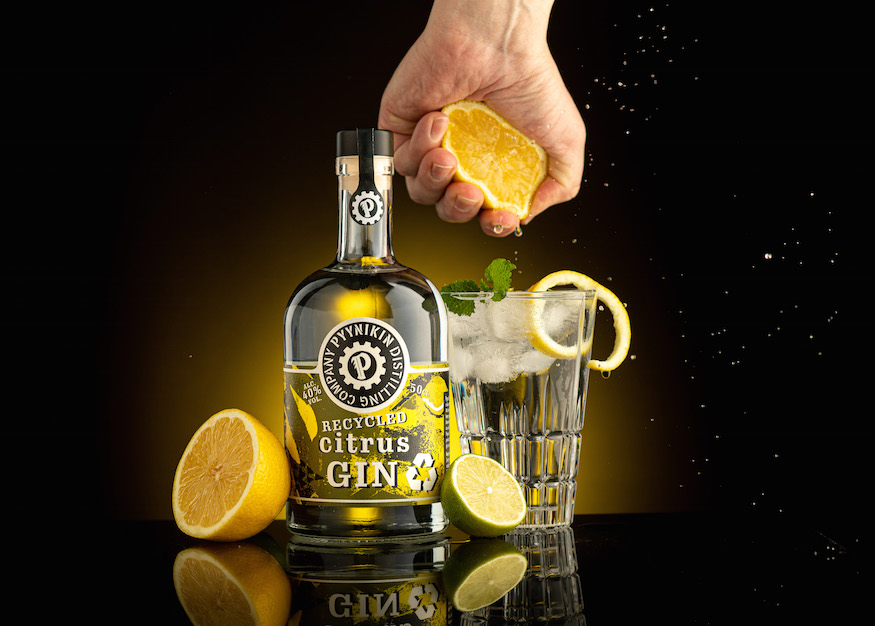 Gift N° 14: Winter Pie, Bottled Cocktails from Switzerland
Innovative drinks professionals around the world find creative solutions to procure cocktail enjoyment for their clients. Kacper Dylak and Felix Haag are no exception! With bottled-cocktails.ch they created a new platform for bartenders and restaurateurs as well as cocktail lovers and connoisseurs – powered by bartenders and tailored to the new normal: drinks @ home, in these times when a stroll to one's favourite local bar is not possible. Via bottled-cocktails.ch you can have a unique cocktail experience delivered at home: high-quality spirits, specially produced distillates and liqueurs "made in Switzerland", combined with freshly processed regional ingredients. We put this Bottled Winter Pie behind door N° 14 of our Advent Calendar. Winner: @karo.maciaszczyk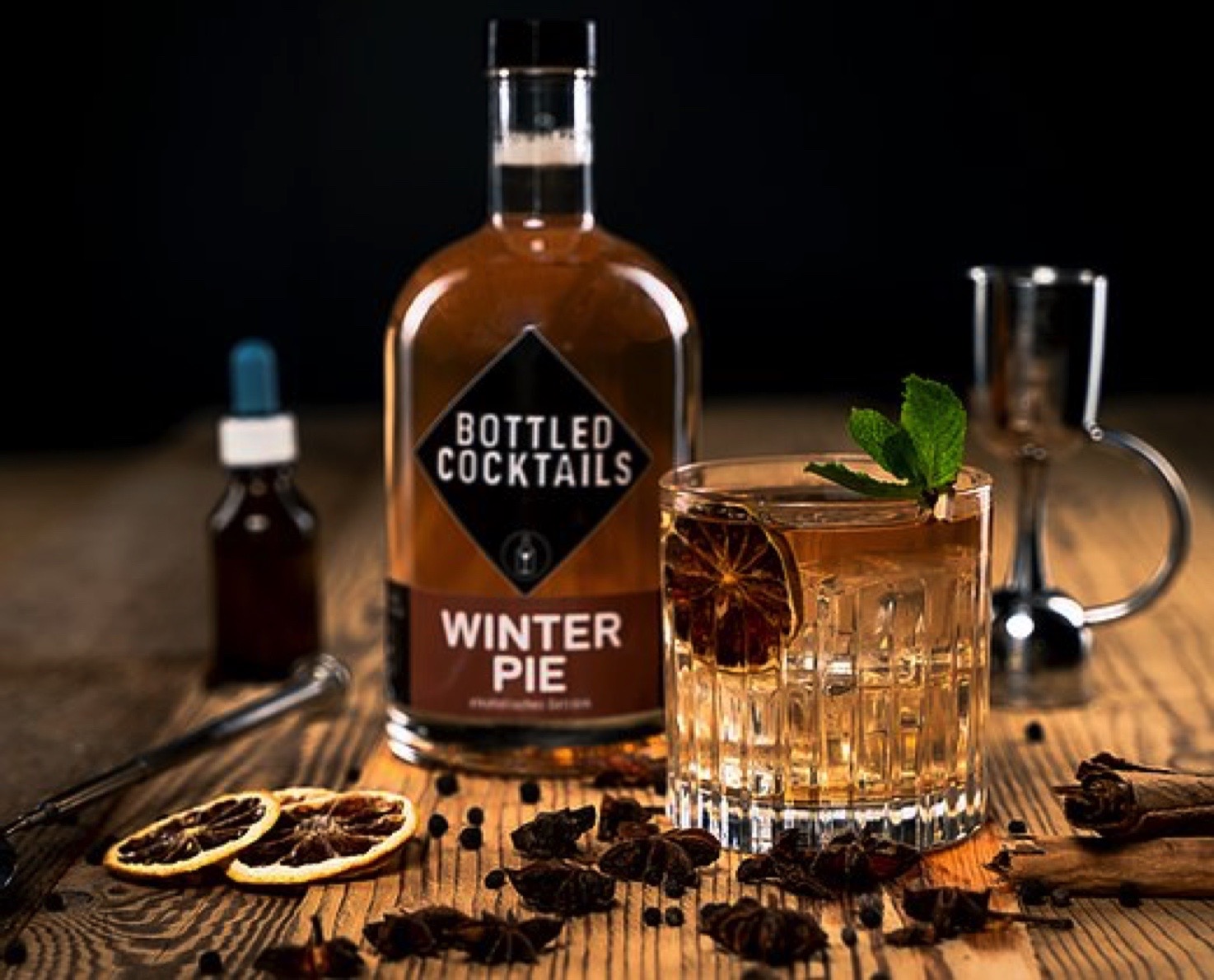 Gift N° 13: the gift of giving, share a Sundays Hard Seltzer with Friends
Sundays is a new player in the growing market of alcoholic sparkling water. Driven by the desire to propose a better drinking experience, four friends created their very own Hard Seltzer. Inspired by America, adapted to Switzerland, Katy Lee and her associates have collaborated with experts from Creative Food and Beverage in order to create a drink of superior quality, made in Switzerland, and with a real ethical approach. The independent beverage brand is focused on developing tasty, lightly flavoured alcoholic sparkling waters, while remaining true to the core values ​​of responsibility, sustainability and healthy living. A share of the profits go to WWF for clean water projects! In our Advent Calendar: 1 Case containing 12 bottles of mixed flavours. Winner: @zoezhuye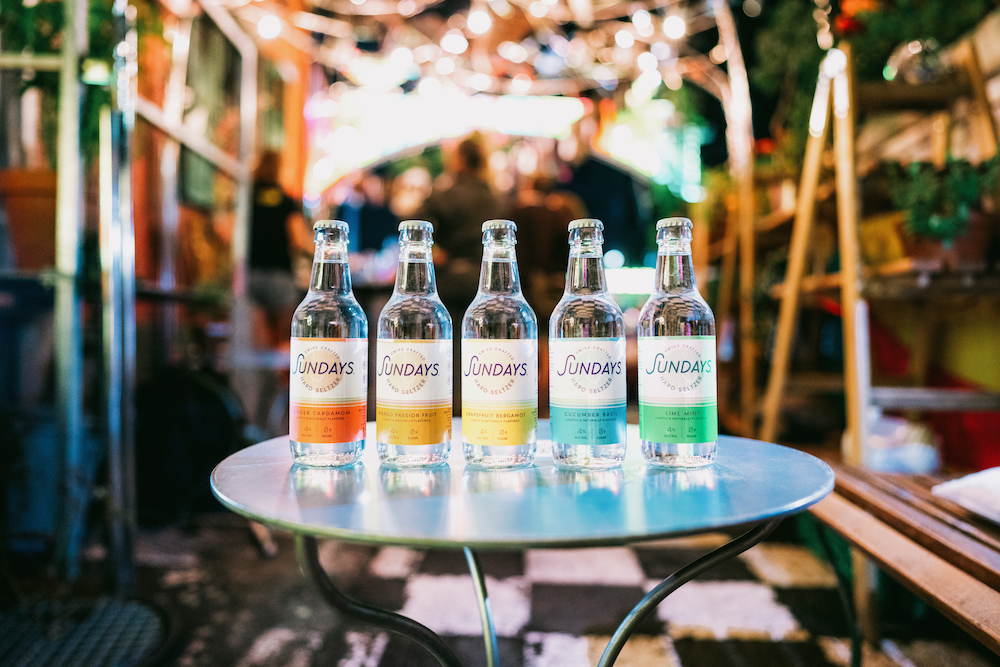 Gift N° 12: Clos des Rennauds – Wine Time with Obrist
On the twelfth day of Christmas, we are delighted to surprise someone with this fabulous present from Obrist: a Gift Box filled with delicious wine from Clos des Rennauds, a small vineyard in the Chablais Vaudois that produces its wines according to the principles of biodynamics. It contains a lovely trio: one bottle of each Clos des Rennauds Grand Cru Riesling, Yvorne Chablais AOC 2017, Arvine, Yvorne Chablais AOC 2017, Chenin, Yvorne Chablais AOC 2018. Winner: @oliva.lacrima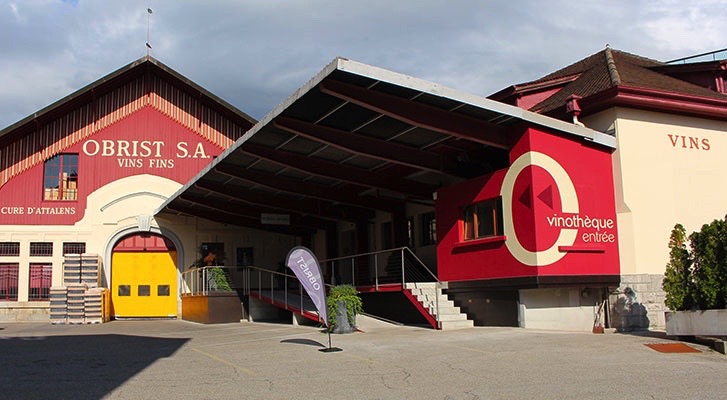 Gift N° 11: Mount Rigi, escape to Switzerland for an aperitif!
Mount Rigi is a true Swiss aperitif that is made with love in the Swiss Alps. All the best that these majestic mountains have to offer right here in liquid form: both bold and fresh, Mount Rigi combines the aromatic flavour of mountain herbs with a dash of lemon in a Kirsch that is so iconic for Switzerland. An aperitif that can be mixed very well with tonic water, sparkling wines, rosé wine and mezcal, but also tastes splendid all on its own, pure or on ice. A great addition to any professional or private bar! We are delighted that, with this giveaway, we can let you discover this new Swiss aperitif. Winner: @valbeautes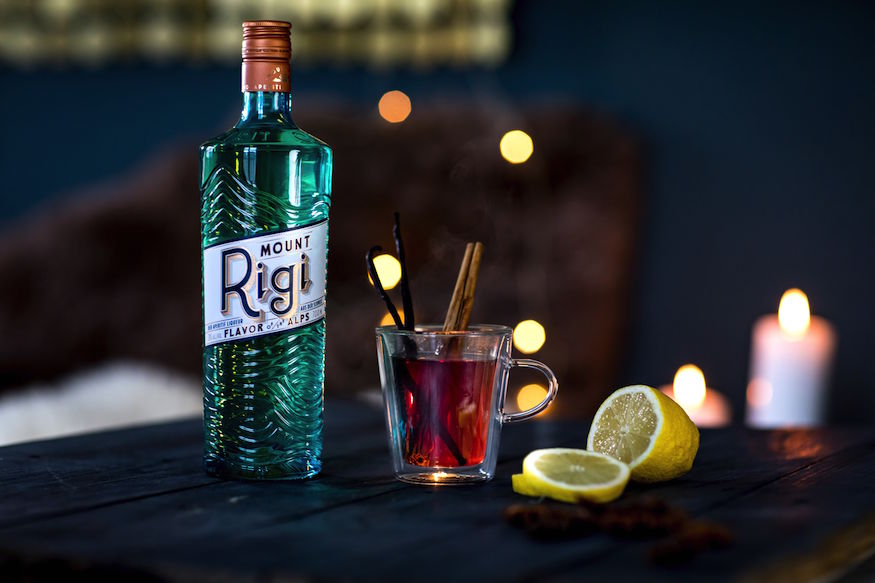 Gift N° 10: Back to the roots with 5020 Gin
The tenth gift in our Advent Calendar is the fabulous 5020 Gin from Salzburg (350ml bottle). And it does not come alone! Together with a bottle of Tassoni Tonic Superfine you will have all you need for an exquisite G&T! Back to the roots, back to authentic Salzburg, the city of quality and taste. But first and foremost: back to the roots of gin! Postcode 5020, Goldgasse… that is where it's at! Here, 5020 Gin is produced by Stephan Koudelka. He uses only organically grown juniper and 22 other botanicals as wells the freshest local water to handcraft his exquisite London Dry in small batches. Distilled in small copper kettles of around 100 litres, 5020 Gin is gradually refined with herbal, hand-picked essences by hanging an aroma basket directly into the still. A gentle increase in temperature, regular checks and four weeks of storage in a glass balloon complete the special process of crafting 5020 Gin. Winner: @maye_chri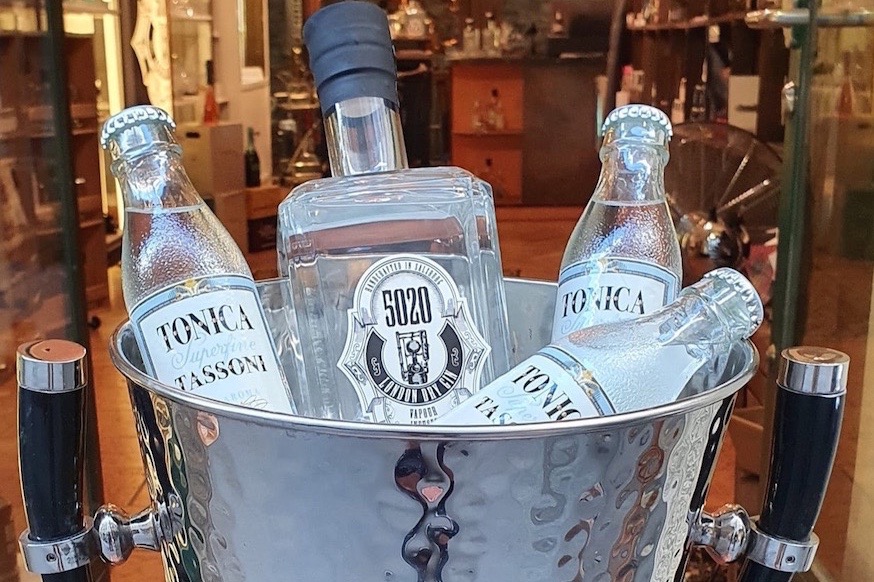 Gift N° 09: Distillery Rogner, Taste of Waldviertel in a Box
An ideal gift for any lover of fabulous spirits: the tasting box by Distillery Rogner. Four 0.2 l minis to allow you to explore a selection of fine craft spirits from Austria's Waldviertel: Whisky 3/3, Gin For My Queen, Hermano – barrel aged rum, and Coffee whiskey liqueur. Winner: @katiehudsonphoto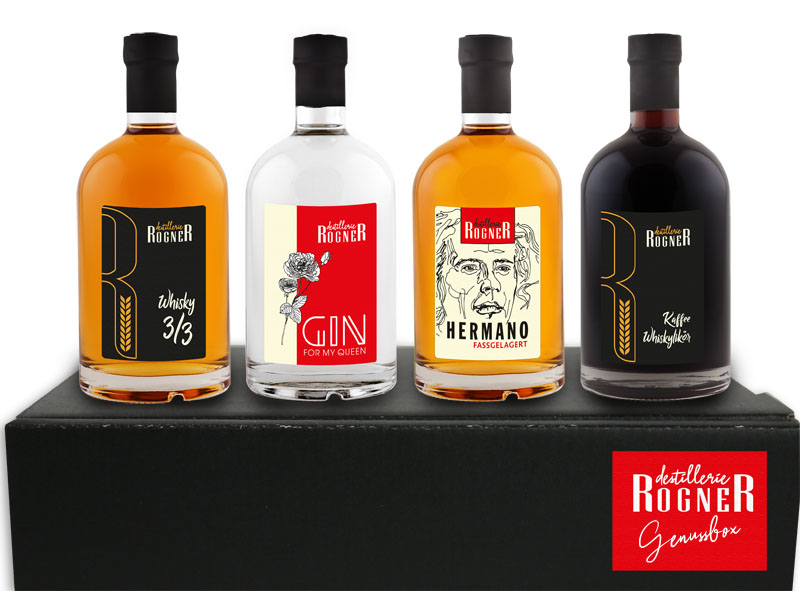 Gift N° 08: Heart warming recipes with Entbrannt Wodka
Entbrannt Mais Wodka is distilled not far from Riegersburg Castle in Styria, in southeast Austria. Manufactured from the best local corn from the area around the castle and spring water, the production is based on original Eastern European distilling traditions combined with the centuries-old knowledge of Austria's own brandy culture. Georg, Joschi, Lukas and Rainald, four friends who have known each other since childhood, founded Entbrannt. We teamed up with the brand to bring you joy this Yuletide in form of a true Styrian specialty. One bottle of Entbrannt Mais Wodka up for grabs! Winner: @stoffimau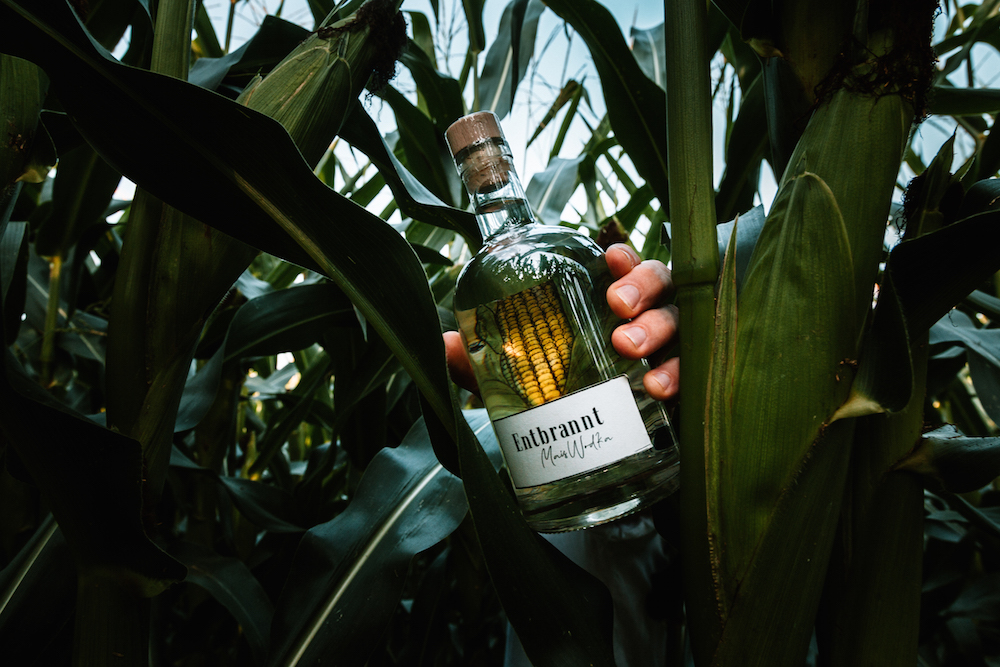 Gift N° 07: Yuzu and Ume Kimino Soda, Kon'nichiwa!
Kimino is a small collective of Japanese family farmers and craft drink producers. They wish to deliver the authentic, traditional taste of Japan. The idea is to create very simple, transparent and healthier drinks that can be enjoyed every day. Using the highest technical standards, Kimino follows the "Kanso" philosophy: they only use what is truly necessary. In Austria, the exclusive Distributor for Kimino is Andreas Lugmayr. We teamed up with him to put a six-pack of these fabulous sodas behind the 7th door of our Advent Calendar. Winner: @buchgiraffe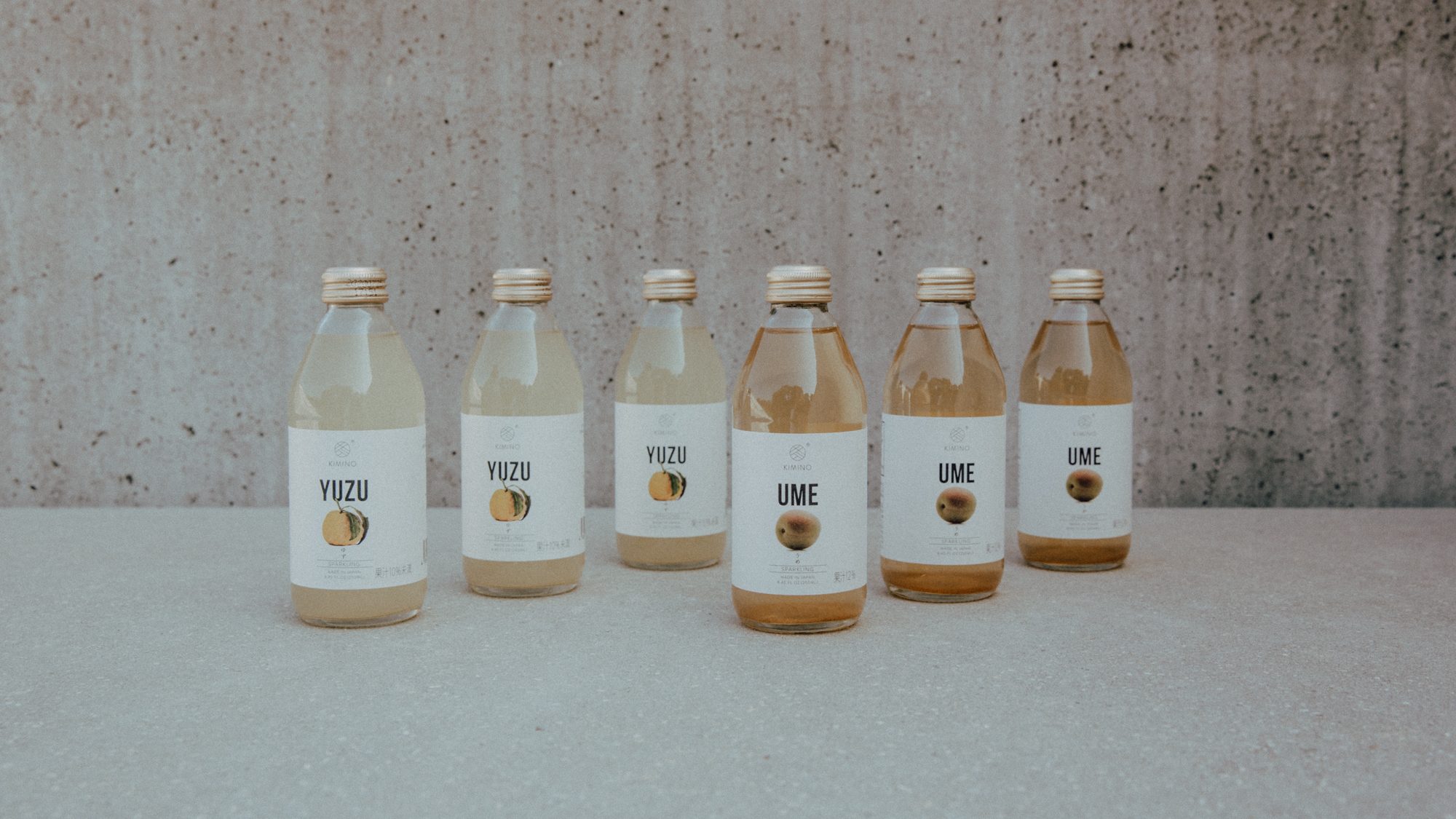 Gift N° 06: Sauguata Gin for a fabulous Yuletide
At Sauguata Gin the motto is 'Back to the roots'. It is a true London Dry Gin with an accentuated juniper signature and classic botanicals including lemongrass, tangerine peel, cinnamon, and ginger. Nomen est Omen with this gin! Not only does Sauguata Gin taste fabulous, it also scooped up sauviele awards already! It comes in a nice, elaborate packaging. The outer carton is beautifully designed staging the brand's spirit animal and the wrapping inside is of blue color too. If you receive a gin like this you know it is a gift! Winner: @alexd.photo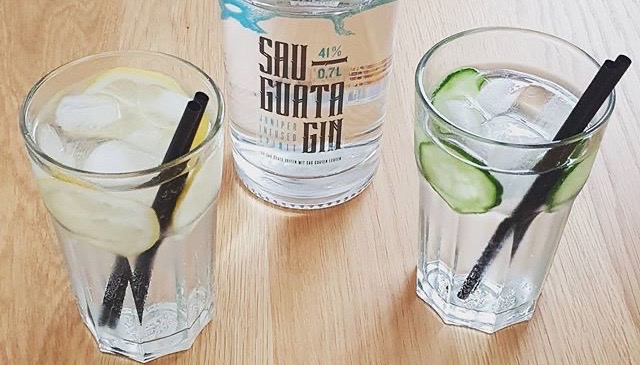 Gift N° 05: Wiener Mocca, for Night Owls and Day Dreamers
The extraordinary symbiosis between the art of coffee and the craft of spirits, the perfect mixture of black gold and crystal clear treasures, the unique collaboration between the Naber Coffee Factory and Distillery Freihof: Wiener Mocca is an homage to the traditional Viennese coffee house culture, created for today's lifestyle. Made purely from coffee beans, without any added aromas, the coffee liqueur inspires with its strong taste, a surprisingly fine texture and a dark color that looks like an intense espresso. Whether for pure enjoyment, as a basis for exciting cocktails or to refine desserts, Wiener Mocca always is a great addition. Winner: @alex_ede24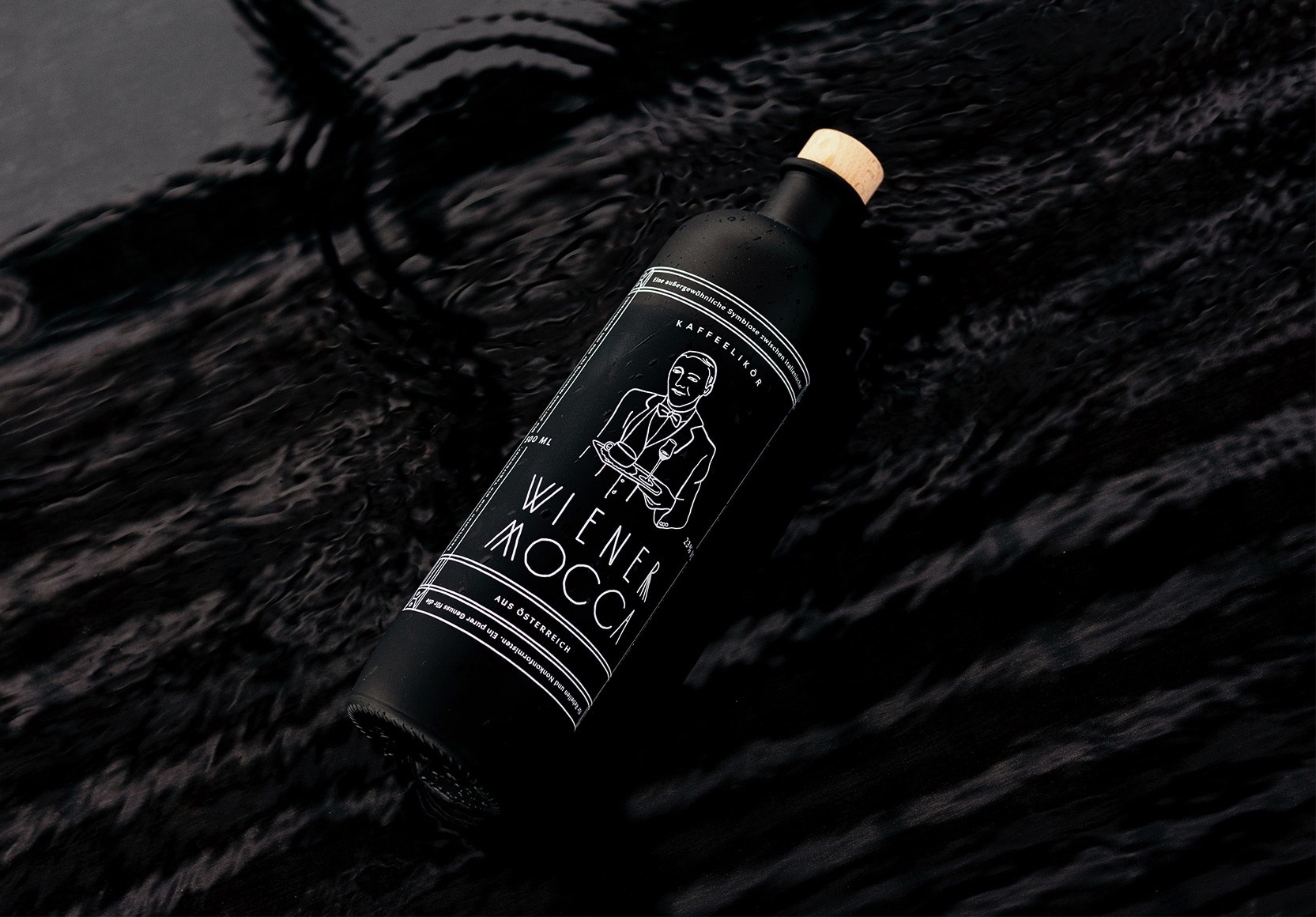 Gift N° 04: Island Vibes with LAW Gin of Ibiza
What if a gin could be more than just a drink? What if it told of a free life full of summer, joy, salty skin and an open mind-set? What if the quality of this unforgettable gin could unite very different people – gourmets, individualists, office-nerds, hippies, bon vivants, sun devotees – in the pleasure of enjoyment? What if this gin could take us to an island in the South? Let the sun shine in, here comes LAW Gin from Ibiza! Winner: @didihl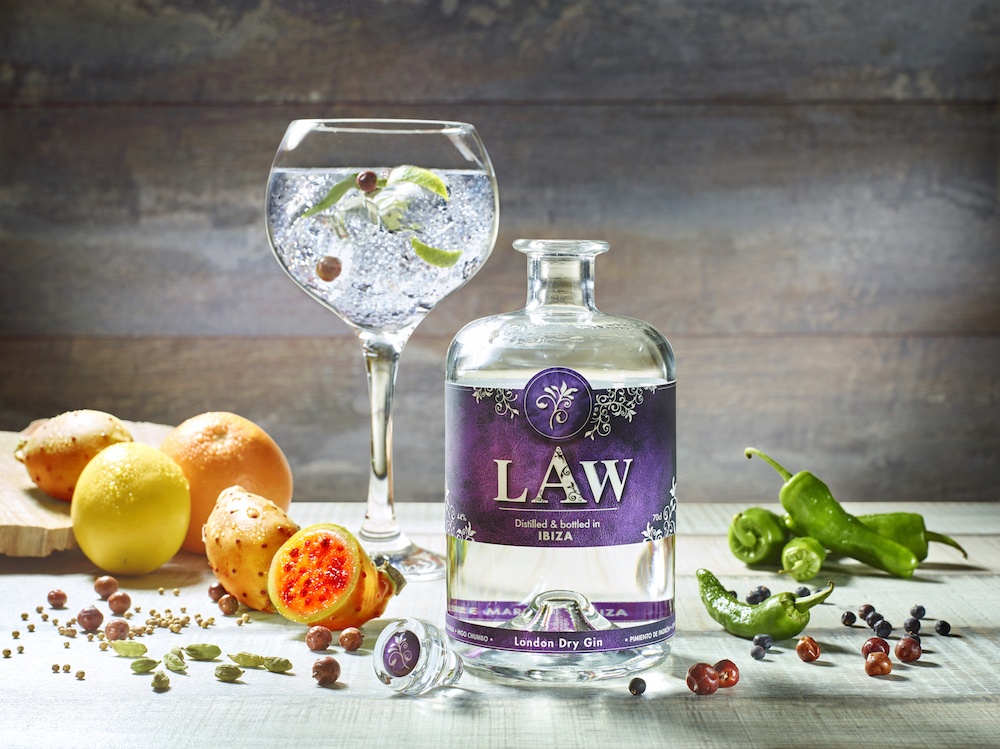 Gift N° 03: Paella @ Home mit el Paeller
With the 3rd gift in our Advent Calendar we stay in the Mediterranean: Paella @ Home, everything you need to make the most delicious, authentic Paella yourself! Dinner for two including a bottle of Spanish wine! Thanks to our friends from Les Ibériques and their novelty el Paeller. The Paella pack is an idea by Rafa Margós, the only Master Paella Chef. In his life, he already prepared over 300,000 wood-fired paellas! And now, he created this pack so that we get to experience the true essence of the paella ritual at home! Winner: Franziska S.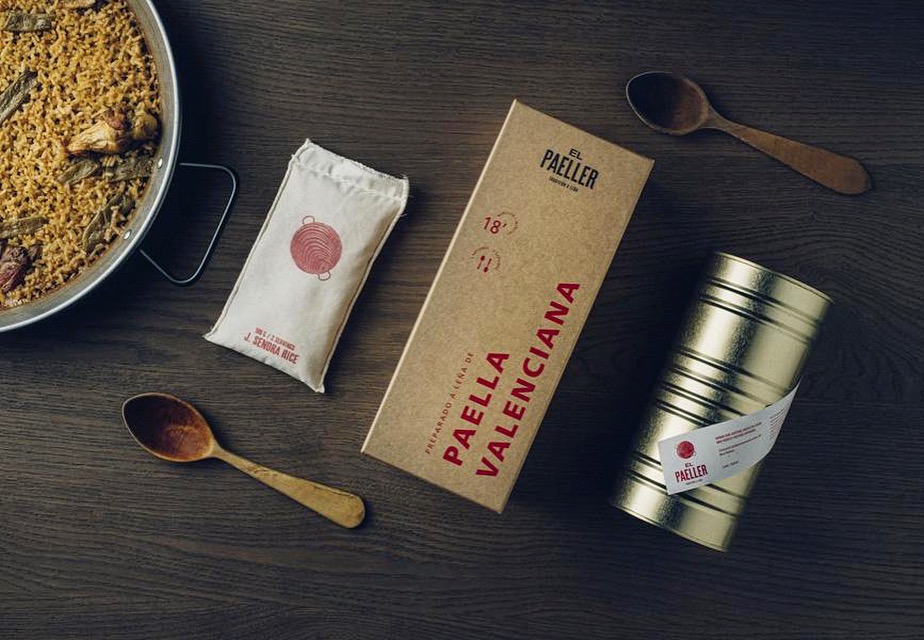 Gift N° 02: Sail away with Purest Sail Gin
Purest Sail Gin is sun kissed and tastes of freedom, friendship and adventure. It is an organic craft gin containing only the purest Austrian spring water and botanicals. It tastes fresh, fruity, and boasts fabulous citrus notes. We discern pronounced juniper notes, and also hints of cucumber, rosemary, pepper, green apple, and mint… a short trip to the Mediterranean with every sip. A lively, balanced gin that was just recently awarded 91 Points by Falstaff Magazin! Winner: @ready4meat
Gift N° 01: La vie en rose with Wandering Grace Rosé
Wandering Grace is a wonderful premium organic rosé wine from Marbella. Elegant and gentle in nature, it sublimes all the special moments in life. We have teamed up with the young brand for our Advent Calendar in order to allow you, cherished community, to get a chance to win a bottle of Wandering Grace and to taste this fabulous Rosé for yourself! Winner: @ini_bambini2412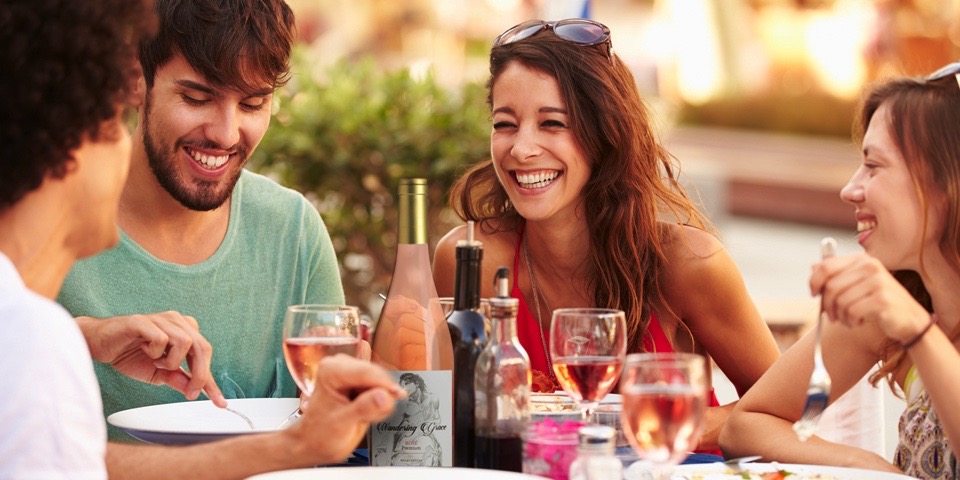 Follow Fabdrinx on Instagram, Facebook, Pinterest and LinkedIN to not miss any of our communications.