The gloomy season is upon us but we got something to warm you from the inside: Entbrannt Mais Wodka and some seasonal recipes!
Entbrannt Mais Wodka is distilled not far from Riegersburg Castle in Styria, in southeast Austria. Manufactured from the best local corn from the area around the castle and spring water, the production is based on original Eastern European distilling traditions combined with the centuries-old knowledge of Austria's own brandy culture.
Georg, Joschi, Lukas and Rainald, four friends who have known each other since childhood, founded Entbrannt. Their friendship goes back to school and lasted through studies and professional life up to the present day. They always kept an eye on ensuring that, in addition to learning and working, fun and joy of life would never be neglected. So it made sense to join forces at some point and to take one of their shared passions, that for exquisite spirits, to the next level. The result is a vodka with a very special note! Read more here >>>
We teamed up with the brand to bring you joy this Yuletide in form of a true Styrian specialty. One bottle of Entbrannt Mais Wodka up for grabs! All you have to do is like this post and tell us in the comments what your favourite recipe with sweetcorn is. The giveaway is open to anybody aged 18 and above. It runs until 24.12.20 and the winner will be determined by lucky draw on Boxing Day. Thanks for helping us to establish a nice list of recipes with corn and good luck to all the participants.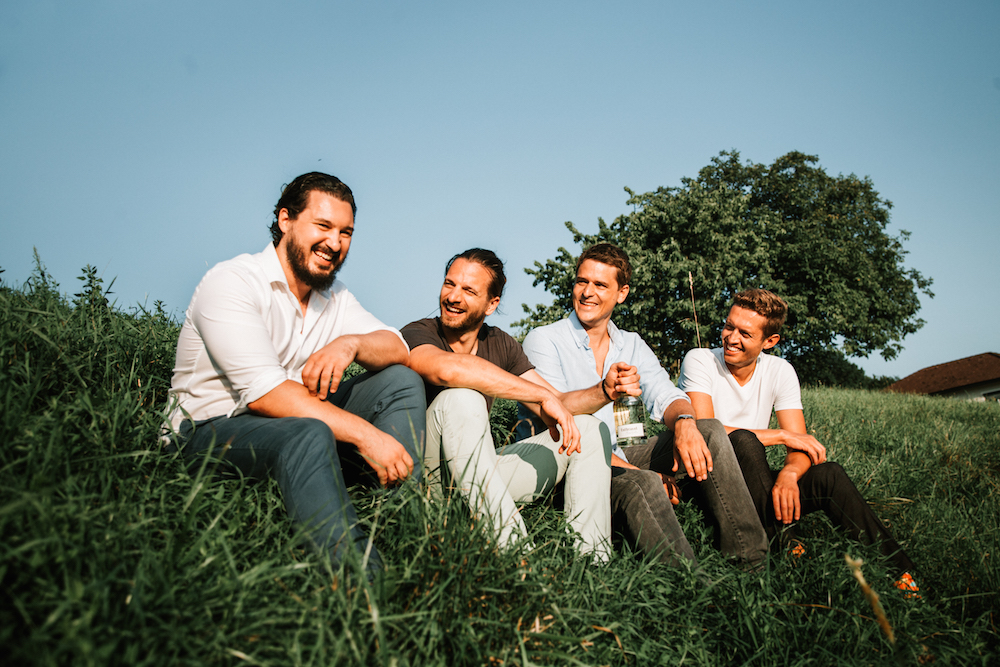 When a vodka is so characterful and tasty like Entbrannt, we like to enjoy it neat but naturally there are many delicious cocktails containing vodka and that you can (re-)create according to your gusto! For that, no need to reinvent the wheel, classics like Vodka Sour or Cape Codder get that certain 'je ne sais quoi' from the special aroma of Entbrannt Mais Wodka!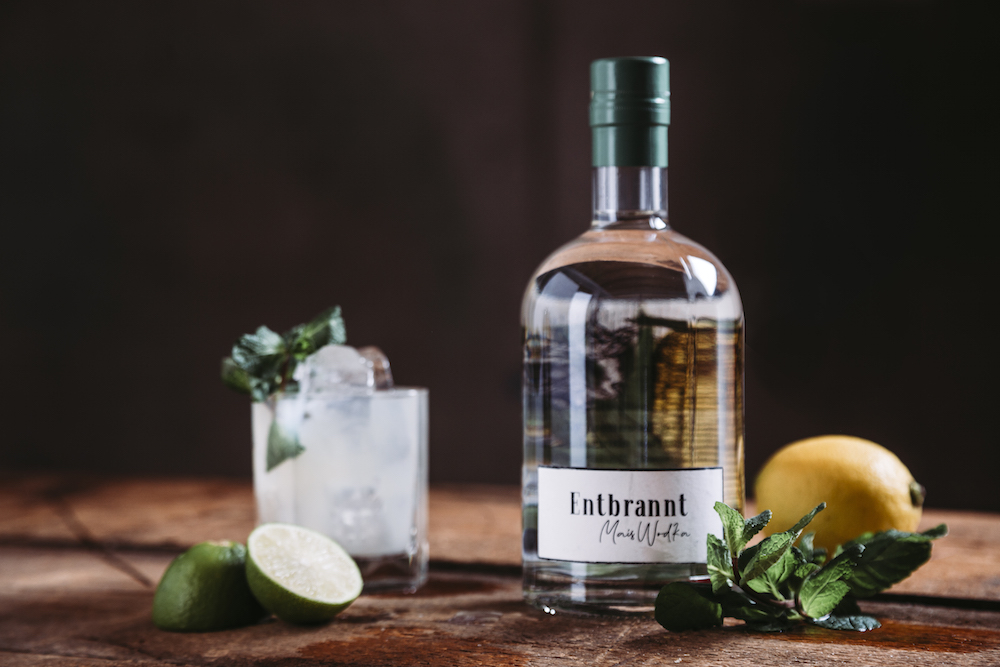 Entbrannt Cocktail Recipe N° 1: Cape Codder 
The cocktail shown in the featured image of this article is a Cape Codder. First conceived in 1945 by an Ocean Spray cranberry grower's cooperative in Cape Cod, Massachusetts, this cocktail was named 'Red Devil', before it became the Cape Codder in the '60s. This blood red season favorite is made with Entbrannt Mais Wodka, cranberry juice, and lime juice. Simply measure each ingredient to taste and pour each one in a glass over ice, stir well. Garnish with lime or a sprig of mint. This cocktail is perfect as a highball as well!
Entbrannt Cocktail Recipe N° 2: Wodka Sour
The second cocktail recipe we want to share with you is the Vodka Sour. A "sour" is a cocktail that is typically made of a base liquor, lemon or lime juice, and a sweetener, like simple syrup. This version here is made with Entbrannt Mais Wodka which gives it a special note, and macadamia nut syrup. Here the full list of ingredients you need:
4 cl Entbrannt vodka
2 cl lemon juice
2 cl sugar syrup (recommendation: macadamia nut syrup!)
How to prepare the cocktail:
Put the ingredients in the shaker with a few ice cubes and shake vigorously. Strain the mixture onto more ice cubes in a tumbler glass. Garnish according to your mood, e.g. with lemon peel or cocktail cherries!
You can find this and many other cocktail recipes online at www.entbrannt-wodka.at. Have a look, you cocktail lovers out there!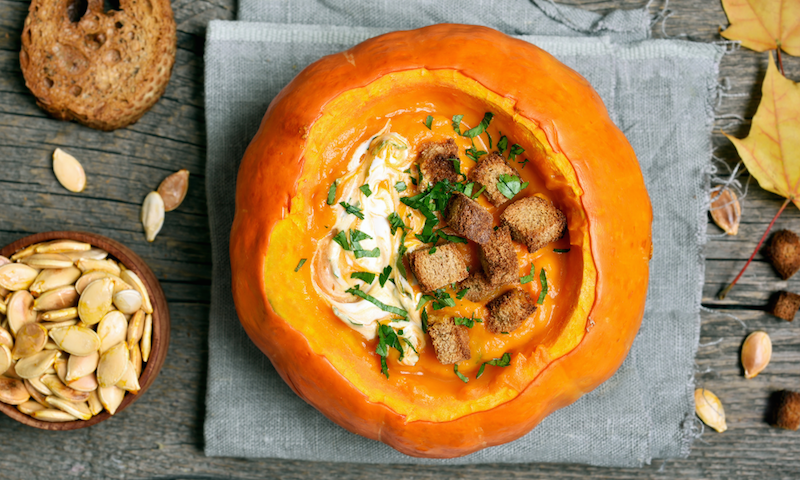 The temperatures are dropping and it is time to cozy up at home. Soups are the comfort food number one in autumn and the flavor of the season: pumpkin! We got a wonderful recipe for a Pumpkin soup "mit Schuss" for you. Spiked with Entbrannt Mais Wodka and dressed with sour cream and truffle oil. For extra flavour, we roast the pumpkin and grill some corn. Here the full list of what you need to make this dish:
Ingredients
1 kg pumpkin diced peeled uncooked
2 chopped onions
1 clove of garlic
400 g grilled corn
60 g butter
1/2 cup sour cream
3 1/2 cup freshly prepared chicken or vegetable broth
1 spoonful truffle oil
Salt, pepper
Entbrannt Mais Wodka
Preparation
Carve a pumpkin and cut the flesh in cubes. Roast the pumpkin cubes until they are nice and squishy. Season them to taste. Grill the corn and detach it from the cob. Combine roasted pumpkin, grilled corn, onions and butter in a large bowl. Cover, cook on high for 3 minutes. Add the broth, cover and cook on high for another 25 minutes. Puree everything in a blender or food processor. Pour in a pot and heat through. Before serving, add truffle oil and cream, swirl. Add a "Schuß" Entbrannt Mais Wodka. For a special effect: ignite!
Bonus: If you read this article thus far, you are in for a treat: -20% right now on orders via www.entbrannt-wodka.at with the code MAIS