Austria counts about 150 gin producers today and exponentially even more variants of individual gins. Sauguata Gin is produced by RSB Spirituosenerzeugungs OG. The Vienna based company was founded by G&T enthusiasts Klaus Burka and friends. Together, they wanted to go 'Back to the roots' and create a true London Dry Gin, with an accentuated juniper signature note and classic botanicals including lemongrass, tangerine peel, cinnamon, and ginger.
Nomen est Omen with this gin! Not only does Sauguata Gin taste fabulous, it also scooped up sauviele awards already: ÖGZ, the Austrian trade magazine for the hospitality industry, named Sauguata Gin the winner of their comparative tasting 2019, in Spain it also received a gold medal at the Catavinum Competition, and 93 Points with Falstaff Magazin. At the World Spirits Award 2020, Sauguata Gin achieved the gold medal with 93.3 WOB points among approx. 85 different gin samples.
Sauguata Gin comes in a nice, elaborate packaging. The outer carton is beautifully designed staging the brand's spirit animal and the wrapping inside is of blue color too. If you receive a gin like this you know it is a gift!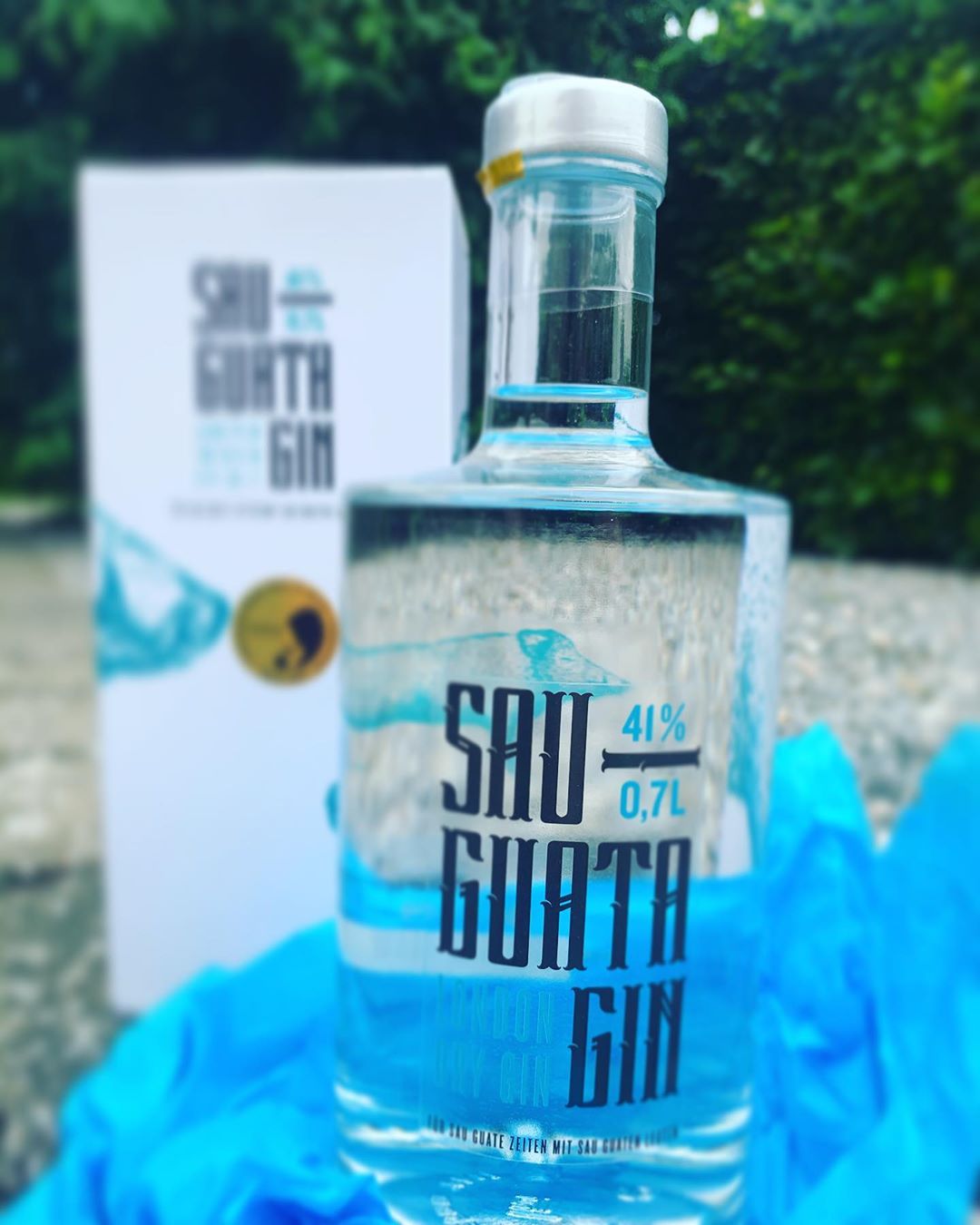 Gin Tonic Valenciano
50 ml "Sauguata Gin"
3 juniper berries & 2 cardamom seeds
1 lemon zest & 1 orange zest
Tonic water
Instructions: crush cardamom and juniper berries, fill a Copa glass with plenty of ice, then add Sauguata Gin and fill up with tonic by pouring it over a bar spoon. Finally, squeeze the essential oils from both the lemon and orange zest into the glass and add the two halves to the drink as well.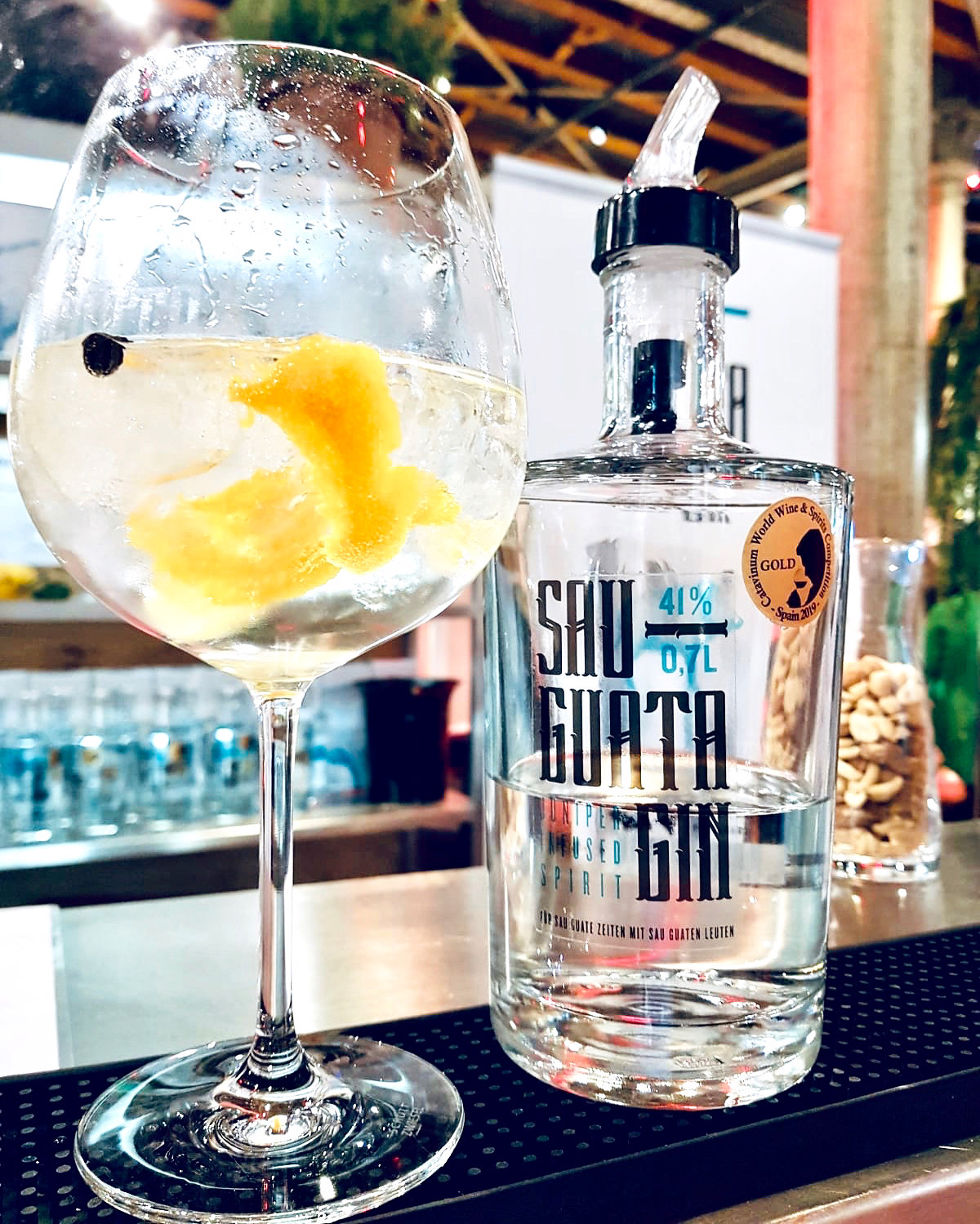 Gin Tonic Provençal
50 ml "Sauguata Gin"
1 small thyme sprig
1 small sprig of rosemary
1 orange wedge
Tonic water
Gin Tonic Bitter
50 ml "Sauguata Gin"
1 grapefruit wedge with a little zest
1 Dash Angostura Bitter
Tonic water
Gin Tonic & Tea
50 ml "Sauguata Gin"
1 Earl Grey tea bag
1 lemon wedge
Tonic water
Sauguata Ginmary
50ml Sauguata Gin
20ml Green Sheep Rosemary Syrup
40ml mineral water
1 splash of lime juice
1 sprig of rosemary
1 tbsp pomegranate seeds
Ice cubes ice cubes ice cubes ice cubes
Glass straw where the seeds fit through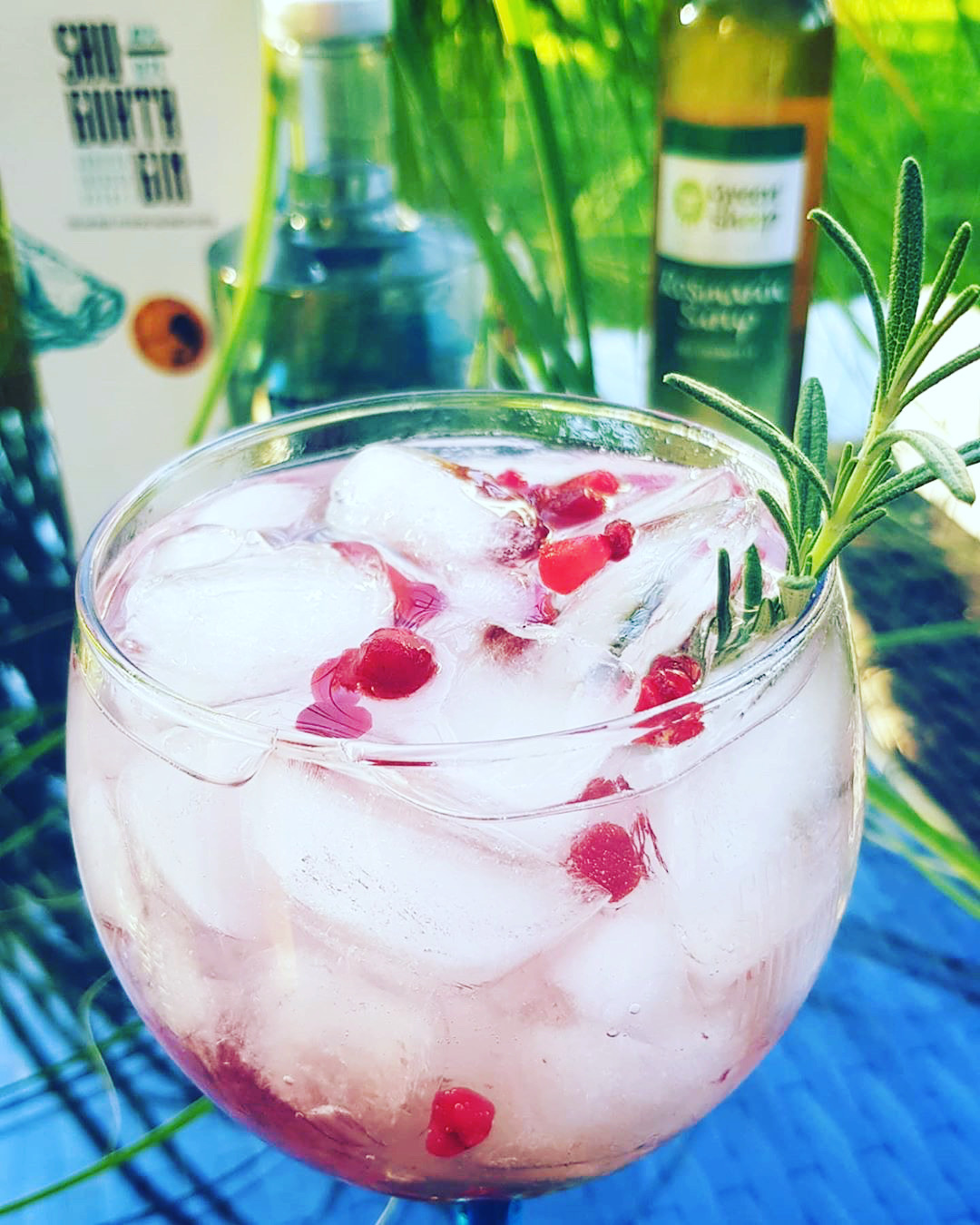 View these and many more serving suggestions at www.sauguatagin.com
We recommend Copa glasses with ice, ice and more ice. If the tip of your nose doesn't freeze, there isn't enough ice in the glass!