The best surprise you can put into a gin lover's Easter basket? A really good juniper spirit of course! Here three absolutely fabulous German craft gins as an inspiration for all the Easter bunnies still looking for a gift idea: one is from Bavaria, one from Baden-Württemberg, and the third from Thuringia. In alphabetical order:
1. Anton Gin from the Rottal in Lower Bavaria
2. Feiner Kappler from Kappelrodeck in the Black Forest
3. Nicolai & Sohn from Erfurt in the Thuringian Forest
As different as they may be regarding their origin, what they have in common is that they are handcrafted by local small businesses with ingredients of the highest quality, a lot of know-how, heart, soul and passion. And, of course, that they taste great! But that is something you best find out for yourself.
Anton Rottal Dry Gin, 0.5l, € 34.90 including VAT, plus shipping costs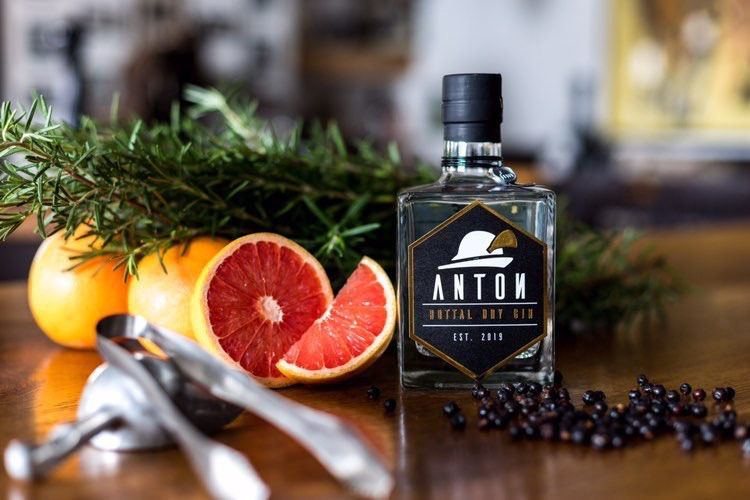 Anton Dry Gin is made with a lot of love in Lower Bavaria. Here, in the beautiful Rottal, often referred to as "Bavarian Tuscany", it saw the light of day on August 16, 2019 with the help of a modern copper still. Every single bottle of Anton Dry Gin is filled, corked, labeled and numbered by hand, which makes it really unique! There are only around 200 bottles per batch.
Patricia, the producer, named Anton Dry Gin after her grandfather. Just like his homonymous gin, he was a true Bavarian original: masculine, one of a kind and profound with corners and edges, but also very warm and soft at the core. Anton is a gin that resembles the man: full of character, complex and strong, yet balanced and harmonious. It is made from 12 botanicals in combination with the finest, multiple distilled neutral alcohol and pure Bavarian spring water.
At 42% vol. drinking strength, besides juniper, it is characterized by aromas of coriander, cardamom, pink grapefruit, cinnamon … well, why not just taste the rest for yourself?
Feiner Kappler London Dry Gin, 0.5l, € 28.90, including 19% VAT, plus shipping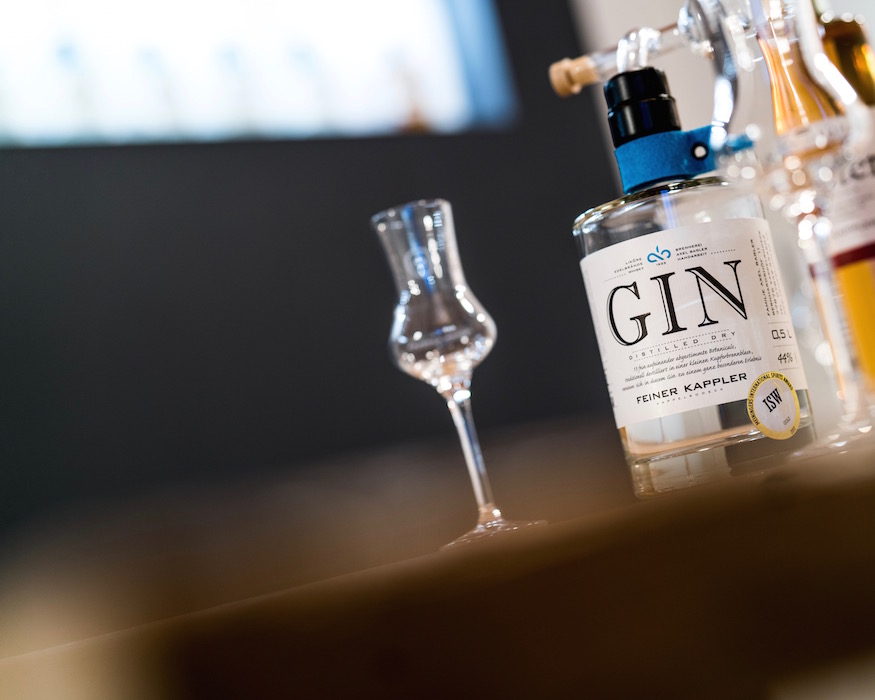 What happens when a pharmacist and an award-winning distiller combine their knowledge? A gin of Extra Class, that's what! Be it in the small pharmacy style with a glass alembic or on a large scale in the distillery with a copper still: due to their respective professions, both have extensive experience in maceration and distillation techniques. They are not only a dream team when it comes to gin production, but also a couple. How nice to be able to share every sphere of life with your partner, isn't it?
Inspired by the beautiful nature of the Black Forest, they began to experiment. To the aromatic base of juniper, coriander and angelica are added. With the flowers of hibiscus, lavender and elderberry, a floral note comes into play. For balance, the characterful Thai kaffir lime was added, a botanical the couple discovered while traveling Asia.
As the thirteenth botanical, chicory gives the gin a powerful, mystical component. The medicinal plant with its bright blue flowers, which has been known since ancient times, is said to make its bearer invincible in battle and to possess a powerful love spell!
The gin is produced in small batches. The drinking strength is adjusted to 44% with soft spring water from a deep forest spring. In appreciation of the chicory, a stylised blue petal made of felt adorns the neck of every bottle of Feiner Kappler Gin.
Nicolai & Sohn Dry Gin, 0.5l, € 34.95, including 19% VAT, plus shipping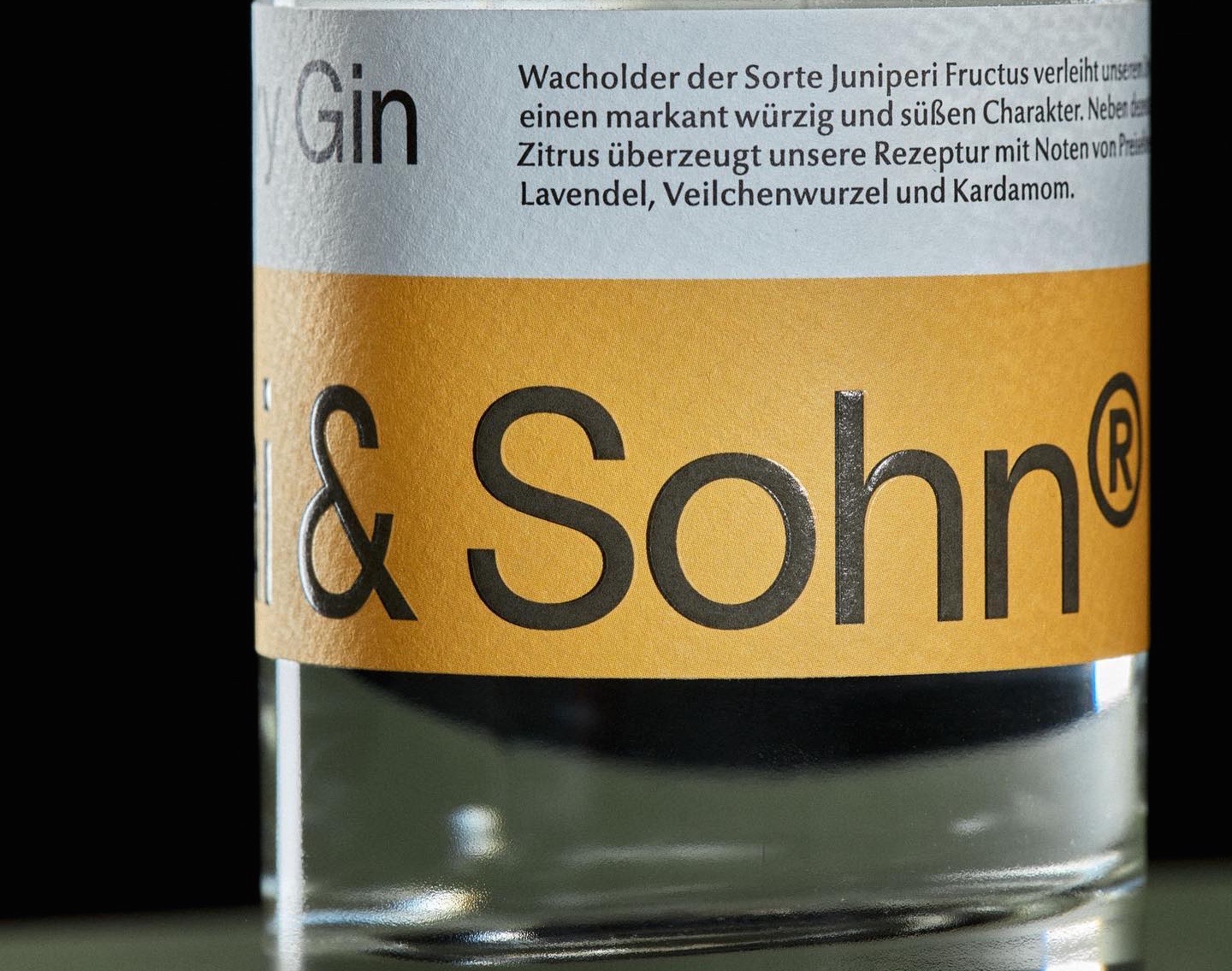 Nicolai & Sohn is a family distillery with barrel storage and whiskey lounge located in the city's cultural hotspot Zughafen station. On site they offer guided tours, tastings, distilling courses, and events.
Founded by father and son, both whisky lovers, and following a successful crowdsourcing campaign, the craft distillery produces handmade distillates from regional resources. It runs its operations in the most sustainable way and allows its fabulous spirits all the time required to age gently.
Their first release, a Dry Gin, is a vibrant spirit with smooth Juniper signature, subtle citrus notes, aromas of cranberries, lavender, violet root, and cardamom. Like its producers deeply rooted in the Thuringian Forest yet inspired by the cultural influences and many travels Thomas Nicolai and his son Leo experienced.