Mindful living, better eating and drinking figure among your New Year's resolutions? Then these will be good news for you: we found three fabulous brands that propose low calorie sparkling drinks! From Japan, Kimino Sparkling Juices and sugar-free Sparkling Waters are now available in Austria via Andreas Lugmayr; Paido Soda, designed in Switzerland, produced in Germany, and Sundays Hard Seltzer, inspired by the US, 100% Swiss Made.
Kimino is a small collective of Japanese family farmers and craft drink producers. Following the "Kanso" philosophy, they only use what is truly necessary. It is a healthier and more wholesome approach to crafting beverages. The result is a range of sparkling juices and waters that can be enjoyed at any time and shared with the whole family. Kimino drinks are made "for you", that is what "kimino" means in Japanese.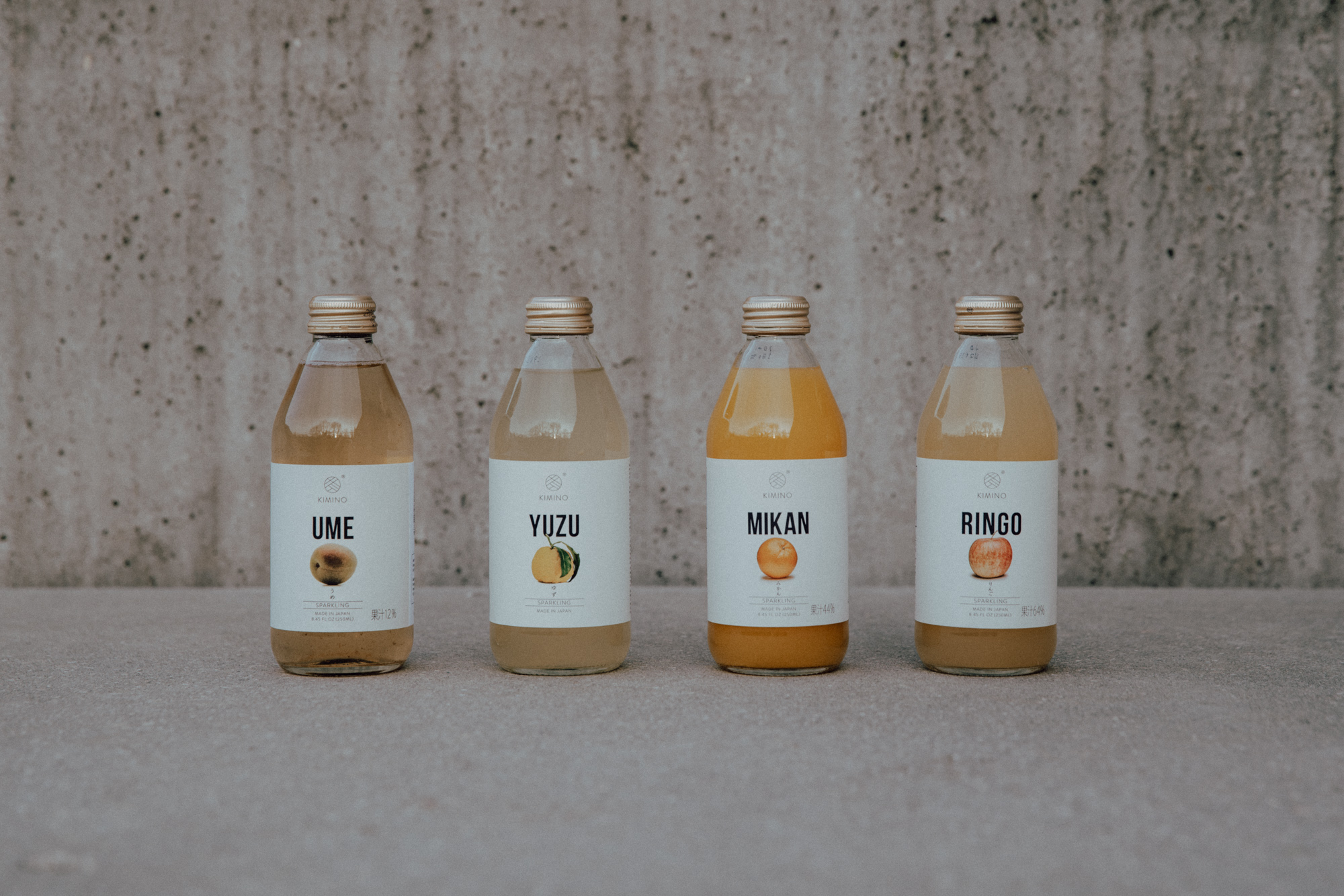 The organic seasonal fruit come from family farms throughout Japan's countryside. They are picked by hand using traditional methods that conserve and support the natural environment. To give their drinks their unique taste and special texture, the farmers use the crystal clear, natural water of the Hyogo Mountains in the Kansai region.
Kimino sparkling drinks are exempt of artificial sweeteners or flavour additives. Kimino sparkling waters are sugarfree. More information and nutritional values here. In Austria, Andreas Lugmayr is the exclusive Distributor for Kimino Sparkling Drinks. Contact and orders via: www.andreaslugmayr.at.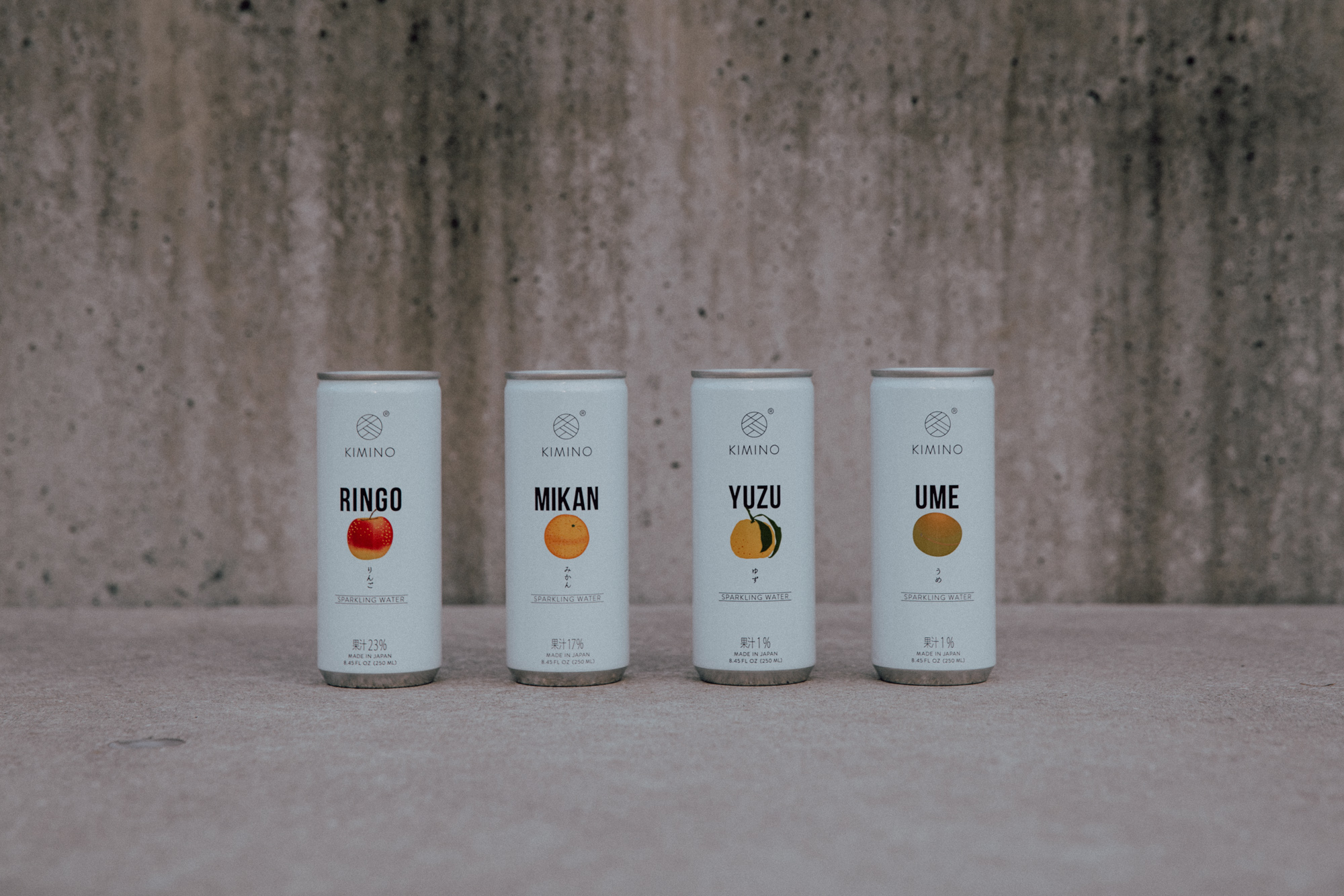 Paido Soda: flavour of raspberry
A Swiss startup we want to introduce is Paido Soda, producer of a new vitamin-rich, low-calorie sparkling soft drink. With just 20 calories per 100 ml, Paido is perfect as a light refreshment at work or a healthy thirst quencher at the gym.
Paido contains water, inverted sugar syrup, acidifier: citric acid, elderberry extract, aroma, antioxidant: ascorbic acid, sweetener: steviol glycosides, pyridoxine hydrochloride (vitamin B6), cyanocobalamin (vitamin B12). It is light, digestible, and full of flavour. Refreshing all on its own, but also a great mixer for cocktails! Anyone who loves raspberry flavour will love Paido! For information and orders: www.paidosoda.com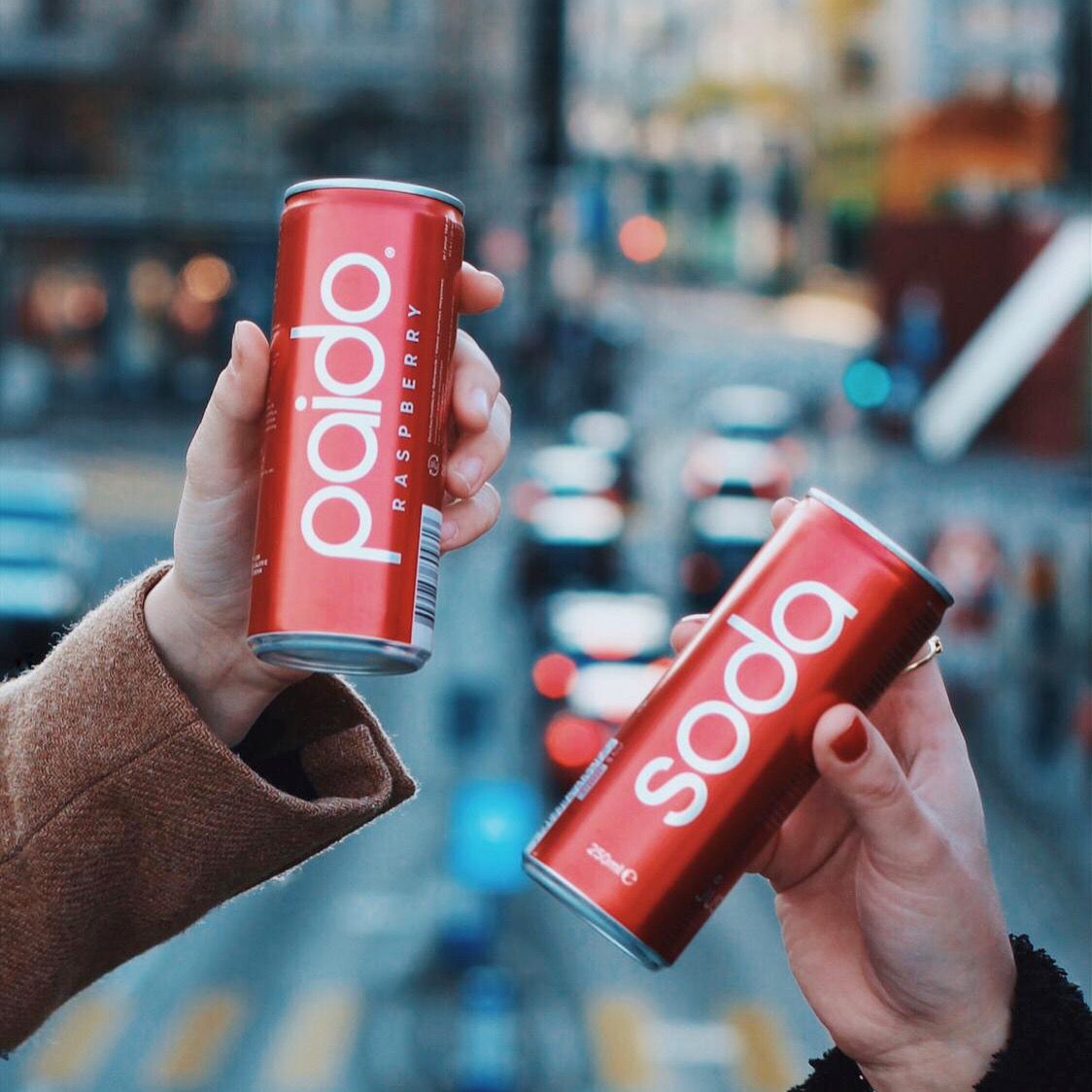 Sundays Hard Seltzer: Responsible Pleasure
Another exciting startup from Switzerland is Sundays Hard Seltzer, a new player that entered the growing market of alcoholic sparkling water in 2020. Driven by the desire to propose a better drinking experience, the founder team created a Hard Seltzer that pays a tribute to their respective origins: inspired by America, adapted to Switzerland.
When asked what makes Sundays Hard Seltzer different from other alcoholic sparkling waters, founder Katy Lee replies: "We always knew we didn't just want to bring another product to market. We wanted our Sundays to reflect what is important to us in life: simple, quality ingredients, local production, awareness and recognition of the importance of community. We wanted our Sundays to be more than just a drink; we wanted to build a brand with a soul."
The young start-up already generated quite a lot of buzz in Switzerland; not only for its refreshing drinks, but also for its commitment to donate part of its profits to WWF sponsored initiatives for clean water. Information and orders: www.sundaysseltzer.com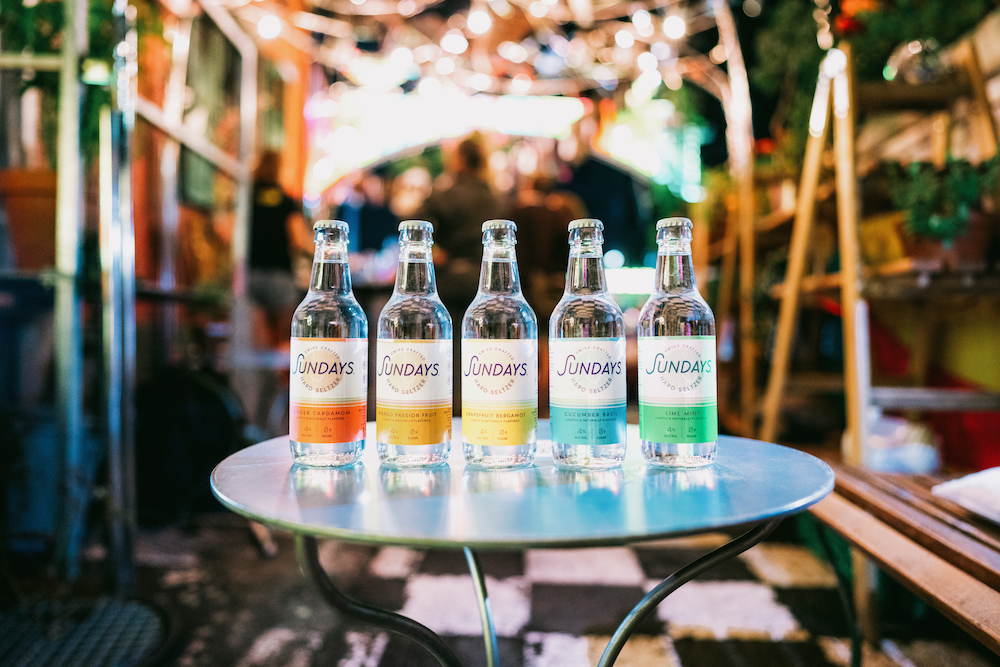 In celebration of New Year's resolutions, Sundays Hard Seltzer offers an alternative for the health-conscious: low alcohol content, zero sugar, gluten-free, composed of only three natural ingredients and entirely Made in Switzerland.
Combining indulgence and moderation, this tasty, lightly flavoured, alcoholic sparkling water is a good ally for anyone looking to cut down and moderate this year and beyond: only 4% Alc / Vol and only ~ 75 calories per bottle!